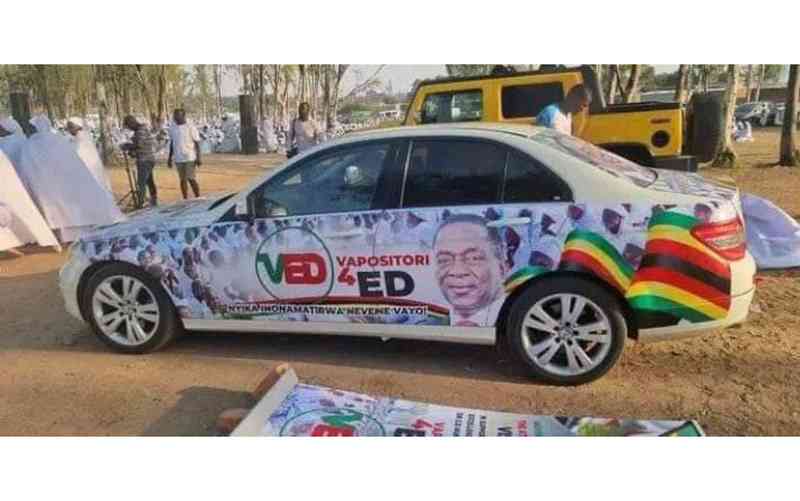 A GROUP of apostolic sect leaders has embarked on a vigorous campaign for the ruling Zanu PF party by encouraging their members to secure national identity cards (IDs) ahead of the 2023 elections.
The group, working under the banner Vapostori for Economic Development (Vapostori4ED), a Zanu PF affiliate, is moving from sect to sect urging worshippers to secure the IDs and register to vote.
The team is currently in Mashonaland East province where it is conducting spirited campaigns.
Many apostolic sect members do not have IDs due to church doctrines that bar them from accessing modern things and participating in politics.
Vapostori4ED national programmes director Forbes Chikobvu yesterday told NewsDay that the campaign to secure IDs was yielding results.
"It is on record that some apostolic sect members are against securing identity cards due to their doctrines. Some are saying they do not participate in politics. Since September, we have been moving from sect to sect encouraging them to get the IDs and also urging them to register to vote," he said.
"Vapostori are clear on supporting and praying for the chosen leader, in this case, President Emmerson Mnangagwa. Hence, we are saying take part in the process and vote for the chosen leader. We are happy with the response."
Zanu PF is targeting to mobilise five million votes for next year's elections.
Meanwhile, scores of apostolic sect members in Mashonaland East will converge at Rudhaka Stadium on Saturday for the official launch of the Vapostori4ED chapter.
The Bulawayo chapter which was launched last week, attracted brickbats in the city.
The event is set to be graced by several Zanu PF leaders and government ministers, among them Mashonaland East Provincial Affairs minister Aplonia Munzverengwi.
Related Topics