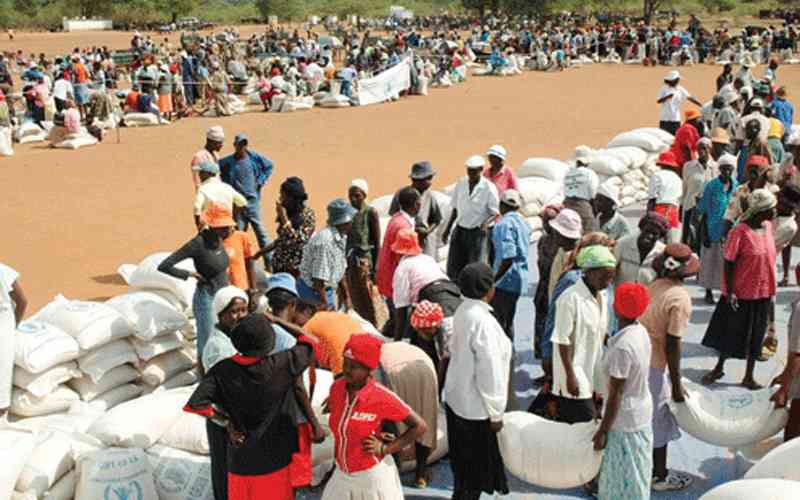 UNITED Nations humanitarian organisations say the Russia-Ukraine conflict have sparked price increases, food insecurity, supply chain disruptions and general deterioration of the macro-economic environment and living conditions in Zimbabwe.
In a consolidated report titled Impact of the Ukraine Crisis in Zimbabwe released last month, the Food and Agriculture Organisation (FAO), International Organisation for Migration (IOM) and the World Food Programme (WFP) said the crisis was threatening development gains and hindering progress towards achievement of sustainable development goals. The conflict is happening at a time when Zimbabwe is struggling to recover from the effects of the COVID-19 pandemic against the backdrop of a reduced maize harvest from the 2021/22 summer cropping season.
"The faraway war has had direct effects on increasing food, fuel and fertiliser prices and disrupting supply chains and trade, leading to fiscal tightening and a widening of inequalities and governance issues," the report read.
"The cost of living, which has been steadily increasing since August 2021, showed initial signs of deceleration in October 2022. However, the situation is still precarious because inflation still remains very high, the lean season has begun earlier than typically, high costs for agricultural inputs particularly fertiliser are being observed, and there is a possibility of a delayed start to the rainy season in the primary crop-producing northern regions of the country.
"Headline inflation remained high in September at 280%, five (percentage) points below the previous month. The inflation in the country remains one of the highest globally and the only country in southern Africa with headline inflation above 50%."
The humanitarian groups said the cost of living per person per month, as measured by the total consumption poverty datum line, rose astronomically.
"The cost of living per person per month rose by 2,5% to $27 297,53 per person in September from $26 622,83 in August 2022, while the food poverty line rose by 1,7% from $20 461,07 in August to $20 818,19 per person in September.
"Zimbabwe imports most of its fuel from Mozambique, South Africa and Singapore. The price of fuel, which was already on an upward trend prior to the start of the Ukraine-Russia conflict, experienced a sharp increase immediately after the start of the Ukraine crisis, rising by 17% for petrol from US$1,51/litre (l) in March to US$1,77/l in June, while diesel rose by 25% from US$1,51/l in March to US$1,88/l in June. The rising cost of fuel contributed to the increase in the prices of basic food and non-food commodities," the report said.
Follow Lorraine on Twitter@RMuromo
Related Topics