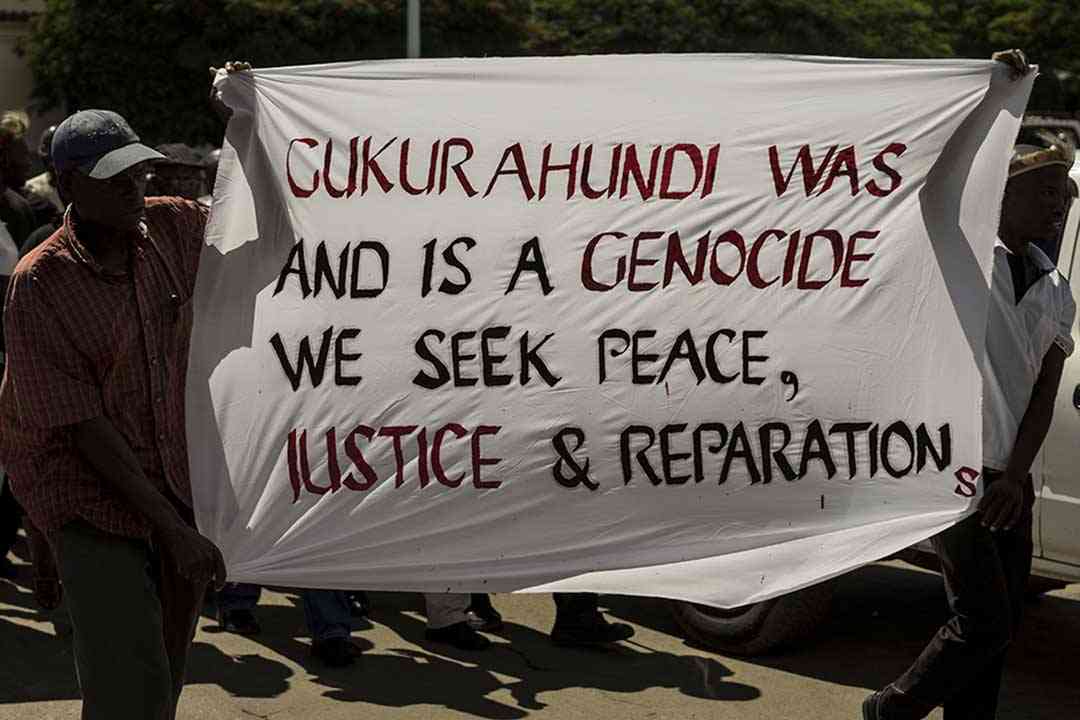 Former National Healing, Peace and Reconciliation minister Moses Mzila Ndlovu has said that Gukurahundi perpetrators have never been remorseful about the massacres and are not genuine about finding redress.
Mzila-Ndlovu, now a senior leader in the Freedom Alliance opposition party, made the remarks in a new report by his party.
"Decoys will forever remain decoys.
"The people of Matabeleland must never have any illusions or be deluded to think their tormentors now regret what they did," Mzila-Ndlovu wrote.
"Zanu PF is escalating its desperation over the Matabeleland genocide they committed between 1980 and 1987.
"Yet the measures they are taking now are too thinly veiled to inspire confidence in anyone, especially the victims, because they are not meant to resolve the issue anyway, but rather are meant to deceive us."
President Emmerson Mnangagwa on October 17 launched a traditional chiefs-driven Gukurahundi roadmap to help victims find closure.
The roadmap has divided opinion amid claims that some traditional leaders were getting kickbacks from government to support the exercise.
Some critics have said the process was not inclusive as it left out victims.
During the launch, Mnangagwa urged the victims of Gukurahundi to cooperate with the traditional leaders during consultative meetings.
In the report, National Council of Chiefs president Fortune Charumbira is quoted saying there is no need for an international commission of inquiry to probe the massacres.
"Most chiefs are compromised. They all get salaries and other pecks from the same government," Mzila-Ndlovu said.
"They must have been thrilled by the resemblance.
"The bottom line is they will not resolve the issue and we should never accept a poisoned chalice from Zanu PF in the form of their solo comedy on a ramshackle stage on matters that have consigned us to second class people in a country that got independence through our sweat and blood while most of them sold out up to Lancaster and beyond."
The government has not been clear on restorative justice and reparations for the victims as a means of addressing the 1980's mass killings.
Related Topics