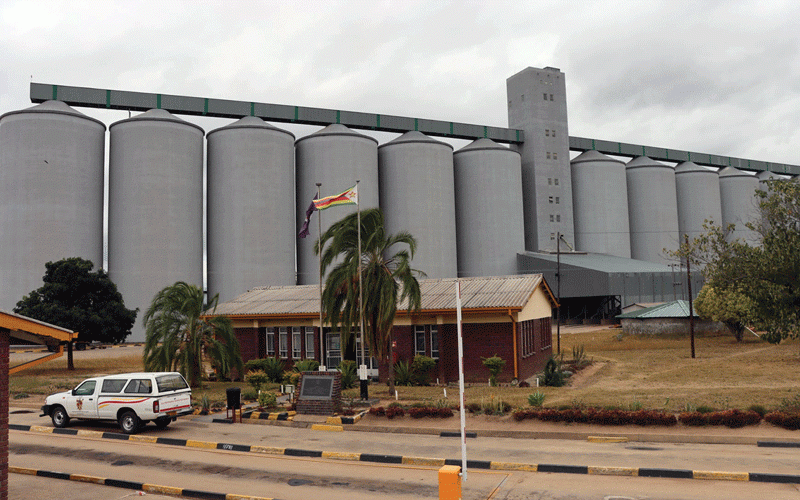 A FIERCE standoff between farmers and the Grain Marketing Board (GMB) has erupted over delays by the state-run enterprise to pay millions of United States dollars for winter wheat deliveries.
This has dented hopes of a successful summer cropping season.
Last week, Treasury allocated ZW$8 billion (US$12 million) to Zimbabwe's grain buyer of last resort to process payments for farmers producing under contract schemes.
However, the unfolding development has left farmers in a quandary. The farmers are now resorting to dispose of their produce to private buying firms at US$480 per tonne instead of the government-gazetted price of US$680. The payment is processed in two components by GMB, which constitute the local currency and the greenback.
Zimbabwe has over the years been importing wheat to augment domestic production targeted to produce 400 000 tonnes, with 72% harvested in November. This winter season, Zimbabwe put over 76 000 hectares under wheat as part of efforts to satisfy its 450 000 tonnes annual requirement.
With the summer cropping season now in full swing, Zimbabwe Farmers Union (ZFU) director Paul Zakariya said the delays by GMB to pay farmers were derailing prospects of a good harvest.
"It is the expectation of every farmer to be paid fair value for their produce but more importantly, to be paid in time. Farming is all about timing," Zakariya said this week.
"As such, delays in making payments will affect production plans going forward. Wheat farmers are struggling to keep farming operations afoot as a result of these late payments."
As understood by this publication from multiple briefings with affected farmers, wheat delivered to GMB in November has not yet been paid up.
"We are continuously engaging GMB, in particular, to swiftly address this issue. Otherwise, farmers' confidence will be lost," he said.
"No assurance has been given yet (on when payments will be made). We only hope that payments will be made by in the shortest possible time."
In a statement this week, GMB chief executive officer Rockie Mutenha highlighted that delays were due to a vetting process focused on self-financed farmers meant to curtail side-marketing.
The vetting exercise was being conducted by Agritex and the Agriculture Marketing Authority (Ama) whose reports would advise GMB on which farmers were eligible to receive payment.
Mutenha, and GMB corporate communications manager Joseph Katete, had not responded to the Zimbabwe Independent's questions at the time of going to print.
Ama's agribusiness director Jonathan Mukuruba this week referred questions to Agritex.
"We cannot answer your questions. It is Agritex. They are better placed to answer," An Ama staffer told the Independent.
At the time of going to print, Agritex chief director Obert Jiri had not responded.
Commercial Farmers Union (CFU) president Andy Pascoe said less than 10% of their members who delivered wheat to GMB were paid.
"The late payment has had a major impact on the ability to procure inputs and commence summer cropping programmes. Many of our members had to curtail planting waiting for finances from GMB," Pascoe said.
"The exchange rate is moving and the local currency component is losing value. On our members paid, I would say the figure is probably below 10% and those that have been paid, have received roughly 5% of what is due to them. The payments are almost negative."
At the time of going to print, US$1 was trading at ZW$656 at the official exchange rate. On the parallel market, US$1 was fetching over ZW$850.
Assurances by GMB that payments were "imminent", Pascoe said, had not yet materialised and engagements with Agriculture minister Anxious Masuka had not yielded results.
"If the payments come this week, maybe a little will be salvaged. Each day of a delay translates to a possible negative impact on yields," he said.
"At this stage, we continue to push for payment. GMB has told us that payments were imminent but as of now, nothing has materialised.
"It is now more than two weeks since the wheat was delivered. We have engaged with GMB and the minister of Agriculture (Masuka). We still have not received clarity on when payment is going to be made," Pascoe said.
Currently, GMB has slightly over 211 000 tonnes of wheat, only enough to last for about eight months.
Related Topics