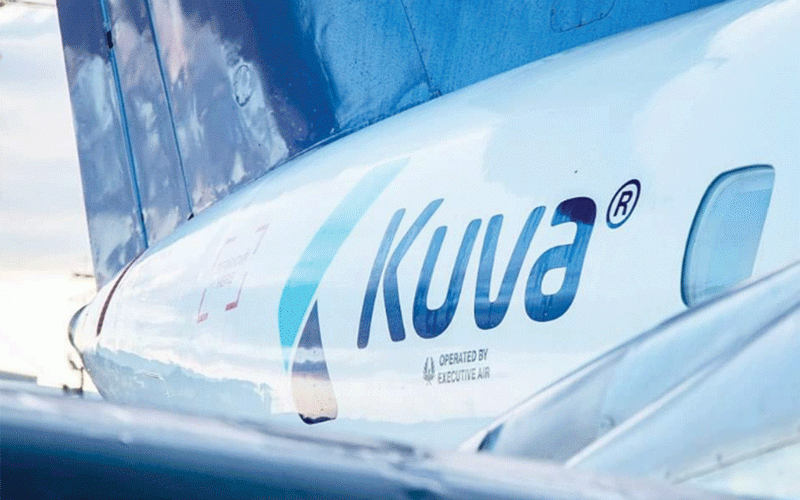 In recent times, Zimbabwe has witnessed the entry of budget airlines such as fastjet, Fly Africa (now grounded) and recently Kuva Air into its airspace.
New entrants broke a monopoly that was held by Air Zimbabwe in the provision of domestic flight services. Considering the above, experts say it is crucial to understand competition in the provision of domestic air transport service.
In its latest report, the Competition and Tariff Commission (CTC) says there are numerous benefits arising from competition in the provision of air transportation services for both travellers and economic development of any country.
"Worth noting is that in accordance with the dictates of theory, airlines mainly compete on price and quality of service," the report reads in part.
"First, competition in this sector leads to low ticket prices as airlines compete for customers. Reduction in air ticket prices have been witnessed globally post-deregulation since 1978, leading to an increase in entry and competition in the sector," it says.
"Deregulation and liberalisation of the skies also led to the entry of budget airlines which came with new business models targeting the lower-end market, thereby increasing competition in the sector."
CTC says travellers have experienced significant reduction in prices of air tickets post-deregulation.
"In Zimbabwe's case, a reduction in air ticket prices will promote domestic tourism. Since air transport is fast, lower prices makes it affordable for travellers to move from one tourist destination to another. It also spurs international tourism to other local tourist destinations like Kariba and Hwange provided air tickets are cheap, thereby promoting tourism. At the regional level, given the geographic position of Zimbabwe. Its low air ticket prices can strategically position the country to become the regional aviation hub where travellers from the region connect flights to different parts of the world," CTC says.
Second, the organisation says competition in the aviation sector affects the quality of service provided by airlines.
The Association of European Airlines identifies the following parameters affecting airline service quality schedule and on-time performance, number of flight cancellations, rate of missing baggage, frequency of overbooking, number of customer complaints.
CTC says competition in the air transportation sector has been widely credited for improving efficiency of airlines through reduction in delayed and cancelled flights as travellers book tickets with reliable airlines.
Again, increased competition leads to significant reduction in airlines overbooking passengers and in missing baggage as they strive to gain the patronage of passengers.
Thus, increased competition in the sector has been widely credited for the improvement in the quality of airline services, CTC says.
The competition and tariffs regulator says the entry of Kuva Air into the Zimbabwean skies was received as a positive development in promoting domestic tourism as it provided flights linking key tourism destinations.
Its entry led to the servicing of Hwange National Park previously not serviced by commercial aircrafts and was thus widely seen as a major step in boosting tourism in Hwange largely accessible via road and privately-owned small aircrafts.
In addition, to this route, Kuva Air also resumed flights to Kariba, another tourism resort which was accessible by road though previously serviced by the national career Air Zimbabwe before its demise.
In addition to servicing new routes above, Kuva Air also increased the number of players on the Harare-Victoria Falls route previously serviced by fastjet and Air Zimbabwe.
"Important to note is that the price of a plane ticket depends on a variety of factors such as travel date and time, travel class, booking method, number of purchased tickets and loyalty programmes," CTC says.
The organisation says during its inaugural flight to Victoria Falls, Kuva Air charged US$340 for a round trip, which was US$91 cheaper than fastjet.
It said Kuva Air's entry led to an immediate reduction in the price of a round trip by its main competitor, fastjet from Harare to Victoria Falls.
Pricing data from June to July 2022 shows that fastjet reduced its ticket prices by an average of US$50 following the entry of Kuva Air during this period.
"This shows the importance of competition in the aviation sector. Worth highlighting is that the ticket price reduction margin was higher in June 2022 immediately after the entry of Kuva Air," CTC says.
"Notwithstanding this development, fastjet is still offering a higher ticket price in comparison with its competitors, maybe due to that unlike fastjet, Kuva Air does not offer daily flights to Victoria Falls. It offers flights on Monday, Wednesday and Fridays implying limited competition on other days of the week. The situation is further compounded by the fact that the national carrier — Air Zimbabwe — is no longer offering effective competition to fastjet due to the challenges facing the airline."
It says comparing ticket prices in Zimbabwe for similar routes against regional peers such as South Africa with a competitive aviation sector further shows the importance of competition in lowering ticket prices.
For instance, the flying distance between Harare-Victoria Falls can be equated to the Johannesburg-Durban route. In Zimbabwe, according to CTC, this route's price range is from US$330 to US$456 depending on the airline. In South Africa, ticket prices for Johannesburg-Durban flights range from US$103 to US$200 for a round trip.
The highest ticket price in Zimbabwe, according to CTC, is more than twice the highest ticket price in South Africa.
"A similar observation is noted on the cheapest ticket price. Low ticket prices in South Africa are reflective of the high level of competition existing in its aviation sector, among other factors," it says.
CTC says competition is essential in lowering prices of air tickets as experienced after the entry of Kuva Air on the Victoria Falls route.
It states that the price decrease witnessed immediately after its entry indicated that more entry into the route would likely lead to further decreases in ticket prices.
"The comparison made with South Africa on the Durban-Johannesburg route further points to the importance of competition in lowering air tickets prices since the Zimbabwean price is more than double for a similar distance. The Kuva Air experience shows that it is critical for the government to continue opening up the skies and removing barriers to entry in the provision of domestic air transport services as it is beneficial to travellers," the report says.
However, CTC says while its report was based on reviewing the impact on price, it is also important to indicate that competition was only one of the factors that affects pricing.
Other costs such as fuel, taxes and fees incurred by airlines also influence ticket prices.
l This article was first published by the Weekly Digest, an AMH Digital publication
Related Topics