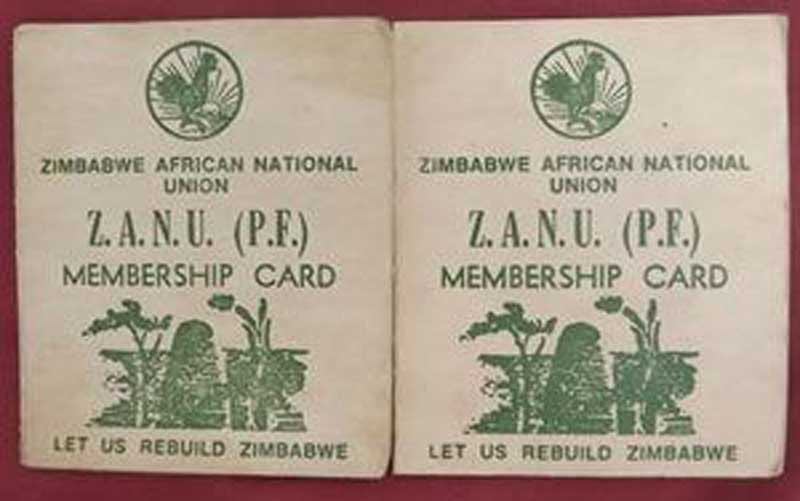 Civil servants in some parts of the country have protested over what they have described as "coercion" by the ruling Zanu PF party to buy the ruling party's membership cards at US$3 each.
To avoid being victimised ahead of this year's polls, some civil servants have reportedly bought the party cards.
Zanu PF spokesperson Christopher Mutsvangwa, however, dismissed the allegations as baseless.
"It's a totally false accusation emanating from quarters associated with the floundering CCC (Citizens Coalition for Change) opposition. Instead of self-reflection on their organisational impotence, they resort to blame games directed at Zanu PF. We will be hearing more of such groundless accusations as the election season hots up," Mutsvangwa said.
He said any aggrieved teachers or nurses should report to their line ministries or the police.
One teacher at a school in Mutasa district, Manicaland province who refused to be named confided in NewsDay saying: "We are being forced to join the Zanu party by buying the party's membership cards, and we have no option but to do so because we fear victimisation ahead of the polls."
In Masvingo province's Zaka district, Zanu PF women's league boss Confidence Mukau is reportedly at the forefront of selling the party cards to civil servants.
It is alleged that she has been to Musiso Mission Hospital where she forced all the nurses and teachers at the mission to buy party cards or face undisclosed consequences.
Educators Union of Zimbabwe secretary-general Tapedza Zhou yesterday said teachers confronted with a political problem should seek the help of unions for protection.
"Hands off teachers, they have a duty to educate all learners, no matter their political, economic and social background and the Public Service Act as read with the Constitution of Zimbabwe demands all the teachers to be non-partisan or leave the classroom," Zhou said.
"All teachers confronted with a political problem should seek the help of their union to get protection and should also report their senior education officers that act in a partisan manner as soon as possible."
Amalgamated Rural Teachers Union of Zimbabwe president Obert Masaraure said: "Zanu PF should desist from coercing people to join it. Teachers like other citizens retain freedom of association even after joining the civil service. The barbaric attitude of forcing civil servants to be members of the ruling party is shameful."
He said coercing teachers to join a political party was a threat to the smooth delivery of education.
Zimbabwe Nurses Association president Enock Dongo said no one should be forced to join a political party.
"What l know is that civil servants are allowed to go and register to vote as long as it does not affect their work. What we do not want is that they become party activists. No one must be forced to buy a party card," Dongo said.
Follow us on Twitter @NewsDayZimbabwe
Related Topics