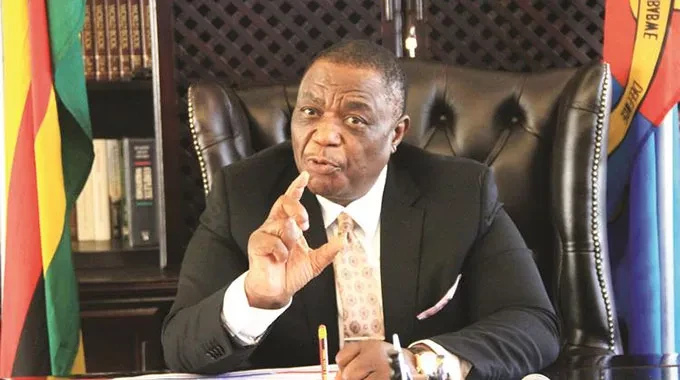 SALLY Mugabe Central Hospital in Harare has stirred the ire of a family whose relative died following a reported operation mishap at the institution.
The deceased, Tafadzwa Chasakara (41), died as a result of complications linked to the incident whereby a bandage was allegedly left in her stomach after doctors at the institution operated on her some time last year.
Speaking to Heart and Soul TV (H&S TV) last week, Chasakara's brother-in-law Nharo Hamadziripi expressed displeasure over their loss owing to negligence of health personnel at the hospital.
Hamadziripi said the woman was initially operated at Sally Mugabe Central Hospital on January 27, after having an ectopic pregnancy.
"What I remember is from the day she was operated on, she would confide in me that she was not feeling too well," Hamadziripi said.
"We would buy her painkillers. The challenge persisted and got worse until she was sent away from her matrimonial home by her husband who felt she was exaggerating issues. Since December, she was in extreme pain and we would take her to churches for prayers. Last Thursday while at church, she went to the toilet and something like a bandage partially came out," he said.
She was taken back to the hospital for professional attention and was admitted in the early hours of Friday morning.
"What irked us was the fact that since Thursday, they failed to operate on her saying she would be operated on Monday. It is painful that they failed to take her case as an urgent matter although she was visibly in pain. They then operated her to remove the bandage, but forgot to tell us the medicines we needed to buy. We would go daily to see her and her condition worsened by the day until she died.
"Before she died, they told us they may have made another mistake during the operation, and asked if we could consent to her getting a third operation. They also said there were some items out of stock for the third operation. It is sad that they failed to treat the matter with the urgency it deserved hence we lost her," he said.
He also expressed concern over the hospital's lack of transparency as they were not shown the removed bandage and were also kept in the dark in some matters affecting the deceased.
The family has since contacted the hospital over the matter, where it promised to scrape off Chasakara's bills.
"It is our plea as the bereaved that the hospital assists us with funeral expenses. When we approached hospital management, they said they can only clear the last operation bill," he said.
Also speaking to H&S TV, Inos Tangawafunga, the deceased's uncle and church mate, said some doctors purportedly admitted the mistake and regretted it.
"We queried over the delay of action, but they did little until we lost her. We are going to leave the body at the hospital and await action by the hospital before we can take her," he said.
Sally Mugabe Hospital authorities said they were not in a position to comment, but hinted that they were aware of the issue. The hospital has been under fire several times over maternal health fatalities, a recent case being that of Valerie Chibaya, who suffered a miscarriage because of negligence by health officials at the same hospital.
Chibaya won the case and Vice-President and Health minister Constantino Chiwenga was ordered to pay her $900 000 in damages.
Related Topics