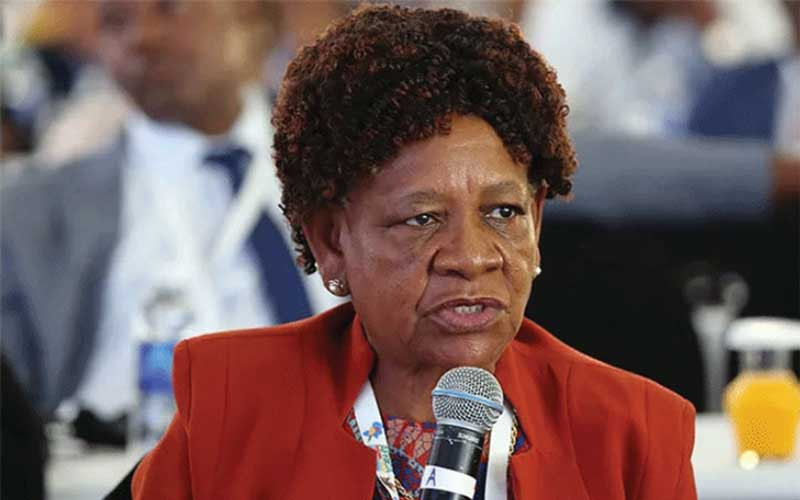 Primary and Secondary Education minister Evelyn Ndlovu has been ordered to appear before Parliament and issue a ministerial statement explaining measures being taken to bring back confidence in the country's public examinations system.
Legislators want her to take action on the Zimbabwe School Examinations Council (Zimsec).
This follows nullification of almost 5 000 Ordinary Level (O-Level) 2022 examination results following allegations of massive paper leaks and cheating.
Legislators expressed concern that the Zimsec-run examinations have lost credibility.
Mbizo MP Settlement Chikwinya (CCC) on Tuesday raised the issue in the National Assembly as a matter of national interest.
"I seek that Parliament calls upon the Primary and Secondary Education minister to address the measures Zimsec is going to take to instil confidence and security of Ordinary and Advanced Level examinations because these examinations were marred by excessive leakages resulting in withdrawal of results," Chikwinya said.
"I seek leave of the House that the Primary and Secondary Education minister be called up to give a ministerial statement and Members of Parliament interact with the same minister as they relate the problems coming from various constituencies," he said.
Norton MP Temba Mliswa (Independent) suggested that the Parliamentary Portfolio Committee on Education must do an inquiry into the Zimsec issue.
Speaker of the National Assembly Jacob Mudenda said if Ndlovu fails to give satisfactory answers in the House, she will then be summoned to appear before the committee.
Meanwhile, teachers' unions have expressed concern over government's silence on the issue.
"Government's silence on examination paper leakages confirms two popular narratives from the citizens; one that government has zero respect for education resulting in teachers being the least paid, and the second narrative is that government disregards public services," Amalgamated Rural Teachers Union of Zimbabwe president Obert Masaraure said.
Progressive Teachers Union of Zimbabwe president Takavafira Zhou said heads should roll at Zimsec.
"The minister responsible for education should stamp her authority over the leakages," he said.
Educators Union of Zimbabwe secretary-general Tapedza Zhou said: "If government does not deal with the examination leakages, we are going to witness more scandals in the future."
Related Topics