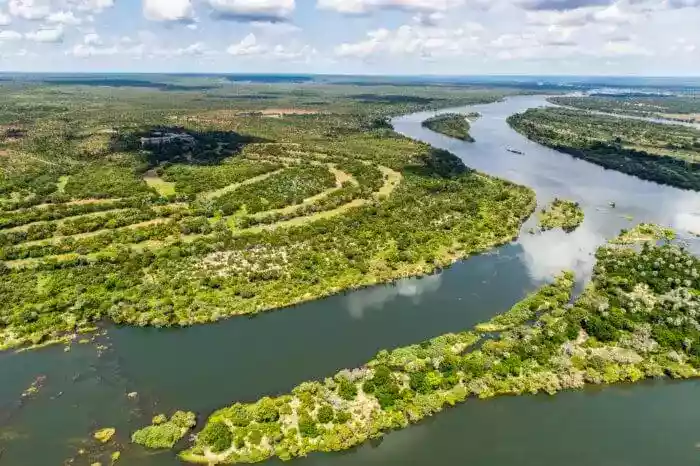 ZIMBABWE and seven other Southern African Development Community (Sadc) countries are set to benefit from a US$4,5 million facility injected by the African Development Bank (AfDB) to fight climate change.
The package will fund a project called 'Programme for Integrated Development and Adaptation to Climate Change in the Zambezi River Basin' (Pidacc Zambezi), according to AfDB.
A protocol putting the deal in motion was signed between AfDB and the Zambezi Watercourse Commission (Zamcom) in Harare recently.
Pidacc Zambezi will run for five years.
It covers climate resilience projects in water, agriculture, land environment and energy sectors.
Zamcom executive secretary Felix Ngamilagosi said Pidacc Zambezi's success would hinge on the provision of enough funding for implementation.
"It is from this integrated and multi-sectoral nature of the programme, that the council of ministers (CoM), when approving and endorsing Pidacc Zambezi in April 2022, also directed the secretariat to engage potential development partners to mobilise financial and technical resources required for the implementation of the programme and the strategic plan for the Zambezi Watercourse in general.
"In this regard, Zamcom has placed resource mobilisation as one of the priority actions knowing that availability of adequate financial resources is paramount to effective implementation of the priority projects and activities that were identified by each riparian state as well as projects that are at the regional level," Ngamilagosi said.
"We thank AfDB for providing a grant out of its resources, amounting to UA3,5 million (about US$4,5 million) to assist Zamcom in financing the investment programme, Pidacc Zambezi. We believe these grants will now open new opportunities for more funds for the implementation of regional projects and initiatives within Pidacc Zambezi," he added.
Zamcom, he said, will continue engaging various partners for the provision of financial resources enabling the implementation of priority projects and activities identified by each State, and those running at regional level.
Mozambique and Zambia have already endorsed Pidacc Zambezi, and have set aside financial resources to implement the programme.
"Their decision allows these two countries to start physical implementation of projects and will start benefiting from the funding that has been mobilised to implement the planned projects," Ngamlagosi said.
AfDB country manager Moono Mupotola said the Pidacc Zambezi project was in line with the Dakar II Summit.
"In line with the bank's Feed Africa strategy, the key message from the summit is the importance of Africa becoming resilient to climatic shocks which will lead to self-sufficiency in food production.
"Pidacc is therefore a flagship operation that will deliver on these goals which will be further discussed at the African Union summit, under the Global Humanitarian theme of 'Climate Change and Global food Insecurity'" Mupotola said.
She said the programme could not be delivered without relevant institutional capacities.
The Pidacc Zambezi is expected to strengthen regional cooperation in building the resilience of the Zambezi River Basin communities to climatic shocks through promoting inclusive, transformative investments, job-creation and ecosystem-based solutions.
The basin covers Angola, Botswana, Malawi, Mozambique, Namibia, Tanzania, Zambia and Zimbabwe.
Related Topics