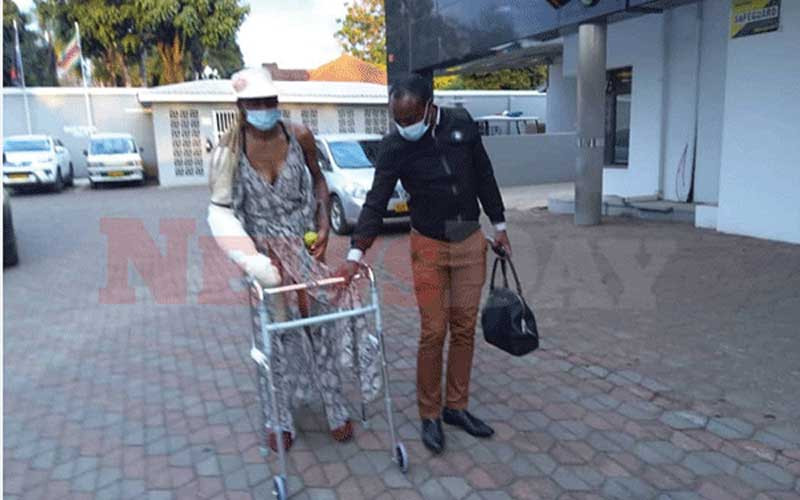 THE trial of former Vice-President Constantino Chiwenga's former wife, Marry Mubaiwa, who is accused of attempting to kill the VP, continued yesterday with the cross-examination of a witness, Warren Sibanda.
Mubaiwa, who is being represented by Beatrice Mtetwa, is denying the offence.
Sibanda told the court that Mubaiwa tried to kill Chiwenga in South Africa by refusing to give him a chance to get medical attention.
He said Chiwenga was extremely ill when Mubaiwa ordered that he be booked at a South African hotel instead of taking him to a hospital soon after they arrived in the neighbouring country.
Mtetwa then asked Sibanda to explain if it were possible for Mubaiwa to try to upgrade her marriage to a man she wanted to kill.
Sibanda said he was hearing of the marriage case for the first time in court.
Mtetwa said if Mubaiwa really wanted Chiwenga to die, she could have killed him in India where they were alone.
While leading evidence for the State, Sibanda said when he opened a private room at the hospital where Chiwenga was later admitted in South Africa, he saw blood stains on his T-shirt and in the room. Later, he said the blood stains were outside the door, which contradicted his earlier evidence.
When quizzed again, Sibanda said the blood stains were inside the room.
Another witness Tawanda Dzungudza, who is the VP's aide, also narrated the events from the day they left the country for South Africa.
Magistrate Florence Chakanyuka postponed the matter to March 16 for trial continuation.
Related Topics