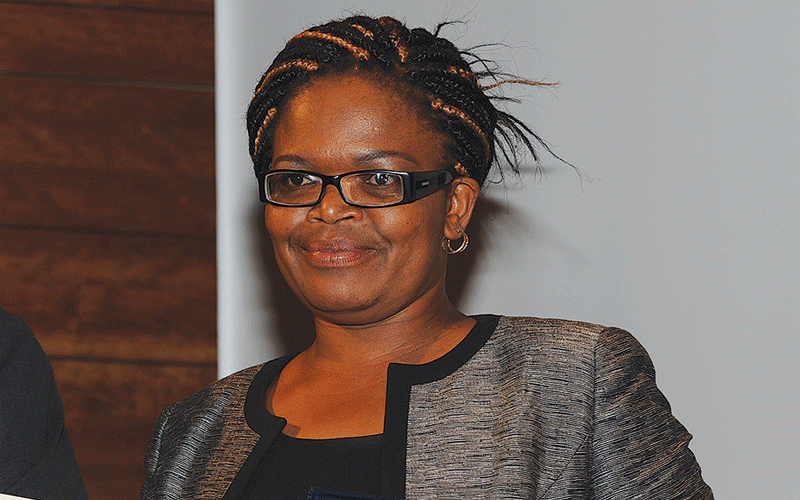 LAWYER Beatrice Mtetwa cuts a short figure, but she appears fearless in her work as Zimbabwe's best-known human rights lawyer and a thorn in the side of an authoritarian government.
With the next presidential election expected in August, she is the go-to lawyer for many seeking justice and has represented defendants in several high profile cases against the government in recent decades.
The 64-year-old was arrested, beaten up and jailed for eight days a few years ago after helping a client who had been raided by police, but refuses to be intimidated.
"I've never done anything illegal," she said calmly, as if her anti-graft stance and the stern face she puts on every wrongdoing could not anger some people.
"What I do is what I took an oath to do. My work is not driven by politics. I defend all sorts of political profiles."
Short afro hair and raised cheekbones on a round face, Mtetwa, said the work she does has to be done, although fear may have silenced many of her colleagues.
"I am building a body of cases that will enable us to have a full enquiry into the operations of the Judiciary, to ensure it doesn't happen again," she said, referring to a "captured" Judiciary, entirely subservient to the Executive.
"I might not see this happen during my lifetime," she admitted without any illusions, as the country prepares for a presidential and legislative election that the ruling Zanu PF party, in power since independence from Britain in 1980, is determined to win.
She denied playing politics, but denounced a system considered corrupt to the core, where justice is administered along partisan lines.
"Regularly, people don't get bail anymore unless they are aligned with Zanu PF," she said, adding during trials: "You would be hard pressed to find a single judicial officer to say... that the case of the State is weak.
"They are afraid or they are captured."
Won't be intimidated
It is now systematic for all opposition political defendants to appear before the same magistrates and stand no chance of being released on bail on first application.
For her it's "painful" that the Judiciary which "should be fighting tooth-and-nail to retain its independence", fails to do so.
"Half the time, I don't think politicians even make a phone call to influence a judgment."
"The Judiciary has been doing everything to subvert due process," she said.
Mtetwa cited the case of opposition CCC MP Job Sikhala, a popular politician among the capital's poor, who has been in prison for almost 300 days for allegedly inciting violence during a speech.
He is unlikely to be released before the election.
She expressed the hope that the campaigning would not turn into "a bloodbath".
Already opposition rallies have been disrupted and activists arrested in their homes.
Political repression is now harsher than under the late former President Robert Mugabe, the country's strongman for 37 years, she said.
After the 2017 coup, there was "pretence that they would take a different course", portraying the new President Emmerson Mnangagwa "as better at understanding problems".
But she said she believes, the "warmth of the seat of power got to him".
So why is a lawyer, the oldest of about 50 children of a polygamous father from Eswatini and who has lived in Zimbabwe for four decades, fighting for justice?
"You can't say the system is captured" from the outside, without getting your hands dirty, Mtetwa replied.
She said she goes to court "in the hope that I get justice for my clients. That is where justice is dispensed and my abilities required".
Some clients struggle to hire defence lawyers because of the sensitivity or high-profile nature of their cases, said Mtetwa who owns a firm that handles all types of cases from offices in Harare.
They opt for her, she said, because they believe she won't "be intimidated".
Related Topics