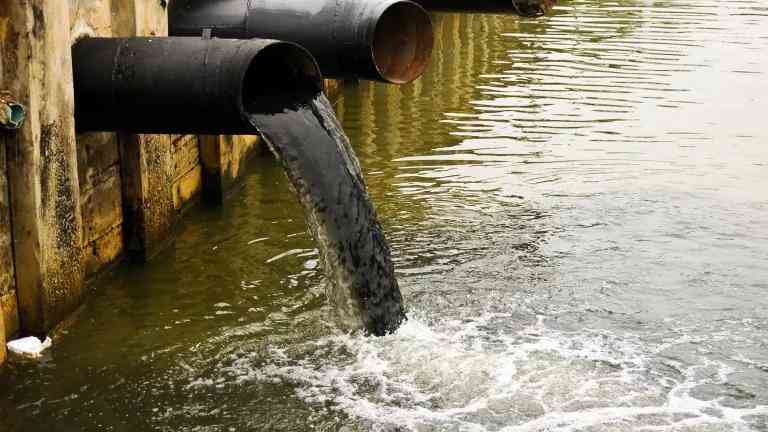 WATER and environmental conservation experts have expressed concern over increased water pollution and land degradation affecting most African countries.
This emerged last week during the Nile Basin Initiative (NBI) study tour of the Zambezi Watercourse Commission (Zamcom), which covers Zimbabwe and Zambia.
NBI is an intergovernmental organisation comprised of 10 Nile Basin riparian states — Burundi, the Democratic Republic of Congo, Egypt, Ethiopia, Kenya, Rwanda, South Sudan, Sudan, Tanzania and Uganda.
The countries have a shared vision of promoting sustainable socio-economic development through the equitable utilisation of the Nile Basin water resources. The experiential tour of the Zambezi River basin, which is expected to increase awareness and knowledge of the subject, covered Harare and Kariba in Zimbabwe, and Siavonga in Zambia.
Kariba and Siavonga are located on the banks of the Zambezi, where issues of pollution have been taking centre stage.
Pollution and water quality deterioration within the Zambezi River basin have been attributed to increased industrial and agricultural activities, soil erosion, rapid urbanisation and mining operations.
Evidence of this is demonstrated in increased levels of total suspended solids in various tributaries of the Zambezi River such as rivers Kafue, Luangwa in Zambia and Deka and Gwai in northern Zimbabwe.
Officially opening the tour in Harare, Water Resources Management director in the Ministry of Lands and agriculture Gilbert Mawere said while Zimbabwe was making efforts to provide clean water for its citizens, challenges of water pollution were increasing.
"There are water treatment plants but these have not managed to provide clean water especially after it has been used and the observation is that most sources downstream have polluted water.
"This has resulted in most authorities battling to address issues of water pollution affecting water sources that are found after the urban centres," Mawere noted.
He said Zimbabwe was targeting to drill 35 000 boreholes by 2030 having acquired 16 drilling rigs.
Under the programme, each village should have a safe water source across the country.
NBI executive director Sylvester Matemu said water quality was one of the major challenges faced by societies.
"Water quality deterioration translates directly into environmental, social and economic problems," he said.
Zamcom executive secretary Felix Ngamlagosi said the organisation was set up through the Zamcom agreement of 2004 to promote the equitable utilisation of resources in the Zambezi watercourse.
Zamcom has developed a 22-year Zambezi watercourse strategic plan, which runs up to the year 2040 and defines key strategic areas of focus in addressing the regional key challenges.
"The identified key issues in our region are persistent poverty, competing uses, infrastructure deficit, environmental degradation, and disaster risks (droughts and floods).
"To operationalise the Zambezi strategic plan, Zamcom has now developed a "programme for integrated development and adaptation to climate change in the Zambezi watercourse (Pidacc Zambezi)," Ngamlagosi said.
The ongoing and priority activity, according to Ngamlagosi, was to mobilise financial and technical resources from potential development partners for the implementation of the programme.
"River Basin Organisations in Africa, NBI and Zamcom notwithstanding, still require support from development partners, both financial and technical resources, to implement various interventions that address some of the challenges that face our river basins.
"This support is still needed. However, looking at it from a different angle, our continent has also accumulated valuable experiences and capacity which may be useful in accelerating the pace of developments in our river basins," he added.
Related Topics