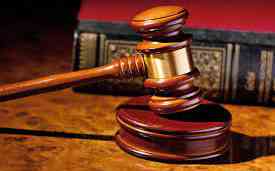 THE trial of Marry Mubaiwa for allegedly attempting to kill her ex-husband, Vice-President Constantino Chiwenga while he was hospitalised in South Africa was yesterday postponed to May 3 after it emerged that her lawyer, Beatrice Mtetwa, was not feeling well.
It was alleged that Mubaiwa removed Chiwenga's life support systems, forced him off the bed, moved him out of the ward after the incident.
The State alleges that Mubaiwa was, however, intercepted by Chiwenga's security details.
Security personnel are said to have called the hospital staff to reconnect the medical equipment that she had allegedly removed. The Vice-President was reportedly successfully resuscitated after Mubaiwa allegedly disappeared from the hospital.
The State also alleges that Mubaiwa had earlier "detained" a helpless Chiwenga at a top hotel in Pretoria, denying him medical attention before he was finally admitted in hospital.
Related Topics