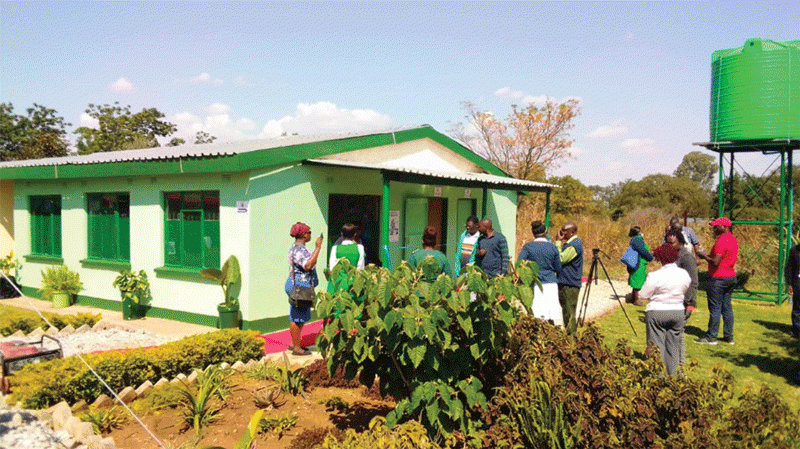 IN January 2021 Rosemary Moyo (35) of Pfende, a peri-urban area approximately 6km from the Midlands capital, Gweru, travelled to the Gweru Provincial Hospital to deliver her baby.
There were no nearby health institutions that offer maternal care in Pfende.
"It was a nightmare for me to travel 6km to the provincial hospital around 12 midnight whilst in labour pains," Moyo recalls.
"We are a financially struggling rural family, and on that day there was not even a single cent at home. The nearest health care centre which could offer maternity services was Gweru Provincial Hospital, about 6km away. My husband and I just went to the main road hoping to meet a good Samaritan while I was in labour. After waiting for about an hour, we were fortunate enough as a motorist stopped and offered us free transport."
They were dropped in Gweru central business district and the couple had to walk another kilometre to the hospital.
"It was a very bad experience for me and I vowed never to get pregnant again," Moyo said.
Last week, Gweru City Council (GCC) commissioned Pfende satellite clinic, which brought in primary health care to the surrounding peri-urban area.
Gweru Urban legislator Brian Dube spearheaded the project through the constituency development fund (CDF).
"We had a dilapidated Pfende club house in ward 2 which we demolished and reconstructed into a standard modern clinic,"Dube said.
"The clinic has medical facilities including a maternity wing, TB centre, and an outpatients wing among others."
Moyo, who witnessed the official opening of the clinic said she now looks forward to another baby.
"Since we now have a primary health centre a few metres from our home, I am no longer afraid to get pregnant again," she said with a smile on her face.
Construction of the clinic which serves ward 2 resettlement communities and surrounding areas including Habern Park, Greenvale, Lingfield and small scale mining areas, among others, has eased the burden on people who used to walk a long distance to either Gweru Provincial Hospital or Whawha prison to access health services.
"The lesson from this project is for our local authorities to prioritise primary health issues. As you can see, Pfende is a peri-urban settlement and most people here are low income families. They struggle to raise bus fare to town or Whawha prison to medical services," Dube said.
Gweru mayor Hamutendi Kombayi said the new clinic will change the health lifestyle of the community.
"This health centre was long overdue. We applaud the MP of the area, Dube for initiating such a noble project," Kombayi said.
Ward 2 councillor Josiah Makombe weighed in saying primary health care services are key to rural folks who live a distance away from health institutions.
Related Topics