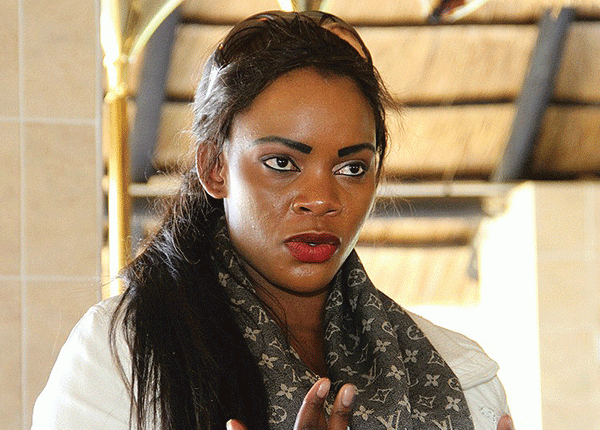 LAWYERS representing Vice-President Constantino Chiwenga's estranged wife Marry Mubaiwa yesterday said the courts had taken long to bring their client to trial on money laundering charges and should, therefore, remove her from remand.
Mubaiwa's lawyer, Beatrice Mtetwa, said it was mind-boggling that the State kept pushing for postponement giving various excuses.
Yesterday, the State said the matter could not be taken to trial as the presiding magistrate Stanford Mambanje was on leave.
The State also said it was still waiting for documents related to the matter from South Africa.
Mtetwa, however, protested saying her frail client was being unfairly treated.
"We submit that if the State is not ready, we apply to have the accused removed from remand," Mtetwa said.
"The accused has been on remand since December 2019."
Mtetwa said Mubaiwa was of poor health, hence keeping her on remand denied her access to medical attention outside the country. Her right arm was amputated last year.
"It is a struggle for her to come to court," Mtetwa said.
"She could not access court 15 because there are no working lifts here. All this can be reduced if the State removes her from remand.
"It's now three years and seven months and the State is still speaking of investigations still underway."
The State, led by Pardon Dziva, opposed her application to be removed from remand, saying it needed to do further investigations.
"There is need to carry further investigations given the complexity of this matter. It is in the interest of justice that the State is given more time so that the accused can have fair trial with all documents available," Dziva said.
Magistrate Marehwanazvo Gofa postponed the matter to today.
Related Topics