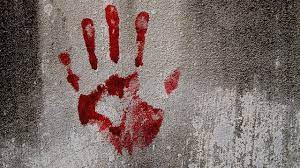 A ZHOMBE man was recently stabbed to death by a rival suitor in a dispute involving a 15-year-old girl.
Police have since launched a manhunt for Themba Nyandeni who disappeared after the alleged murder.
Midlands provincial police spokesperson Inspector Emmanuel Mahoko yesterday confirmed the incident which occurred on Sunday.
"Police in Zhombe have launched a manhunt for a male adult who stabbed to death a rival suitor over a young girl after a soccer match," Mahoko said.
He said Enock Mugagwi (27) was in the company of the 15-year-old girl from Nhengure village under Chief Malisa in Zhombe on their way from a soccer tournament held at Nhengure Primary School when they met Nyandeni.
"It is alleged that they met Themba Nyandeni (25) who suddenly became angry after suspecting that Mugagwi was proposing love to the girl whom he had also proposed to," Mahoko said.
He said Nyandeni allegedly pulled a knife from his trousers pocket and stabbed Mugagwi once on the chest and fled from the scene.
Mahoko said Mugagwi died on the spot, while also appealing to members of the public who might have information on Nyandeni's whereabouts to report to the nearest police station.
Related Topics