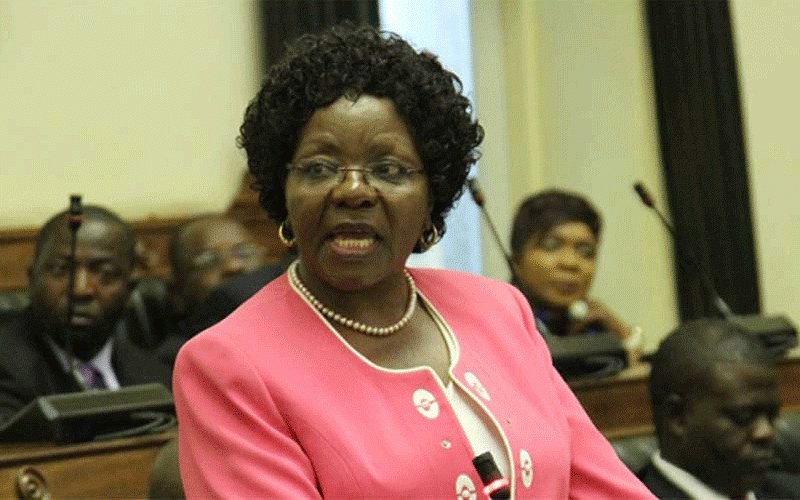 Bulawayo residents should work together to restore the city's glory by reopening factories in the city, Industry and Commerce minister Sithembiso Nyoni has said.
She made the remarks during a breakfast meeting with the business community held at a hotel in Bulawayo yesterday.
Nyoni said she had engaged the Bulawayo Provincial Affairs and Devolution minister Judith Ncube and mayor David Coltart with the aim of working with the two to revive industries in the city.
"We have agreed to work together, the three of us, that we will be the tripod stand for Bulawayo. In this regard, we need to work together to bring glory by targeting the reopening of closed factories," she said.
"Our focus should see us bring on board investments into the manufacturing sector. The commerce sector also has a pivotal role to play in setting up the attendant physical and soft infrastructure."
Nyoni said her ministry was seized with the review of the Zimbabwe National Industrial Development Policy 2019-23. She also called on the business community to make its contributions to the policy review.
"The business operating environment demands innovation which encompasses digitalisation as a way to stay in business. I would like to implore all companies to have e-commerce platforms for trading and ease of doing business," Nyoni said.
"The commerce sector also contributes to the achievement of the US$8 billion manufacturing and commercial sector milestone towards the achievement of our national vision."
According to Nyoni, the commercial sector, consisting of the wholesale and retail trade, accounts for 16,9% of GDP and employs a labour force of 68 300 people.
She said the sector in Zimbabwe was one of the most diverse industry sectors as it encompasses all enterprises that provide goods and services directly to consumers and households.
The sector is projected to grow to US$5,2 billion by end of this year, from the current US$4,1 billion, on the back of increased branch networks and shop density.
Confederation of Zimbabwe Industries Matabeleland Chapter president Joseph Gunda said there was a gradual growth in capacity utilisation over the past five years and the result was the availability of local products on supermarket shelves.
"The manufacturing sector performance has been falling since 2018 and reached its worst position in 2020, whereby the growth declined to about -20%," he said.
"Prior to 2017, the manufacturing sector was the second largest contributor to national GDP. Recovery of the manufacturing industry was noticed in 2021 and has been stagnant at less than 2%."
Related Topics