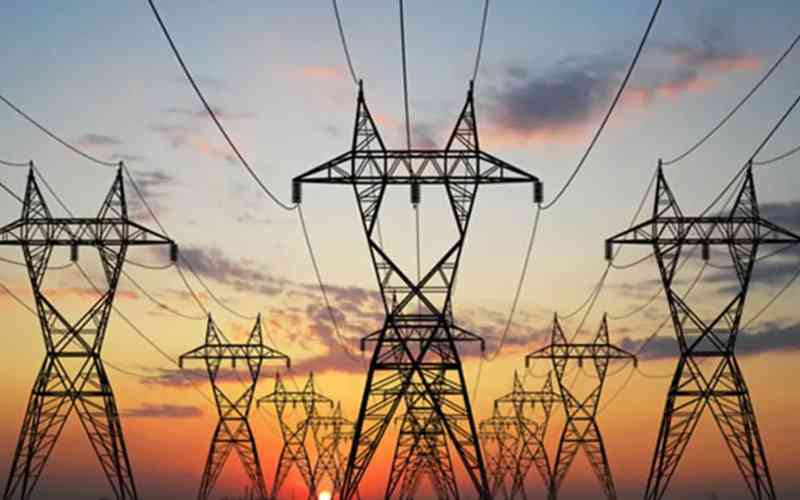 Zimbabwe's crippling power crisis has exposed policy inconsistencies in both the government and the ruling party Zanu PF with senior officials giving incoherent and contradictory statements on why the country is in the dark.
The country is experiencing some of its worst power outages in memory with electricity available only between 10pm and 4am.
The country requires over 2 000 megawatts (MW), but is currently producing only 650MW with experts urging the government to prioritise other sources of renewable energy.
President Emmerson Mnangagwa has blamed climate change and the 'phenomenal' economic growth for the power cuts.
Mnangagwa compared Zimbabwe's situation with that of Zambia to suggest that the power crisis is a regional climate change problem.
Benjamin Amos, an energy expert, said the mere fact that Zimbabwe and Zambia were experiencing different load shedding schedules showed the difference in planning between the two countries.
"Zimbabwe is having prolonged blackouts lasting for 22 hours daily and Zambia will start to implement load shedding for six hours," Amos said.
"We have the same climate. Zimbabwe is severely affected because of poor planning on our part."
Amos said while climate change was affecting other spheres of life, it would be imprudent to blame solely it for the power crisis.
"The writing has been on the wall since the 1980s that hydro-power would be less sustainable in the future," he said.
"Government should have introduced full-proofing measures long ago.
"Climate change presents an opportunity to shift to green energy.
"We are experiencing more sunny days than usual. Government should have shifted to solar energy a long time ago."
Mnangagwa claims the accelerated growth of the economy has led to higher demand for electricity.
However, information from the Confederation of Zimbabwe Industries (CZI) showed that the country's capacity utilisation went down from a 10 year high of 57% in 2021 to 51% this year.
Energy and Power Development minister Zhemu Soda last week stuttered and stammered as he sat uncomfortably answering power outage questions from journalists in Harare.
His permanent secretary Gloria Magombo kept writing answers for the minister to respond.
Soda then laid the blame on the country's wheat bumper harvest as the reason for the power cuts.
Other government officials have blamed sanctions, with Zhemu also shifted blame to consumers saying they were not paying their bills, which made it difficult for Zesa to keep the lights on.
Zanu PF spokesperson Christopher Mutsvangwa last week blamed former president Robert Mugabe for the country's electricity crisis.
Mutsvangwa told South African television broadcaster, eNCA, that Mugabe's misrule caused the electricity crisis.
In response, former Foreign Affairs and Tourism minister during Mugabe's government, Walter Mzembi described Mutsvangwa's utterances as "irresponsible propaganda".
"Were you sent by Mugabe to buy 5KVa solar generators pegged at US$14 500 instead of US$3 500?
"Did Mugabe send you to allocate each one among you housing loans amounting to US$500 000?" Mzembi said on Twitter.
This publication last week exposed how the ruling elites were having solar systems installed at their residential homes to shield them from the rolling power outages.
After the expose, government said the project would be extended to all civil servants.
United Nations resident coordinator Edward Kallon said Zimbabwe's energy solution should be derived from renewable energy.
"Zimbabwe, like any other country globally, is facing energy shortages, affecting the country's productivity and general activities," said Kallon at the launch of Zimbabwe's renewable energy strategy last week.
"The current energy challenges, coupled with climate challenges call for one unified solution – a rapid and extensive adoption of renewable energy technologies in the country."
The Zimbabwe Energy Regulatory Authority (Zera) has over the past five years licensed over 100 small IPP projects with a capacity to produce around 1,300 MW but most of the proposed projects have failed to take off.
In a research paper titled, The troubled plight of Independent Power Producers in Zimbabwe, Saidi Sangula and James Tsabora listed a number of reasons why IPPs projects were failing to take off.
"Some of the challenges that have affected and hindered IPPs include administrative challenges in obtaining regulatory approvals, availability of sovereign guarantees, currency risk, land acquisition challenges, political risks, absence of a viable and cost reflective tariff and currency convertibility issues," they said.
Sangula is an energy projects and commercial lawyer in private practice while Tsabora is a legal consultant in property rights and governance.
"Political interference has also been pointed out as a hindrance to investors, particularly in the licensing and tariff determination processes," the two said in their paper.
"The provisions of section 35 the Energy Regulatory Authority Act [Chapter 13:23] permit political interference; the provisions do not give the regulator any autonomy in the exercise of its role and function.
The section grants the Energy minister power to give directions to (Zera) relating to the policy the (Authority) has to observe in the exercise of its functions, including tariffs chargeable by licensees.
"As a result of this provision the tariffs obtaining in Zimbabwe are hardly cost reflective and sufficient to give a return to an investor as they are highly controlled by government."
On Thursday, Finance minister Mthuli Ncube told Parliament that government will tomorrow announce a package to address challenges facing IPPs to ease the power outages.
"I am happy to report that we have thoroughly concluded on the structure and framework of what we call the government implementation agreement to support investment from IPPSs," he said.
"It will cover three areas – an appropriate level of tariffs; Government guarantees on the power purchase agreement and also guarantee currency compatibility.
"They have asked for these three things."
Witwatersrand University based political analyst Romeo Chasara said the ruling Zanu PF and government should stop blame games on the energy crisis.
"Zimbabwe is in a power crisis because of the ruling elites," Chasara said.
"Until the time they look in the mirror and tell themselves that we are the authors of this mess, Zimbabwe's energy problem will not go away.
"They are clutching at straws while incoherently blaming economic growth, climate change or winter wheat crops.
"They should have come out with proper energy policies."
Citizens Coalition for Change (CCC) leader Nelson Chamisa also said the power crisis is a symptom of the ruling party's lack of foresight.
"Decades of lack of investment in energy infrastructure, visionary leadership, is now haunting us.
"Corruption is killing us," Chamisa said in an opinion piece on the electricity crisis that was published last week.
"Averting a problem is always cheaper than treating it. We have the answers.
"We will make Zimbabwe new and great. We are ready."
Chamisa said there was a need for alternative policies to solve the power crisis.
Chamisa added: "Zimbabwe has vast renewable energy resources that are presently underutilised."
Political analyst, Rejoice Ngwenya said the current government had failed to deliver its 2018 promises of delivering energy, a development likely to cost the ruling party in the 2023 elections.
"Mnangagwa in 2018 made very bold promises that he would ensure that Zesa delivers power, but those promises were not backed with necessary investments because of migration of engineers," Ngwenya said.
"The country was experiencing a mass exodus of engineers. So basically what I can say is that Mnangagwa has failed to fulfil his promises so it will affect their electoral campaigns."
Related Topics