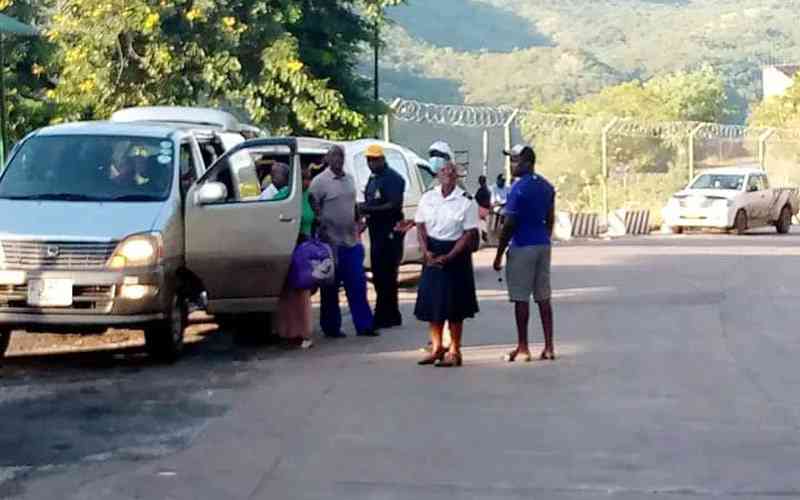 Zambian Johnstone Mwelwa* frequently drives into Zimbabwe for "business" via, Kariba or Chirundu border posts and he does so with ease.
Due to his consistent travels through the designated ports of entry, Mwelwa has become habituated to all the immigration formalities.
He is now on first name basis with members of the security forces and Zimbabwe Revenue Authority (Zimra) officers, among others.
"During my first days crossing into Zimbabwe, it was difficult as you had to go through all border processes," Mwelwa told this reporter in Nyamhunga, Kariba recently.
"As I became familiar with the processes and the people who work here, it became easy for me to cross into Zimbabwe."
Mwelwa is a member of one of the syndicates involving Zambian and Zimbabwean nationals aided by revenue authority and customs officials as well as security forces from both sides of the Zambezi River to smuggle goods from Zambia.
He has a specific duty, to carry goods across the border.
Investigations by The Standard with support from the Voluntary Media Council of Zimbabwe under the Investigative Journalism Fund showed that the border posts at the dam wall in Kariba and Chirundu are major smuggling routes.
The month-long investigations included observations, and undercover interviews with smugglers in Kariba and Chirundu as well as in Harare and other cities.
How it is done
Popularly known as magumaguma, smugglers have become so daring that they bypass formalities at designated ports of entry while others evade security forces patrols by crossing Lake Kariba or Zambezi River in the middle of the night.
For eight years Mwelwa has been working with a syndicate of smugglers that involves nationals from either side of the Zambezi River.
The syndicate, which operates between the two countries' capital cities Lusaka and Harare, smuggling goods mainly through the official entry points brings all sorts of goods into Zimbabwe from groceries to second-hand clothes, popularly known as mabhero.
Of late, the smugglers have found a niche market in medicinal drugs in Zimbabwe, particularly in Harare and other major cities.
The gang is capitalising on the lack of scanners and equipment that detect small items at the border posts as well as corruption involving officials at the designated ports of entry.
The power of the US dollar is irresistible
Weak regulations and enforcement in both countries are some of the reasons why medicinal drugs, which are bought mostly from Indian-owned pharmacies in Lusaka, are finding their way on to the streets of Harare, while others are sold to pharmacies or private hospitals.
Some of the smuggled medicines and drugs have been described as fake.
The power of US dollar, found with ease in Zimbabwe, is irresistible to the Indian traders in Lusaka, so they do not ask questions when the smugglers buy medicine in bulk and without a prescription.
"Besides, these sex enhancement pills, I also sell tablets that cure flu and other ailments," said Mai Kuku, a street vendor at the corner of Robert Mugabe Way and Ruzende Street in Harare in a recorded interview with The Standard.
"We get these drugs from Zambia through cross-border trucks or buses."
This publication established that despite vendors and smugglers' lack of understanding of drug administration, contrabands of drugs find their way into Zimbabwe illegally and are in great demand.
"I am just a transporter," Mwelwa said.
"In most cases, I don't know what I would be transporting into Zimbabwe.
"We are just chasing the US dollar in Zimbabwe."
Smuggling syndicates are on the prowl
A recent visit by The Standard to Kariba established that some of the smuggled goods were "easily" passing through the border post and stored at Nyamhunga People's Market, a council-run marketplace in the town's most populous suburb.
At the Kariba border post, which is less busy compared to Chirundu, cars with Zambian and Zimbabwean registration numbers ferrying goods go through checkpoints manned by Zimra, customs and security officials without much scrutiny. There are hardly any roadblocks between Nyamhunga residential area and Kariba border post, a distance of 13,2km.
"Roadblocks are found on the highway to Harare," Mwelwa said.
"We hardly have roadblocks on the road to Nyamhunga, in case we encounter one; we pay our way through."
The goods are offloaded at the marketplace or at Nyamhunga shopping centre before they are transported by buses at night to Harare and other places.
Buses popularly used by smugglers leave Kariba's Nyamhunga Bus Terminus from 9pm.
After 9pm the buses then depart at two-hour intervals.
"We normally load a lot of items on the buses that travel to Harare, but we wouldn't know the contents," said a tout at Nyamhunga Bus Terminus.
"At times we would hear later that some 'hot' (illegal) items have been spotted by the police at Makuti, but these people do not tell us what would be inside.
"What I want is my money for loading; I don't care whether the load is 'hot' or genuine.
"However, it's correct that smuggled goods are transported using these buses, because there are instances where we hear that the buses carrying smuggled goods have been intercepted by police."
This publication witnessed a hive of activity at Nyamhunga Bus Terminus between 6pm and 9pm as people loaded goods on Harare-bound buses, during a recent visit as part of this investigation.
"The buses are popular with fish traders and smugglers are taking advantage of these buses that travel at night because there are a few police roadblocks along the way," Richard Chitsa*, one of the passengers on one Harare-bound bus told The Standard.
"I come here every fortnight to buy fish and I travel with these buses, but you will find most of us fish traders, we would be having receipts to prove that our goods are genuine."
Chitsa said he has witnessed police intercepting buses with smuggled goods, but he said most of the time, money changes hands at roadblocks.
"Bus crews are the masterminds of this; smugglers pay them to facilitate easy passage at roadblocks," he said.
Corruption taking its toll
Despite having 24-hour roadblocks at Quarry, just close to Kariba Airport, Makuti and other towns along the route, smuggled goods have always found their way to Harare.
At Makuti, viewed as a "no-nonsense roadblock", a Harare-bound bus is detained for a few minutes and without any search, the police allow it to proceed.
According to Terrence Banda*, a Kwekwe-based cross-border trader, police at Makuti are more concerned about traffic coming from Chirundu.
He said Chirundu border post personnel were integral in the smuggling of goods coming into Zimbabwe from Zambia.
"When we get to the border post from the Zambian side, we give our goods to taxi drivers who take them across the border.
"They have become smuggling experts," Banda said.
"The taxi drivers work in cahoots with border post staff and they charge you from US$50 depending on the size of the contraband.
"You will get your items on the Zimbabwean side, but it's risky.
"However, it's less risky and cheaper when it is being done by bus drivers.
"Normally, there is a roadblock at Chirundu, just after the border post and another one at Makuti where you only pay the driver if you are carrying 'hot' items."
The driver and conductor deal with the police.
When contacted for comment two weeks ago, police spokesperson Assistant Commissioner Paul Nyathi requested questions in writing.
"Right now I am in Bulawayo, put your questions in writing so that tomorrow I ask my team to look at them and respond to you," Nyathi said.
However, Nyathi had not responded to the questions by the time of going to print.
Travelling to Zambia to buy drugs is a choice
Banda said he has since created links with drug suppliers in Lusaka who can send him goods via cross-border trucks.
"I can now send money to Zambia via money transfer platforms to the supplier in Lusaka, who in turn gives the 'stuff' to a cross-border truck driver," he said.
Banda said medicinal drugs were among the goods being smuggled easily into the country, especially through Chirundu border post.
The drugs being smuggled include Co-trimoxazole, Brufen, Pethidine, Azithromycin, Tenoric-50, Depo-Provera, Doxycycline, Benzylpenicillin and Diazepam, among others.
Male enhancement pills and family planning pills are some of the drugs on high demand in Zimbabwe.
There are many ways to kill a cat
A retired lake patrol officer James Junza* said smuggling was done by organised transnational criminal groups.
"The smugglers' modus operandi is diverse and highly sophisticated," he said.
"They don't just wake up and get into the boats and load their goods.
"They work with security forces on the Zambian side, who allow them to load their goods on the harbours.
"This is done at night and most of the boats used would have been hired from companies or owned by the smugglers."
Junza said smuggling was done across the lake at night mainly via Msampakaruma Island.
"They do everything possible to evade patrol teams on the lake and they go via the islands and other fishing camps."
However, Junza said smuggling across the lake was risky, compelling most people to smuggle goods through designated ports of entry by bribing border post authorities.
A Harare cross-border truck driver Austin Kaseke* in an undercover interview confirmed that he was part of syndicates smuggling goods, including medicinal drugs into the country from Zambia.
"It is difficult to pass through Chirundu border post when carrying illegal items during the day," he said.
"We have managed to smuggle in goods at night before the border closes at 10pm.
"You just call your point person who works at the border and they tell you the right time to come.
"I normally pass through the border at 9pm when there are few eyes."
Kaseke, who has been driving cross-border trucks for nearly two decades, said he does not mind what he would be carrying most of the time as long it is not guns or explosives.
"For those tablets that you are talking about, we are not concerned about the storage or temperature, we are much concerned about crossing the border to the other side," he said.
According to the United Nations Office on Drugs and Crime (UNODC) trafficked medical products kill almost half a million sub-Saharan Africans every year.
The transnational organised crime threat assessment also found that as many as 267 000 deaths per year in the region were linked to falsified and substandard anti-malarial medicines.
In addition, up to 169 271 are linked to falsified and substandard antibiotics used to treat severe pneumonia in children.
Weak enforcement
Despite Zambia and Zimbabwe having medicine regulatory statutes, illegal movement of medicinal drugs has become the order of the day.
According to the Zambian Medicines and Allied Substances (Importation and Exportation) Regulations, 2017, a person who intends to import or export any medicine or allied substance shall apply to the Zambia Medicines Regulatory Authority (Zamra) for a permit upon payment of the prescribed fee.
Zamra regulates and controls the manufacture, importation, storage distribution, supply, sale and use of medicines and allied substances.\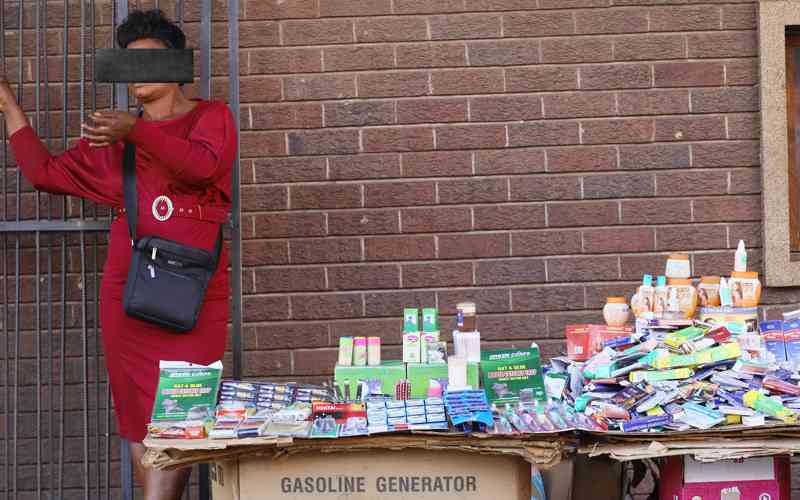 In Zimbabwe, no person shall import into, or export from the country any registered medicine otherwise than in accordance with the terms and conditions of a permit issued by the Medicines Control Authority of Zimbabwe (MCAZ), according to the Medicines and Allied Substances Control (Import and Export of Medicines) (Amendment) Regulations, 2017 (SI No 99 of 2017).
Zamra could not be reached for comment, but the Pharmaceutical Society of Zambia, a professional body that serves to represent the interests of Zambian pharmacists and pharmacy technologists, requested the in writing.
The questions sent via WhatsApp early this month had not been responded to at the time of going to print.
MCAZ public relations officer Davidson Kaiyo said his organisation was working with a number of law enforcement agencies in curbing the smuggling of medicines in and out of the country.
"These agents include Zimra, ZRP, CID Drugs, port health officials and National Prosecuting Authority [NPA] officials," Kaiyo said.
"On a regular basis, the authority moves around the country holding training sessions with these stakeholders to conscientise them on issues to do with medicine regulations and laws as well as their implementation."
Kaiyo said MCAZ also carries out enforcement activities with the police moving around the country carrying out raids of illegal sale of medicines.
"We also carry out awareness sessions in the media against the smuggling of drugs or medicines," he said.
Zimra did not respond to questions.
However, two years ago, the government's revenue collecting arm, in a bid to ensure that the borderline was secure, appointed a manager responsible for border surveillance.
To strengthen surveillance at the designated ports of entry government promised to deploy drones at the country's border posts.
A 2020 report by Parliament's portfolio committee on defence, home affairs and security services on the status of border posts in Zimbabwe revealed that lack of equipment to detect smuggling of goods and corruption were fuelling smuggling at the border posts.
"The committee also learnt that the Zimbabwe Republic Police in its quest to prevent and detect smuggling of goods does not have the expertise to monitor and interpret scan images," reads the report.
"This leaves the organisation with no means to verify the contents of containerised consignments; hence a request was made for capacity building.
"The committee was informed that corruption involving immigration officials was rampant at border posts."
According to statistics presented to the portfolio committee on defence, home affairs and security services, out of a total of 186 immigration officials who were implicated in corruption in 2020, 177 were convicted and only nine were acquitted.
Another 2019 report by the portfolio committee on budget, finance and economic development following a tour of six of the country's border posts to familiarise with the operations of Zimra, noted that despite surpassing revenue targets every year, the revenue performance record did not reflect the situation on the ground, given that the country's borders are known to be porous.
The parliamentarians said poor border policing led to revenue leakages through acts of smuggling, bribery, under-invoicing and under-declarations at the border posts.
"The smuggling of goods across our ports of entry and borders is rife because of unmanned borders as small smugglers evade ports of entry and smuggle goods," said Edwin Mushoriwa, who is a member of the committee on budget, finance and economic development.
"There is an organised syndicate of corrupt government workers, who are bribed at the borders and ports of entry by smugglers with a view to evade tax."
Mushoriwa said there was lack of coordination among government agencies leaving loopholes for smuggling at the border posts.
He noted that the political elite smuggle goods using their offices and under the cover of diplomatic immunity.
An official at the border said government should take note of the recommendations made by the portfolio committee on budget, finance and economic development that it is imperative Zimra and other stakeholders at the border posts be adequately equipped with the proper tools of trade such as computers, scanners, drones, surveillance cameras and vehicles.
He added that there was a need to build the capacity of security forces and border posts personnel including police manning roadblocks along the highway to curb corruption.
* Not real names
*This story is published under the Voluntary Media Council of Zimbabwe Investigative Journalism Fund.
Related Topics