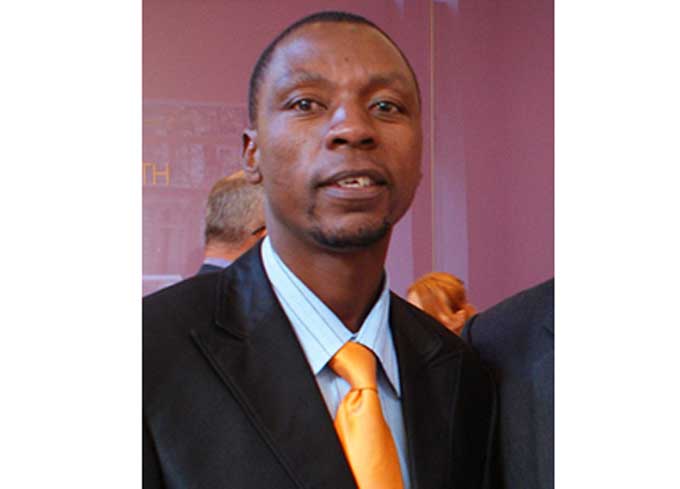 BY MIRIAM MANGWAYA THE European Union (EU) is calling on the Citizens Coalition for Change (CCC) to push for dialogue for the implementation of electoral reforms that would guarantee credible 2023 elections.
A report released by the EU observer mission on Friday showed that the country had managed to implement only two of its 23 recommendations after the 2018 polls.
The EU said progress had been slow, and warned the 2023 polls could likely produce another contested result as Zimbabwe had run out of time to implement the necessary reforms.
"The recently formed opposition party CCC can use the momentum of its competition in the March 26 by-elections to engage in a constructive dialogue with the electoral management body, authorities and other opposition parties," the EU said.
In an article yesterday, Chamisa's spokesperson Luke Tamborinyoka said:  "It is in this context that we have called for a special kind of dialogue to discuss and agree on a raft of reforms to be implemented so as to ensure a credible poll. We have dubbed the reform agreement PREPARE, which is an acronym for Pre-Election Pact for Reforms."
The EU said time was running out for the implementation of necessary reforms.
"It is critical that, despite the short time left, the political parties represented in Parliament can engage in constructive parliamentary debates during the review process of the amendments to the Electoral Act," the EU said.
"This depends to a great extent on the political will of the government to reach the broadest possible cross-party consensus before the enactment of the bill, which would contribute to increasing the integrity of the electoral reform process."
Contacted for comment, Justice minister Ziyambi Ziyambi said he had no comment on the matter.
"How am I concerned with that? No one from the civic society has confronted me over that issue so it's none of my business," Ziyambi said.
Electoral watchdogs said there was lack of political will to implement the electoral reforms to guarantee credible elections.
Surveys conducted by civil society organizations have revealed that citizens are dreading next year's elections due to the brewing political tensions.
Elections Resource Centre programmes coordinator Takunda Tsunga said it was likely that Zimbabwe was headed towards disputed elections..
"Unfortunately, Zimbabwe suffers from a long history of delayed implementation of reforms and it is unsettling that we are repeating the cycle," Tsunga said.
"The disputes from previous elections are known and reforms must be implemented immediately. Therefore it is clear that reforms are necessary as it is a common cause by the majority of stakeholders."
Zimbabwe Election Support Network (Zesn) executive director Andrew Makoni said: "It's sad that we are still talking about reforms when we are having elections next year. If there is a will, the required legislation can be formulated because the process requires at least six months."
Zimbabwe Human Rights NGO Forum executive director Musa Kika said: "The net effect of unresolved electoral reform is that we are getting into another election in 2023 under the same conditions and framework we had ahead of 2018. This signals high chances of yet another disputed election."
Related Topics