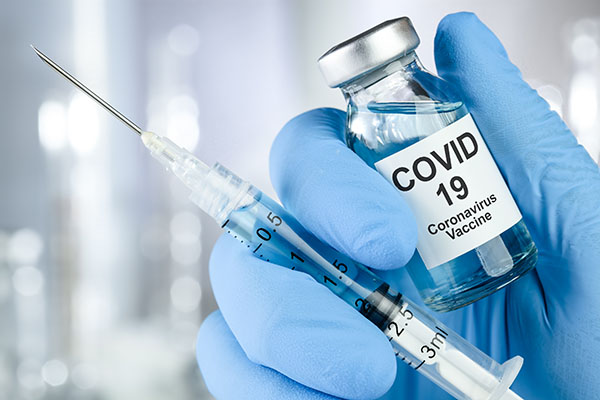 BY MUSA MAKINA
Nomalanga Mlilo, a Bulawayo resident, says it took her time to accept that her 13-year-old son needed to take the Covid-19 vaccine.
"When he came home, he gave me a form of consent from the school where as a parent I was supposed to sign either rejecting or accepting that he be jabbed," Mlilo said.
"I had to sit down with him and explain the importance and tell him that it's not painful before I signed the form."
On February 22, 2022, the central government extended the vaccination to 12-year-olds, three months after the Health and Child Care ministry started vaccinating teenagers' from 16 years.
Children were left out of the initial vaccination drive, which targeted frontline workers such as health workers followed by the elderly and those with chronic diseases.
An investigation by The Citizen Bulletin in the country's second city revealed that there was hesitancy among 12-year-olds and teenagers before the vaccination was taken to schools.
While for adults the fear of taking the jab was based on the side effects and myths, for the pupils, it has been the injection phobia.
"When our headmaster announced that we were to be jabbed, we thought he was joking.
"But when we saw the nurses coming to our school we wanted to run away but they made sure no one ran," said a Grade 7 pupil who cannot be named on ethical grounds.
Hesitancy, and the fear of the unknown coupled with disinformation and myths pushed many to shun Covid-19 vaccination when it was first introduced in Bulawayo and other parts of the country.
A survey at some local schools showed that the programme was slowly picking up, albeit the phobia among students.
The vaccination programme at schools is being conducted in two phases until May.
The first phase will end on  April 3 while the second phase will run from  May 2 to  May 15.
Bulawayo provincial medical director, Maphios Siamuchembu said they vaccinated an average of 2500 people per day in Bulawayo last week, mostly students.
"We have managed to vaccinate over 18000 people in the last  seven days.
"I am impressed by the uptake so far. We have made a lot of progress with more numbers coming for vaccination than we have had in a while," Siamuchembu said.
Taungana Ndoro, Primary and Secondary Education ministry spokesperson, said the government would make sure the vaccination programme is a success.
"As a ministry, we have always supported health programmes and we are willing to support the vaccination drive as it will mean better health for our learners and teachers," Ndoro said.
"We will stand guided by health authorities and urge parents to appreciate public health initiatives."
About 23% of Zimbabwe's 15 million people have received two jabs, mostly of the Chinese Sinopharm and Sinovac vaccines, far short of the government's initial target of 60% by the end of 2021.
Just over eight million doses have been used out of more than 22 million in stock, according to the central government figures.
Just over 5,400 people in Zimbabwe have died from Covid-19, according to official figures; although the toll is likely much higher because of undiagnosed or reported cases, according to health experts.
However, the national recovery rate remains at 96% and active cases go down to 2 566.
*This article was originally published by The Citizen Bulletin, a non-profit news organisation that produces hard hitting hyperlocal reporting and analysis for south western region of Matabeleland.
Related Topics