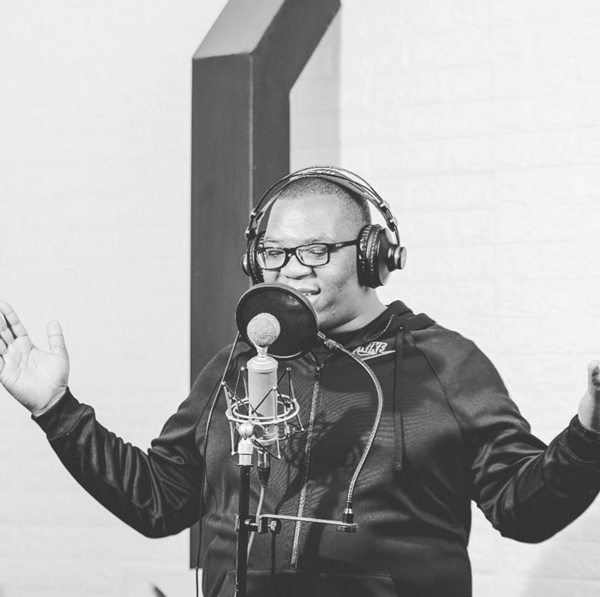 BY WINSTONE ANTONIO GROWING up, award-winning gospel singer Everton Mlalazi struggled, and today he reckons if it was not for the God's grace, he would probably not be a musician and the man he is today.
Born to an underprivileged family in Bulawayo, Mlalazi has, however, come to embrace the rags-to-riches tag which has become a source of inspiration to many.
Seeing Mlalazi donning expensive designer suits at work and on the stage and rubbing shoulders with renowned foreign artistes, one cannot imagine that he is the rags-to-riches fairytale.
From struggling to get decent meals and later on school fees, a brilliant Mlalazi did not allow all these life snags to dampen his spirits.
The multilingual singer remained optimistic that one day he would sing a different hymn as he is doing today, touching the lives of many through his music.
In fact, he is now using music to preach the word of God and transform lives.
Mlalazi's life script might resonate with that of a highly favoured man, probably the kind of person who might fit the description in the song Raki by the late music superstar Oliver "Tuku" Mtukudzi.
Part of the song Raki's lyrics go: Ndivavo varume vanorarama neraki, raki, munoritorepiko raki? Iripo mikono inorarama neraki, raki. Loosely translated it means: There are some people who are just lucky in life and one wonders: Why are they so lucky?
If he was not lucky, Mlalazi would have failed to write his Ordinary and later Advanced Level examinations which he both passed with flying colours and landed him at the University of Zimbabwe to study for a degree in statistics.
Through God's grace, Mlalazi, a member of the Seventh Day Adventist Church, now frontlines The Vine group and can afford to fly in fellow foreign musicians to perform at free concerts.
The soft-spoken singer claims this gesture is simply meant to give back to the community.
Through his latest single Ndomutevera that has an accompanying video, laden with emotional lyrics, Mlalazi chronicles how God transformed him from being the laughing stock to the celebrity he is today.
Through the song, Mlalazi has given an age-old hymn Ndomutevera Muponesi a new and refreshing twist.
The song Ndomutevera, whose video has already amassed 100 742 views on YouTube, is a reassurance that even in the face of ejection, the Lord Jesus remains constant through it all.
In a wide-ranging interview with NewsDay Life & Style yesterday, Mlalazi said: "This song Ndomutevera I have just released carries me from all the forces that I faced growing up to be the man and musician I am today. Of all the songs I have sang and released, Ndomutevera is the most emotional one, it reflects on my upbringing."
Mlalazi reckons his life's script is full of God's grace.
"When I was doing Ordinary Level, I almost failed to write my final examinations because I struggled to get the fees. I struggled to raise the money and only managed to pay on the last day," he told NewsDay Life & Style.
"I arrived at school around 1pm well after the 12pm payment cut-off time. It so happened that I used to learn with the deputy headmaster's son, so he had told his father that Everton had gone to look for exam fees and was yet to return.
"Having heard about my difficulty, the deputy head went on to pay for my exam fees which I later reimbursed. That gesture enabled me to write my Ordinary Level."
As if that was not enough, it was the same script for Mlalazi when he was in the final term of Advanced Level at Nyazura Mission.
"When I was in Form 6, the same thing happened, but this time there was no one to pay for me. I arrived at school when the bus that was to deliver the examination fees was about to leave for Rusape, where the district education office were located," he said.
And the troubles never ceased following Mlalazi up to university. He faced accommodation problems, resulting in him squatting with in a friend and the authorities would come and chuck him out at midnight.
He would then spend the night in the university library.
"I came to Harare by train after I got a place at the University of Zimbabwe to study towards my first degree (Honours in Statistics). When I arrived at the university, I had no accommodation and I struggled, the rest is history," he said.
As a person, who loved music, Mlalazi recalls: "Growing up, I used to love music so much, but sadly while at the university I could not afford to attend live concerts since the groups would charge something around $5 or $10. This was exorbitant for me since I would not even have some money for food, so I always used to miss out on the music and on the groups that I loved to listen to. I remember this other day when a friend paid for me to attend one of the concerts, it was a great experience for me to attend the show."
These memories have kept motivating Mlalazi and are behind the idea of holding the recent free concert dubbed The Homecoming Birthday Celebration Show, headlined by top South African singers.
The concert, that featured Benjamin Dube, Takesure Zamar, Mkhululi Bhebhe, Mai Mwamuka, Vusa Mangena, Pastor Barak and Lorraine Maplanka-Stot was also part of his birthday celebrations.
This was Mlalazi's debut performance in Bulawayo after performing away from "home" for years having stormed into the music arena professionally in 2020.
"If I am able and God is enabling us, why not give such a gesture of a free show to those who cannot afford to attend the concerts and see their favourite musicians on the stage. I experienced the pain of failing to attend shows featuring one's favourite musician or groups, so I had to bring that joy to others," he said.
He added: "So, I do not take it for granted that God placed me in the place that I am in today, I am probably in the place that I am in today because of the gift of music. Yes, I might have done well in school, but I believe if I had not been singing, even the people I work with today would not be able to identify me."
Mlalazi said for him, music was a ministry, a way of evangelising, just like other people evangelise through Bible verses as ministers and pastors, adding that he appreciated the support his music received in such a short career.
Follow Winstone on Twitter @widzoanto
Related Topics