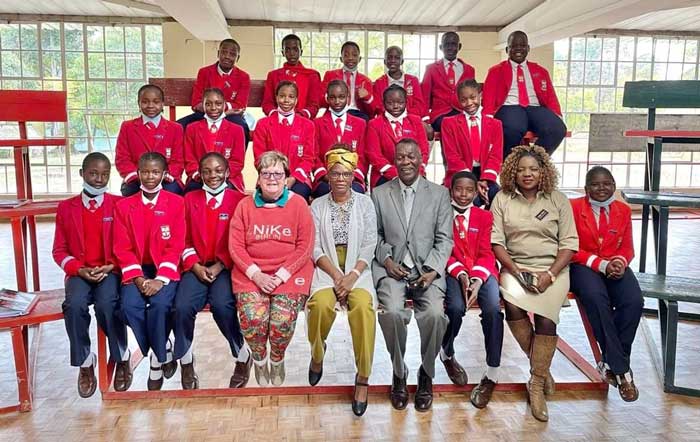 BY KENNETH MUFUKA Since I was concerned with the future of our beloved Zimbabwe, and my lecture tour had been interrupted by a much-needed rest and fellowship with the saints of Bethel Ministries and the good Bishop Jabson Gumbo, I turned my attention to the education of our children.
I accepted an invitation from Ms Judith Bates, Head of Ariel, a private primary school run by a board of trustees. In colonial Zimbabwe, many of these private academies served a white clientele, and were patterned after the famous English public schools like Eton, Harrow and Rugby.
It is to England's Rugby School and the famous Dr Thomas Arnold, head of that school, 1828-1842 that I now turn. Arnold sought to make Rugby the training ground of the future leaders of Great Britain. "Surely," said Arnold, "the one thing needful for a Christian and an English gentleman to study is Christian and moral philosophy."
But surely, she is not alone in this belief or practice. Like Arnold, the prepostor (Latin for prefect) system perfected. The prefects walked with a certain dignity and pride and exercised assumed or arrogated powers over first-year students.
The reverence and deference towards Ms Bates by the students and staff would have impressed the great Dr Arnold. Hughes, a former student of Dr Arnold spoke of the students' reverence towards the great teacher as follows. "We revered the Doctor with all our hearts."
Three issues present themselves. If the Arielees (Ariel means an angel who fights evil) are to be role models, then they must exhibit an aura of self-discipline and moral sensibility married to leadership entitlement.
But leadership without compassion is worse than useless. So, among the Arielees, I witnessed a unique quality of shared servanthood: "I am because you are." A young learner had lost his eye reading glasses. I saw Ms Bates fret over the incident, showing that priceless tender expression which a lioness shows to her tender cubs.
I was also a witness to the marriage of the most modern education with cultural competence. Ariel Marimba Band is next, in excellence only to the Victoria Falls Marimba Band. Using a talking band repertoire, the lead player (mushauri) plays the tune, Mauya, followed by (vatsinhiri-seconders) We Hear You, followed by (madingindira-bass). The result of such talking drum cultural expression is a priceless confirmation of what the Kenyan political scientist, Ali Mazrui called the marriage between modernity and culture, the future, and the past.
Ms. Bates is planning to build an African village at the school.
I have taken some pains to illustrate that Ariel Primary, while being ultra-modern, has been able to marry the future with the past. The choice is not either or. Again, Booker T. Washington argued that surely the Japanese are by all accounts very modern, but they have remained Japanese in culture and philosophy.
My message to Arielees
I was honored to share some words with the Arielees. I felt that I had learned more from them than they from me. I share my speech below:
"The purpose of all education to build a moral person, and the school is a training ground for the future. Therefore, education, coupled with experience spells responsibility.
Responsibility requires that each learner discovers himself, ask the question: "Who am I?" Further, in asking the question, in discovering oneself, the learner creates a circumference of knowledge which defines his personhood.
If the question was asked: "Who is Ken Mufuka?" The answer is quite simple. In Masvingo City, they would say Ken Mufuka is a writer.
"But to be identified as such, one must practice and produce a thousand products, learn the dictionary by heart, as well as read a thousand works of prominent writers. You must begin now, at the tender age of 10 to draw a circumference of knowledge around yourself. Ariel provides you with the starting point in your journey.
Remember that in this journey it is better to work with others in a relay team, passing on to others what one cannot carry alone. Jamaican Usain Bolt is the fastest runner in the world, with a record speed of 5.87 minutes in a hundred-metre race. When running in a relay race, with three others, Bolt beat his own record by 37 seconds.
"I want to leave you with the wise words spoken by former US president Barack Obama to his two girl children, Sasha and Malia, then 10 and 12 years old. "Remember you can do anything if you put effort and time. Remember you are a supper kid. But super kids do not do stupid things."
"This is your measurement stick. Super kids do not do stupid things. God bless you."
Conclusion
Our education system was based on the English system which allowed both private and public schools. Because of the unique zeal of Zimbabweans to learn, and the irony of ironies, is that  Zimbabweans find themselves more acclaimed abroad than at home. Academic Ibbo Mandaza has estimated that 75% of Zimbabwean skilled personnel is resident abroad. Observations at the British embassy in Zimbabwe reveal that recruitment of Zimbabwean skills has increased by 400% in the last 12 months.
We have a lot to be proud of.
Professor Ken Mufuka is on a lecture tour of East and Southern Africa. He can be reached at [email protected]
Related Topics