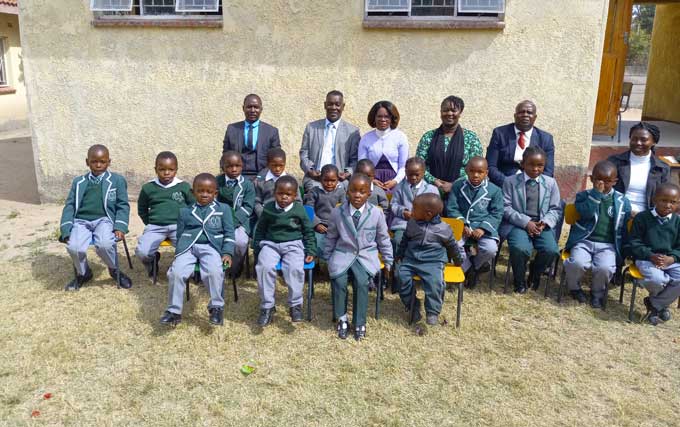 BY KENNETH MUFUKA My lecture tour of east and southern Africa was based on the travel journal of Frenchman Alex de Tocqueville's America. In his monumental book (1834) de Tocqueville laid a basic law of journalism still followed today. To grasp the "essence" or the "spirit" of a people, travel among them as an observer and their essence will reveal itself.
The "essence" of Zimbabwe is that it is a learning community. There is both anecdotal and statistical evidence that Zimbabwean students have grasped the idea of "studying." Thirdly, I dare to say that Zimbabwe is the best educated nation in the world, beating Britain, New Zealand, and Australia in literacy rates (95%). A juicy report recently revealed that 33% of British citizens are marginally literate! Fourthly, the basis of Zimbabwe's educational supremacy has its roots in Christian missionary education and what the English called the "public school model" of education.
I have just checked with my learned professor friends at Lander University. Zimbabwe students are regarded as legendary in their resolute and fierce attitude towards learning. Lander Journal, 2021 says that Zimbabwe student Learnmore Jeremiah is the recipient of the Thayer Award, "given to a student who holds the highest-grade point average upon graduation. Jeremiah finished his Lander career with a 4.00 GPA (perfect score) in chemistry."
Learnmore is in the footsteps of another Mufuka scholarship recipient and Lander graduate, Dr Brenda Kapingidze, PhD (chemistry) and now a cancer researcher at Duke University. Why bother to say what everybody knows.
Having said this, I found that the parents of Zimbabwe learners are way ahead of government thinking and practice and as such, private schools have mushroomed to fill this gap. In a two-square mile area in Hatfield, Harare, I found these many schools, illustrating the thirst for learning. There was Hatfield Primary and Hatfield Girls' High, these being the only two government schools. In one street there was a Presbyterian and a Roman Catholic school on opposite side s of the street. Less than half a mile away was another Baptist sponsored school. A half a mile away there were two schools less than five hundred yards from each. Within the Hatfield community there were many grandmothers running their own study groups for K-7. I counted as many as six such study groups.
It means that the needs of the parents are divergent, or that government does not have sufficient resources to meet the needs of a populace thirsty for education.
A dream school
I chose Hatfield Elite Academy, where as Patron, I was able to interview as many people as I wished. The foremost wish by parents and learners is to acquire a basic K-12 education that will allow them access to the international places which my Brother Chris Mutsvangwa and his wife Ms Monica had for their son, Chris, Junior.
These stalwart, principled and resolute cadres saw to it that their son had access to the most prestigious imperialist colleges in the Western World, York University in Canada. Admission for such a college requires a Cambridge Overseas Examination Advanced Certificate.
At Hatfield Elite Academy, we have a compromise position. Our learners have an opportunity to take both the Zimsec as well as the Cambridge Overseas Examination in their final year. I propose to teach English writing for three weeks in August 2023, God willing. I also propose to return the examination fee for any learner, who, having been taught by the master, disgraces us by failing his examination.
Parents intuitively seem not to give much credence to the hullabaloo of blackening our education (over-emphasis) on African past. Parents need a balance between patriotism-and love of fellowship — I am because you are, and modernity. It is modernity, the ability to read and operate in a global digital world that brings employment.
The imbalance, championed by politicians, is not unique. In my second life in Jamaica, the nationalists were gung-ho on West Indian nationality and language, rejuvenating the West Indian dialect. Behind the scenes, and we had New Year parties where clubs of "have beens to overseas" gathered around bonfires boasting of their student lives at the School of Oriental and African Studies (SOAS) and London School of Economics (LSE).
I got a job there because the Provost, Sir Roy Augier, was a fellow graduate of St Andrews University, Scotland.
Hatfield Elite Academy, can, in as far as is within our power, assure our learners the possibility of admission at Lander University in South Carolina or at Christian universities in Zimbabwe with whom we have kept friendly relations.
The point I am making is that it is more important to have saleable knowledge inside the child's head than to prove the child's blackness by spotting dreads and wearing gold rings on one's lips and cheeks. Our inspiration comes from the American educator Booker T. Washington. Surely, he said, by no possible judgement can Japanese be confused with Europeans; yet they are as modern as any race in the world.
It is a question of balance. Parents want us to prepare learners for the global world. Culture is for the enjoyment of personal fellowship.
It was a great honour for me to be invited to serve as Patron of Hatfield Elite Academy. We are in the business of creating academic giants on the world stage. We begin with creating super-kids at Hatfield Academy.
Professor Ken Mufuka is a Zimbabwean patriot. He has just completed a two month lecture tour of East and Southern Africa. He can be reached at [email protected]
Related Topics