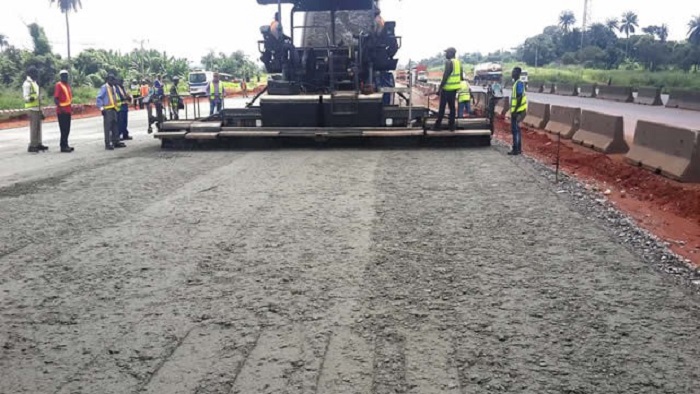 By Rodney Ndamba
While Covid-19 reconfigured many economies, rebound is starting to be experienced in some South East Asian countries.
Those that developed post Covid-19 economic recovery plans are becoming front runners for attracting foreign direct investment (FDI).
With the world sliding into a crisis in Ukraine (the Russia stand-off), the rebalancing Chinese economy, and economic nationalism, it will be a balancing act for many countries in Africa to economically recover.
While the impacts of the pandemic may appear to have been less severe compared to Europe, Asia and America, not many countries in Africa have pronounced economic recovery plans.
While the African Union is pushing for a "Green Economic Recovery", domestication of the strategy given its policy implementation legacy will be a defining factor.
According to fDI Intelligence (2022), Malaysia topped emerging south-east Asia destination for Greenfield FDI with projects worth US$24.3 billion in 2021 followed by Thailand, Indonesia and Vietnam.
But what can Zimbabwe learn from the South-east Asian countries? It is no secret that the economy of Zimbabwe needs urgent reconfiguration to attract genuine sustainable foreign direct investment.
As such, that this article share critical pointers.
Sustainable investment policy
Access to fresh capital will be critical for sustainable economic recovery for the nation.
If this will be accompanied by sound domestic sustainable investment policies, this can help create quality jobs, contribute to economic growth, competitiveness and sustainable development. It is vital for Zimbabwe to develop a well-pronounced national investment policy (NIP) under the Zimbabwe Investment and Development Agency (Zida) that guides both domestic and international investors on responsible business conduct, investor protection and investment opportunities.
Zimbabwe offers vast economic opportunities such that with a sustainable investment policy, the country can easily turn to be the Singapore or Switzerland of Africa.
The country has the natural and human capital.
Zimbabwe can learn great lessons from Vietnam which instituted economic reforms through the Doi Moi Policy in 1986 in pursuit of regional and global economic integration (Nguyen et al, 2012).
Since then, the policy was revised four times to increase rights of foreign investors, make the investment environment more favourable, and narrow the gap between foreign and domestic investors, (Nguyen et al, 2012).
Vietnam's progress was characterised by the introduction of Export Processing Zones (EPZ) and Industrial Zones (IZ) which attracted global giants like Coca Cola, Nike, Proctor and Gamble, and General Electric manufacturing plants not distribution centres (UNCTAD, 2008).
This was the same strategy by Lee Kuan Yew in building Singapore (Plate, 2013). According to World Bank (2022), Vietnam is expected to grow by 5.5% in 2022.
Financial systems
The country's monetary system has been in the spotlight for many years, impacting both domestic and foreign investors.
Bringing confidence will take reconfiguration of the governmentality of financial systems in Zimbabwe.
It is vital that our financial systems are prudently managed through better regulations, rules on reserves and controlling of over-mighty universal banks, (Arnold, 2012).
Contemporary economics acknowledges that how central banks are managed can affect a country's participation in international trade and finance (Tucker, 2008).
While the country has had its fair share of the currency crisis, it is inevitable that this could affect the ability to attract sustainable FDI.
A currency is an indicator of many issues that includes monetary policy, economic policy, fiscal systems, societal stability, industrialisation, economic productivity, political stability, speculative economics, economic model, strength of public institutions (to deal with corruption and illicit practices), economic governance, private sector competitiveness, capital market systems, economic competitiveness and economic strategy, (Tucker, 2008; Arnold, 2008; Katsioloudes, 2002; Levinson, 2009).
Currency stability is an economic indicator critical to investors.
Economic decentralisation
Currently, economic activities in Zimbabwe are largely concentrated in urban areas which now constrain cities like Harare as many space desired for companies to operate have been turned into residential stands and informal trading.
In recent years, there has been a rural to urban migration particularly among the youth seeking economic opportunities in which many end up in street vending and other informal activities.
As such, it is vital to mainstream rural economies into the main national economy by providing incentives to investors opting to locate in growth points, provided they meet a certain employment threshold of rural people.
The inability to find jobs has been contributing to increased cases of murder, alcohol abuse, drug abuse, prostitution and criminal activities.
Major conflicts in Africa have been associated with lack of economic opportunities for the marginalised and youths who end up being prone to political and ideological radicalisation as being seen in the conflicts in Northern Mozambique and the Sahel region.
While government has been driving the devolution agenda, this may need to be configured to economic devolution through incentives and infrastructure investment that attract investors and decentralise existing companies to decongest cities while growing growth points.
National infrastructure
While government is implementing the Emergence Road Rehabilitation Programme (ERRD) which is largely welcomed, critical infrastructure for attracting investors require an urgent attention.
For example, many cities struggle to provide water, electricity, sewage and waste management.
It may be difficult to convince investors to say that we have special economic zones in some town and cities that cannot provide water and electricity.
While there has been impressive work on the Harare-Beitbridge corridor which is going on, a lot is required in key corridors like Harare-Chirundu and Harare-Nyamapanda.
The chaotic nature and outlook of cities like Harare puts off investors despite a good impression being created by the upgrading of the international airport.
Corporate governance
When foreign investors come, they have two options to either invest in existing companies or set up new ones.
As such, the corporate governance culture of the private sector has implications on investors who may wish to invest in existing companies.
It is no secret that the private sector in Zimbabwe requires capital for retooling, infrastructure development, new machinery, technological advancement and markets access.
Evidence that countries with strong corporate governance practices tend to attract sustainable private sector investors.
Cases can be cited of South Africa, Mauritius, Rwanda and Botswana who continue to attract private sector investors.
While the country has the National Code on Corporate Governance of Zimbabwe (Zimcode), its uptake as a voluntary code remains low.
In this regard, it may be ideal to enact a separate law on corporate governance to give investor and society confidence on how companies are governed and controlled in Zimbabwe.
In conclusion, Zimbabwe has all it takes to be a successful nation in Africa.
However, this will not happen with government working alone.
The government and society must have an authentic shared vision for economic prosperity and success.
There is a saying that "no nation on this planet has succeeded without its people".
Christensen et al (2019) provides great lessons in their book, Prosperity Paradoxy: How innovations can lift nations out of poverty.
Lastly, reconfiguration of the economy will define the sustainable economic recovery post Covid-19.
Rodney Ndamba is the chief executive of the Institute for Sustainability Africa (INSAF), an independent think tank and research institute "advancing sustainability initiatives for Africa".
*These weekly articles are coordinated by Lovemore Kadenge, an independent consultant, past president of the Zimbabwe Economics Society and past president of the Chartered Governance and Accountancy Institute in Zimbabwe. Email: kadenge.zes@gmail.com and mobile No. +263 772 382 852
Related Topics