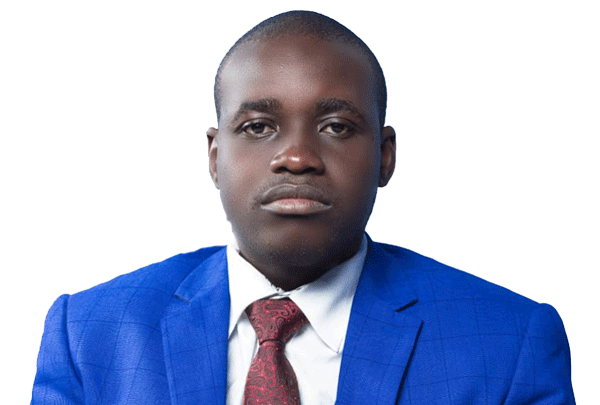 By Takemore Mazuruse
Chegutu born social entrepreneur Sylvester Chako is a man on a mission and believes his life story is not complete for as long he is not empowering others on his way to the top.
An unassuming businessman who is doing a lot to inspire his peers and new generation, Chako believes in a world of possibilities and has set himself a target to raise an enlightened crop of young doers that seize opportunities as they arise.
"We are blessed for others and nomatter how much sucess comes our way, we must aspire to uplift others as we pursue personal growth," Chako said.
"Being born and raised in Chegutu has got its own limitations but I believe in rising above limitations hence the strides that I am making as a social entrepreneur with each passing day.
"I was raised by my mother who was a market vendor as I grew up, but now she runs her own stable allocated  market.
"I attended Globe and Phoenix Primary School in Kwekwe and Chegutu High School.
"The shifts from Chegutu to Kwekwe were a necessary development as they prepared me for all life challenges."
An automotive engineer by profession, Chako believes he has a lot to contribute in the business sector but even more in the empowerment of progressive minds.
"After High School I enrolled at Mupfure Industrial Training Centre where I studied Automotive Engineering," he said.
"I then proceded to Shanduko to study discipleship and later worked there upon completion of my studies."
The passionate community builder has since ventured into business full-time and is the founder and MD of Sly Chako Investments through which he is contributing to growth of the economy and community development.
"I have grown an interest in entrepreneurship since I feel it is a field that  most young men shy away from," Chako said.
"Given my determination, passion, drive and ability to think innovativatively, I am confident that i am going to be the next big entrepreneur in Africa and the Globe following the likes of Aliko Dangote."
Sly Chako Investments specialises in food processing, automotive engineering, human capital development and commodity broking and is fast claiming its space in the corporate world.
"Growing up as a child in a less-privileged society I learnt that there is an opportunity in every misfortune," he said.
"I have seen my mother selling vegetables, tomatoes, clothes and kitchen utensils.  From that I learnt that you can make profit from selling anything hence my passion for entrepreneurship.
"My dream is to be a leading conglomerate offering global and competitory goods and services that heighten stakeholders esteem."
Through his business, Chako has bee able to give back to his community throughout mentoring and supporting community development initiatives and projects.
"My thrust is to make a difference in one way or the other," he said.
"I have been promoting Chegutu youths in arts and music among them Patra, Focus Music and the Zimbo Drama Group.
"Since I grew up less-privileged, my motivation is to create opportunities for the youths so that they fight poverty."
Chako is grateful to his wife for supporting his work and noble initiatives and called on entrepreneurs to be innovative to stay afloat.
"My wife has been very supportive since she is a growing entrepreneur herself," he said.
"My family is not well versed in the world of entrepreneurship but they support everything that brings me contentment.
"I believe in this Covid-19 era if business people can take advantage of the digital market, businesses will not totally collapse.
"Covid-19 has altered physical accessebility to businesses  but it has not changed the demand of commodities.
"I believe if business people can market their businesses digitally, profit can still be realised."
Chako also encouraged young people to nurture their dreams and push for excellence.
"It is easy to dream, but it is hard to implement," he said.
"Do not worry about failure and making mistakes, one day you will do it the right way.
"Just stay focused and pursue your dreams at all costs.
"It's a world of possibilities and remember through working together and supporting each other we make the world a better place."
Related Topics