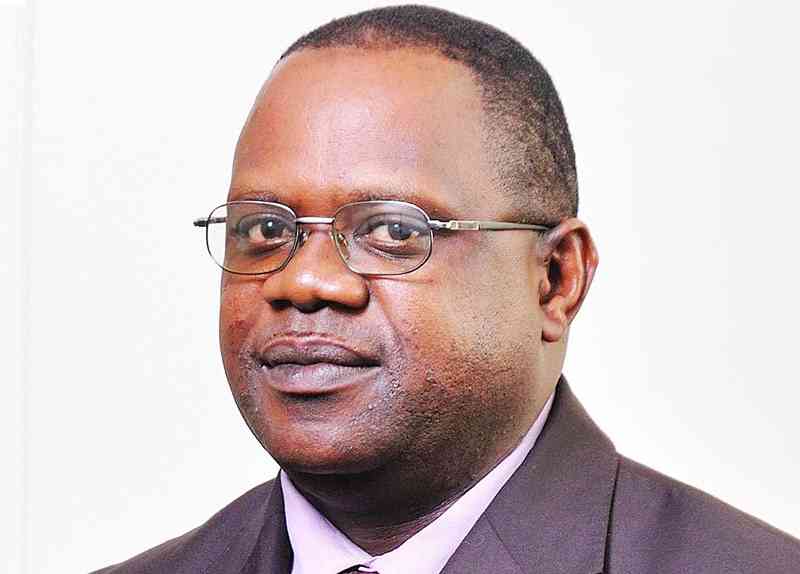 ONE of the most pernicious problems affecting Zimbabwe today is a huge external debt overhang owed to a legion of bilateral and multilateral creditors and lenders across the globe. Albeit, the true extent of the country's liabilities to external creditors is not fully known as some of it was negotiated and contracted below the radar of Parliament and other accountability institutions. Earlier in the year, IMF estimated that Zimbabwe's external debt was approximately US$19.5 billion and that the country remains in debt distress.
However, in direct contradistinction to the IMF estimates, the minister of Finance and Economic Development Mthuli Ncube told Parliament on July 28 2022 that Zimbabwe's external debt stands at US$13.5 billion. Not surprisingly, the government's figures have been hotly contested by debts experts and civil society organisations such as Transparency International Zimbabwe, Public Policy and Research Institute of Zimbabwe and Zimbabwe Coalition on Debt and Development who are adamant that Zimbabwe's sovereign debt is between US$23 billion and US$27 billion.
The repudiation of the official debt figures by critics and civil society is not without reason. As will be explained anon, the disputed size of the country's liabilities is a result of the opaque context under which public and publicly guaranteed debt is contracted by the government of Zimbabwe along with parastatals. Unfortunately, the existence of "hidden debt" also entails the possibility of "hidden default" both of which are likely to stall the prospects of debt relief which is urgently required for Zimbabwe to increase its bandwidth to various sources of global development finance.
Currently, the country does not have access to the various global financial windows owing to its failure to service its debts to global financial and economic institutions including the World Bank, the African Development Bank, and the European Investment Bank as well as the Paris Club bilateral creditors.
Opaque lending
Apparently, in the recent years the government of Zimbabwe has been pilling-up new debts from the emerging economies such as China and India (Chindia). In particular, China has become the largest bilateral creditor to Zimbabwe offering opaque loan deals. The size and characteristics of its lending boom have remained exceptionally opaque.
Figure 1 shows that Zimbabwe is in the top 50 global recipients of Chinese loans and in the top 10 in Africa. Official statistics indicate that since 1980, Zimbabwe has contracted loans from China amounting to approximately US$2.7 billion and this obviously excludes "hidden loans". Given Beijing's hidden lending practices, there is a high probability that the actual figure is far much higher. Unlike the traditional lenders and creditors who are bound by a range of multilateral international principles of accountability and transparency, China deploys its non-disclosure and confidentiality clauses in the loan agreements.
Today, the government of Zimbabwe is choking under mounting international debt and is much more indebted to China than it is willing to admit. And yet, it is difficult if not impossible for independent observers and researchers to find information on loans offered by Beijing to Harare as well as to the rest of the global South countries. It is an established fact that many of the Chinese loans to Zimbabwe are offered without parliamentary approval and in the worst cases without the existence of the loan being disclosed at all. This practice is in violation of the country's Public Financial Management Act (Chapter 22:19), Public Debt Management Act (Chapter 22:21), and State Loans and Guarantees Act (Chapter 22:13) among others. Nonetheless, the problem of "hidden debt" is not peculiar to Zimbabwe. As shown in Figure 2 below, the problem of is widespread on the African continent.
A number of African countries including Equatorial Guinea, Republic of Congo, and more recently Chad and Zambia have all witnessed a boom in "hidden debts" some of which were associated with Beijing's hidden lending practices. For the avoidance of any doubt, "hidden debt" refers to non-transparent lending and borrowing that is done in such a way that funds are unable to be tracked by accountability institutions including parliament, civil society, and the media, among others. In this context, neither the government nor lenders can be held accountable for their financial decisions.
Drivers of "hidden debt"
The "hidden debt" in Zimbabwe is catalysed by a number of primary drivers including official corruption and contingent liabilities associated with parastatals borrowing, Reserve Bank of Zimbabwe quasi-fiscal operations and shady public private partnerships.
However, the bulk of the "hidden" debt in Zimbabwe today consists of non-marketable loans such as resource-backed loans (RBLs), which are collateralised by natural resources and minerals such as diamonds, platinum, nickel and gold as well as tobacco and cotton. There are claims that Zimbabwe's collaterised loans amount to US$6.8 billion most of it being owed to the Chinese Eximbank but there is no record of these being approved by Parliament. As such, the executive has been mortgaging the country's natural resources in exchange of loans from China and other emerging economies without the knowledge of the stockholders - the citizens.
Debt relief is allergic to opacity
The danger with "hidden debt" and "hidden defaults" is that it discourages debt relief offerings from the creditors that are wary of debt holdouts. Successful debt negotiations demand that all creditors should have the same information and to have a shared understanding of the composition of government debt in order for them to earnestly participate in debt relief initiatives. As such, the government of Zimbabwe should ensure that all the "hidden debts" are disclosed ahead of the proposed High Level Debt Resolution Forum otherwise the country's debt strategy will be as good as blindfolded. It is, therefore, not unreasonable to surmise that Zimbabwe's prospect of comprehensive debt restructuring that is led by the president of the African Development Bank Dr Akinwumi Adesina is headed for a crush landing unless the government acts now. As such, the government is better advised to embrace the principles of debt transparency without which it is not possible that the much anticipated debt negotiations would yield any desired outcomes. Thus, going forward, government should carry out an inventory of the existing claims against Zimbabwe and validate them in order to agree on the set of contracts to be discussed in the event of debt negotiations.
Dr Moyo is the director of the Public Policy and Research Institute of Zimbabwe. He is also an expert in African Agency, Global Development Finance and Emerging Markets and Developing Economies. These weekly New Perspectives articles published in the Zimbabwe Independent are coordinated by Lovemore Kadenge, an independent consultant, past president of the Zimbabwe Economics Society and past president of the Chartered Governance & Accountancy Institute in Zimbabwe (CGI Zimbabwe). — kadenge.zes@gmail.com or mobile: +263 772 382 852.
Related Topics