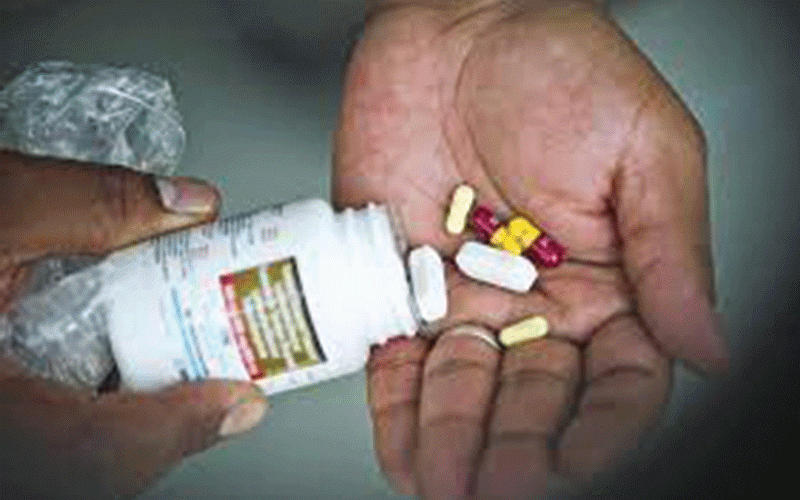 THE late 80s, into the 90s, were a torrid time for humanity following the advent of HIV/AIDS.
Talk of being positive to the virus was in hushed tones; until in 1989 when Auxillia Chimusoro came out in the open disclosing her status, shocking many Zimbabweans in the process.
Still, the struggle had just begun because disclosing one's status was as deadly as the virus itself.
There was a lot of discrimination and stigma surrounding the now declared pandemic.
News of testing positive to the virus was a big blow and many lost their lives out of the shock.
But for Lillian Butau (60), it was a bit different, in 1986, she tested positive to HIV and was quick to accept her fate, though she could not publicly disclose it then.
At first it was not easy for her after losing a baby whom she believes was also a victim of the virus.
While still grappling with the reality of living positively she lost her sight in 1991.
She thought that was the end of it all.
"I wondered, with the prevailing situation, the stigma of being HIV positive then also becoming blind, how was I to cope and pull through," she said.
It took support and unconditional love from her family for her to find footing and learn to manage the two conditions.
With time she got the hang of it.
"I refused to be a useless blind person and vowed to lead the sighted and register success in everything I did," said Butau.
Luck was on her side during this most trying time as HIV support groups such as the Zimbabwe National Network of People living with HIV (ZNNP+) and the National AIDS Council (NAC) who helped her to manage her condition as well as through financial support.
"I have travelled the world through HIV support programmes. I am also doing a number of projects to sustain a living. I will never let my disability distract me."
"I have taken all my children through school with proceeds from my small projects," said the mother of three and grandmother of two.
Butau's first husband died in 1999 and she found herself another love in 2006, but as fate would have it, she lost him just five years later in 2011.
She is now dedicated to HIV-related issues and is helping others affected by the pandemic.
She is into poultry projects as well as a number of other things including making mats and detergents.
So good is her handiwork that it is hard to believe she is blind.
She is as fit as a fiddle despite her status and condition.
She is a ray of hope, and unlike many who gave up after knowing their statuses, she has done a lot and has lived 36 years longer than she thought she would.
Butau is very conscious of her Anti-Retroviral Treatment regimen (ART) and has never faltered in taking her medication and is also very knowledgeable of her scheduled visits to the hospital for check-ups and collection of medicine.
"To be honest, I never knew I would live to see my children's children, but here I am today. I will never be ashamed of telling my story and I am never affected by what people think or say of me for being positive. It is that attitude that has seen me going to this day. If you look it me you may never know I am positive because I don't look like I am. I have managed to be on top of the situation and I am very cautious of my health now," she said.
Butau and her group mates have been recipients of training on income generating projects by ZNNP+ and NAC over the years.
While addressing journalists on the state of Harare province on HIV, ZNNp+ Harare provincial coordinator Abigail Nhapi said they have strengthened focus on support groups over a five-year strategic plan and more than 400 support groups consisting between 10 to 15 members are in action.
Efforts are being made to ensure that the country reaches the 95-95-95 target on ending HIV/Aids by 2030.
In 2014, the Joint United Nations Programme on HIV/Aids released a new report titled Fast Track: Ending the AIDS epidemic by 2030 outlining new targets to end the Aids epidemic by 2030 and prevent nearly 28 million new HIV infections and 21 million Aids-related deaths.
It stated that by 2020 90-90-90 for treatment: 90% of people living with HIV knowing their HIV status; 90% of people who know their status on treatment; and 90% of people on treatment with suppressed viral loads.
Zimbabwe has achieved the 2020 goal hence the new target of 95-95-95 which is translated to mean 95% of people living with HIV knowing their HIV status; 95% of people who know their status on treatment; and 95% of people on treatment with suppressed viral loads by 2030.
About 1,3 million people in the southern African country are HIV positive.
Related Topics