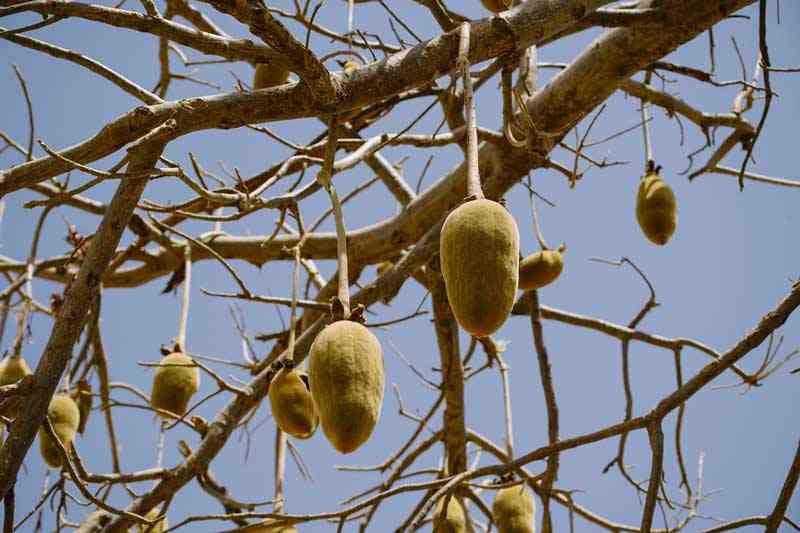 At one point, it was reported that communities in Binga were fighting for baobab tree roots with baboons as hunger stalked the area.
This was some six to eight years ago when the communities were not yet aware of how to add value to their baobab products.
Tree of life
Research on the nutritional composition of African baobab by the Food and Agriculture Organisation (FAO) and the World Agroforestry Centre (ICRAF) found that it is high in carbohydrates (energy), fibre, vitamin C, calcium, magnesium and potassium.
Over the years, the community has developed various products from the baobab, of course with the assistance of various non-governmental organisations.
One such is the Organic Farming Academy that has intrigued and electrified Binga with information, workshops and training on how best to live off what has been termed the "Tree of Life".
Whilst Zimbabwe boasts of a good cover of baobab, the woodlands have been converted into farming land, as many farmers are oblivious to its nutritional and economic value.
The tree is found in the drier parts of the country, affected by drought, which researcher Barbara Stadlmayr said, makes them even more valuable for those areas because the trees "produce even when staple crops fail and in this way bridge the hunger gap during times of food shortage."
The greatest news to the community is that they can now reproduce the tree, or better even make a plantation of it.
Uses
The fruit is being grounded into powder where it is used for various uses.
It can be used as meal to cook porridge and sadza. Others use it as a coffee.
More developed nations like Germany have gone further to produce various products especially oils and ornaments as they believe that the baobab tree has medicinal properties.
In fact, nearly every part of the highly regarded baobab is useful.
The wood is used for fuel and timber. Baobab is used for medicinal purposes as well. The fruit powder is believed to fight fevers and settle the stomach.
The powdery, tangy substance found inside the fruit shell is used to make a refreshing and nutritious drink, or added to sauces to create complexity in flavour and enhance the nutritional value.
The seeds can be roasted and ground for use in a drink, pounded to extract the oil within, fermented to use as a flavouring, roasted as a snack, or used to thicken soups.
The leaves are cooked fresh as a vegetable, made into a relish, or dried and crushed for later use in recipes during the dry season. The young tree sprouts can be eaten like asparagus.
The tree has been used to provide food, water, shelter and medicine to African people for millennia. Typically reaching a height of 25 metres, large baobab trees can grow up to 28 metres in girth and appear to be growing upside down.
The baobab tree bears large, heavy, white flowers that blossom in the late afternoon, falling within 24 hours.
The carrion stench of these flowers attracts fruit bats, which act as the main pollinator for the trees.
Found in dry, hot climates of sub-Saharan Africa, Baobab fruits are widely thought to store water in their stems.
Market
The Organic Farming Academy offers training in certification, such as organic (NOP and EU), FairTrade, and FairWild, as well as access and benefit-sharing, farming as a business and community development training.
Those that go through their rigorous training sessions will be exposed to export markets as they will be equipped with the skills to spot, and grade a baobab fruit that can fetch good money on the market.
Gwabanayi is a practising journalist and a farmer in his own right. — 0772 865 703 or [email protected]
Related Topics