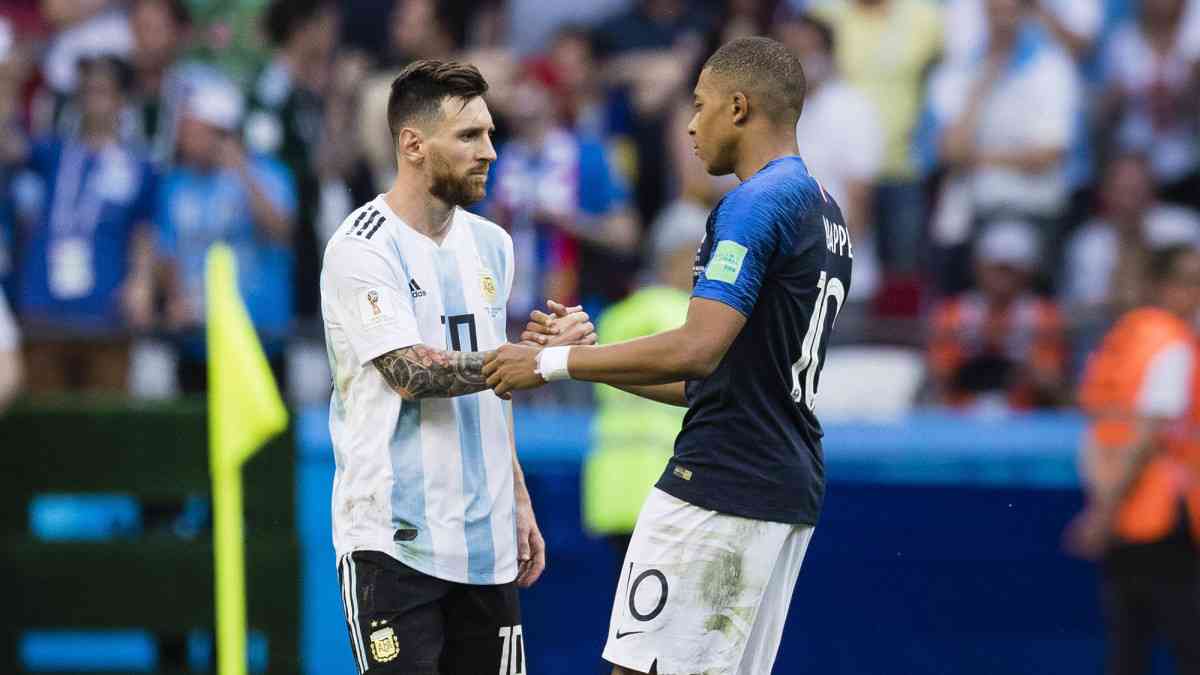 THE World Cup 2022 final was played on December 18 and gamblers put in a lot of cash hoping to make financial gains from the world's biggest sports event.
Technology has revolutionised sports betting in many ways. Gone are the days where bettors would visit a physical bookmaker to place their bets. This was often inconvenient.
There are land-based bookmakers in Zimbabwe's cities and towns but people now prefer the online approach through their mobile devices.
Africans follow European football and sports betting offers fans a different way to engage with their teams.
The online gambling industry has undergone tremendous growth over the past two decades. This growth is validated by the increasing number of online gaming casinos.
Latest statistics show that the African continent is playing a significant role in online gambling. This growth of online gambling is associated with younger population, economic dynamism, legal matters and importantly technological advancement.
The biggest driver of online gambling in Africa focuses mainly on sports betting on football games and online casinos.
Adam Sainz, a sports and betting expert at Africa Casino Hub says "there is no doubt about the love and passion of Africans for major football leagues, including English Premier League".
However, it cannot be said with certainty that the whole of Africa has experienced growth in online gambling.
There are some countries like Nigeria, Kenya, and South Africa which have thrived in online poker industry compared to the Democratic Republic of Congo.
The popularity of international leagues and online casino games has made it easy for players to find reputable online casino sites as well as trusted poker sites that offer quality gambling software and platforms. The truth is that Africa may see further growth in online gambling as more nations strive to legalise gambling.
Long before the word "online" existed, the casino sector was a source of relatively large amounts of revenue for governments.
Now that people have the option of gambling in the comfort of their homes, the increase in revenue flowing into the economy from the gambling sector caneven be more significant.
Whether you like table games, slots, or live poker, the online casino sector will have something available to suit your tastes. If you donot find what you are looking for in one casino, you can simply click to another site.
Of course, gambling comes with a lot of fun. Nothing is more thrilling than spending a few hours in front of the computer seeing if Lady Luck is on your side, testing your skills at card games, or trying your hand at the fruit machines.
An evening of betting can mean an unexpected windfall or perhaps a lousy hand. This, of course, contributes to your own personal home economy.
According to recent reports on the gambling sector, the industry has reported a growth of 5,9%, which equals aboutUS$565 billion globally.
This is one good industry that Zimbabweans should venture into as it seeks the economy. There is less risk involved in operating an online gaming system than running a physical establishment.
Set-up costs are lower since one does not need a large workforce or to pay rent for a huge casino location. Less financial burden means operators are not likely to go under.
Starting up a new enterprise, whether online or physical, means more job creation.
The online gambling industry in Zimbabwe is still in its infancy but signs point to an industry that can grow at a remarkable speed. This means more potential taxes, successful businesses and employees to contribute to Zimbabwe's economy.
Overall, online gambling's contribution to the world's economy is positive. The continent is home to some of the world's most developed and fastest-growing economies and online gaming is lucrative.
Unfortunately, or fortunately, South Africa is the only African country where online sports betting is legal. However, the industry is limited by government regulations. Online sports betting is allowed in South Africa, but only in relation to certain sports, such as football and rugby.
Zimbabwe and Africa need to start working on online gaming laws to regulate the sector.
Mutisi is the CEO of Hansole Investments (Pvt) Ltd and the current chairperson of Zimbabwe Information & Communication Technology, a division of Zimbabwe Institution of Engineers. — +263772278161 or e-mail [email protected]
Related Topics