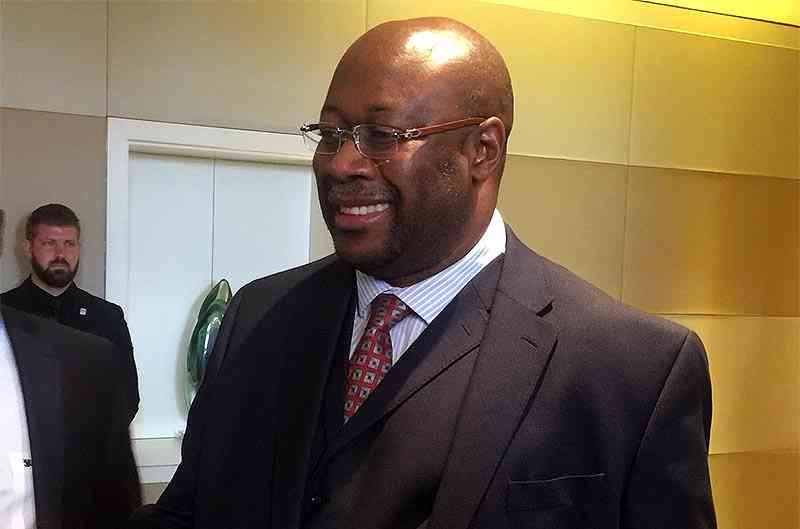 THE year 2022 recorded a high number of mining disputes, along with an unprecedented scramble for Zimbabwe's minerals continued this year.
The mining industry is regulated primarily through the Mines and Minerals Act of 1963, which is currently being relooked.
It is high time such reforms are undertaken.
The six decades-old law is outdated and no longer in sync with current developments and changes taking place in the sector.
This has led to a high number of disputes and even manipulation by investors.
Some foreign investors have pointed out the gaps, with some bragging publicly that there was nothing wrong with them taking advantage of the loopholes in the laws to get mining claims.
This year, the courts have been inundated with mining claims disputes, with some miners turning to the Office of the President and Cabinet for help.
Fights over gold and chrome mines dominated ownership disputes this year.
CNRG executive director Farai Maguwu told the Zimbabwe Independent that the opening up of the mining sector attracted the attention of politicians and security sector bosses, which makes regulation difficult.
"When the government opened up the mining sector, politicians and security sector bosses also took advantage and this made regulation of the sector difficult," he said.
"There are instances where politicians come into mining with two hats either as a politician or an investor.
"In some instances, they back certain investors. This has triggered a lot of fights in the mining sector. If you check, all cases of double allocation involve a politician or someone with political backing. This has resulted in chaos in the mining sector," Maguwu said.
One of the high profile cases involves Mines and Mining Development minister Winston Chitando, who is currently embroiled in a dispute with international investors over vast lithium claims in Mutoko, Mashonaland East.
Chitando through Barrington Resources is locked in a battle with foreign investors over Good Days.
There are concerns over how other investors were allocated the same claims acquitted in 2012 by Barrington Resources, a company Chitando declared to government as one of his assets.
Earlier this year, Chitando was also implicated in a mine ownership wrangle with businessman Yakub Ibrahim Mahomed.
He allegedly re-issued the claims under a special grant to Golden Reef Mining (Pvt) Ltd, in which he reportedly has interests.
Mohamed, who owns Anesu Gold (Pvt) Ltd, this year filed a High Court application seeking to interdict Chitando, then Ministry of Mines permanent secretary Onesimo Moyo, Golden Reef Mining, and Midlands provincial mining director Tariro Ndhlovu from allegedly grabbing the mining claims.
Zimbabwe Miners Federation (ZMF) chief executive Wellington Takavarasha recently commented on these disputes.
"To say there has been an increase is blowing it out of proportion. These disputes have always been there. Some disputes can take time depending on the nature of the problem or the person causing the dispute especially if the person has political muscle, " Takavarasha said.
Senior politicians and the Zimbabwe Republic Police (ZRP) in Mashonaland Central province were also implicated in a gold mine dispute. Several "illegal" miners have died at the mine.
In July 2021, Zawadi Mining (Pvt) Ltd owned by Asante Mayeka won a case against Revmark Mining Syndicate, Vavarirai Revesai, Anymore Makarichi, and Andrew Chaboka, who are accused of illegally invading and executing illegal mining operations in Mayeka's farm and mining claim.
There have been several attempts by the legislature to amend the legislation.
The biggest shortcoming of the Mines and Minerals Act of 1963 is that it lacks statutory measures and provisions which can prevent mineral revenue leakages, corruption and poor mining taxation and royalty system, according to experts.
The Act was crafted particularly targeting big mining conglomerates, which existed during the time. The empowerment drive of 2000 saw small players, who are mainly locals taking ownership of several mining claims.
In addition to the disputes, the year 2022 was also characterised by scrambling for minerals,particularly gold in Manicaland and Midlands provinces. Lithium is the mineral currently on high demand.
Recently there was a lithium rush in Mberengwa and the police had to intervene.
Related Topics