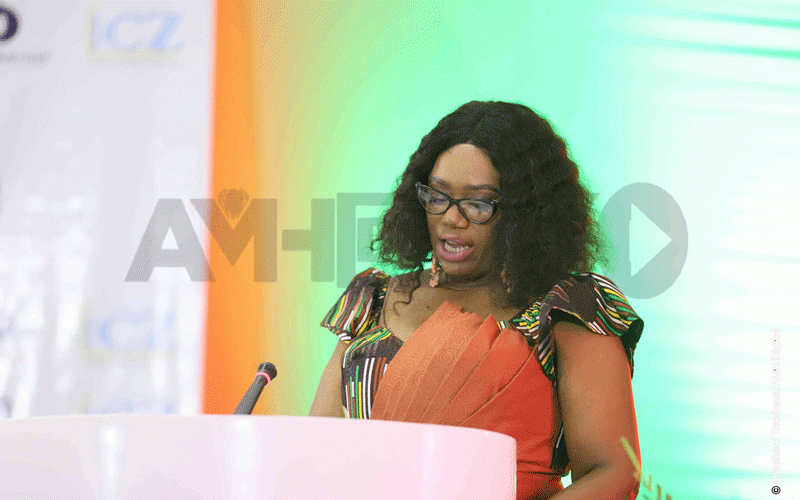 WITH Cyclone Freddy expected to strike the coast of Mozambique today, likely between Inhambane and Beira, at the stage of a strong tropical storm, Zimbabwe's disaster preparedness is once again under spotlight.
The United Nations humanitarian office has raised fears that the severe humanitarian situation in the region may escalate. Five other countries, including Zimbabwe, are vulnerable as Freddy appears set to tear across the Mozambique channel. Last year, scientists showed that climate change is worsening cyclones in southeast Africa, which is already a hotspot for tropical storms and cyclones. In the past year, the region suffered a significant battering from a number of cyclones and suffered major loss of life, property, displacement of large populations and costly damages to major infrastructure.
In Zimbabwe, the effects of climate change are being felt. With this reality and the possibility of meteorological disasters every year, disaster response and preparedness at all levels from community to national levels becomes an important requirement.
In March 2019, Cyclone Idai struck Zimbabwe, affecting more than 270 000 people. The storm and subsequent flooding and landslides left nearly 350 people dead and many others missing. Chimanimani and Chipinge districts were the hardest hit. Seven other districts in Manicaland, Masvingo and Mashonland East provinces were also affected.
Almost four years on, survivors of Cyclone Idai still live in a camp and are waiting to be relocated. Scores of children were orphaned, while female survivors faced gender-based violence.
Response approaches in Zimbabwe have been more reactive than proactive. As Idai swept through Manicaland province, leaving a trail of destruction on infrastructure and the environment, the world watched through footage shared on social media as parts of southern Africa, including Mozambique and Malawi succumbed to the storm.
With Freddy beckoning and likely to hit Zimbabwe on Saturday, how prepared is Zimbabwe in dealing with the disaster if it hits?
Are we going to watch in horror as we did when Idai ravaged the eastern parts of the country?
The cyclone, which was first spotted and named by a monitoring centre in Melbourne, on February 6, has crossed the entire southern Indian Ocean.
Meteo France states that Freddy will begin to gradually intensify again before landing on the coast of Mozambique, bringing potentially destructive winds and heavy rains of between 100 mm/24h and 200/mm.
After the landfall, the tropical weather system is expected to weaken as it moves inland, but could still bring significant amounts of rain that can lead to flooding in Mozambique and Zimbabwe, according Meteo France.
Both Mozambique and Madagascar put in place preparatory measures before the cyclone hit. In Madagascar, more than 7 000 people were moved to shelters and schools were closed.
The Madagascar's National Office for Risk and Disaster Management prepared food rations and mapped distribution for regions that were expected to be affected by the cyclone.
Mozambique has established 15 shelters in Sofala province as it prepares to accommodate thousands of potential victims. The cyclone is expected to affect at least 70 000 people in Inhambane, Sofala and Zambezia provinces.
However, in Zimbabwe, the authorities remain at risk of being caught unprepared by natural disasters because of its weak disaster preparedness, with its management systems skewed more towards responding to, rather prevention.
In the past, authorities have on most occasions only moved in to rescue situations often a little too late.
Currently, Treasury has not disbursed the US$103 million requested by the Civil Protection Unit specifically for its meteorological disaster mitigation strategy based on weather forecasts. The money has been coming in dribs and drabs.
It has also paid the Zimbabwe National Army for fuel for rescue operations. With hours to go before Zimbabwe experiences the impact of Freddy, there have not yet started evacuating people in high-risk areas.
The government needs to be more proactive and come up with preventive measures that mitigate the impact of disasters on people to avoid further loss of lives.
Related Topics