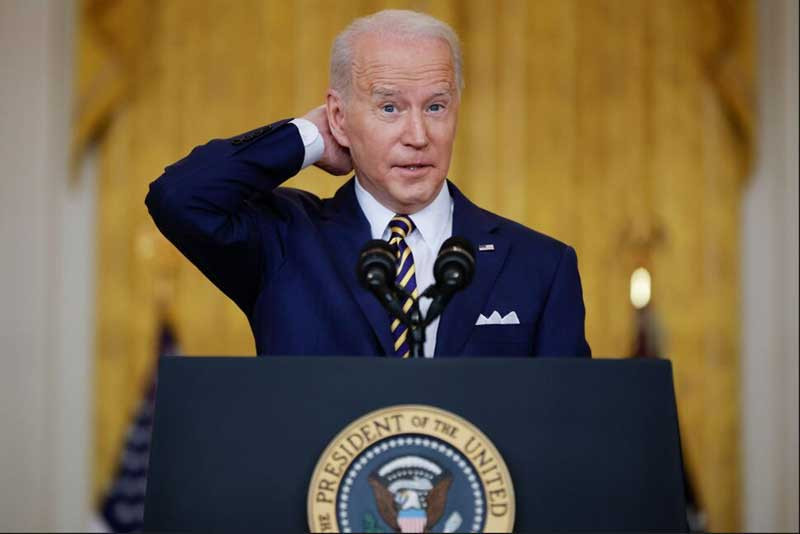 THIS week, the United States extended by another year sanctions on Zimbabwe imposed 20 years ago.
Washington is still concerned that several issues that brought sanctions on Zimbabwe have remained, as shown in a statement released on Wednesday.
It is worrying that actions and policies being pursued by President Emmerson Mnangagwa's administration have contributed to the breakdown of rule of law in the country.
Mnangagwa promised to carry out a cocktail of reforms when he assumed power in 2017. But until today, there seems to be little or no political will to address scourges like corruption.
However, I strongly believe that continuing with the sanctions on Zimbabwe's elites — as the US is doing — is just a waste of time.
Despite the sanctions being "targeted", it is the economy and ordinary people who are suffering.
This is why around Africa, there has been a drumbeat of calls to remove them and save millions of people.
Along with fair-minded Western thinkers and politicians, African leaders know that sanctions have had debilitating effects on the poor majority.
These are people who cannot build defences to deal with issues like a collapsing health care and sanitation delivery system.
With their full rights to travel to the US and other Western capitals, millions of Zimbabweans cannot afford expensive medical treatment offered there. But the elite are still able to send their families there for high-class medical care.
Those who have been denied the right to travel by sanctions, have the financial wherewithal to hire advanced medical teams to fly in and out of Harare.
In any case, by tightening the screws, the US government is giving Zimbabwe's rulers an excuse to make things even more difficult for the downtrodden.
It has been proven worldwide that when governments are pushed to the corner, they respond by enacting more repressive laws and policies to defend their turf.
In Zimbabwe, for instance, the emergency of a range of taxes, penalties and fees to take money from corporates and individuals is one example.
The elites still send their children to the best universities in the US, the United Kingdom and Australia.
These are some of the countries that have been at the forefront of condemning the actions of Harare's extravagant administration.
Apart from causing havoc on the poor, this international embargo has hit business and the economy hard.
Take the penalties that have been slapped on banks like Standard Charted Bank Plc, and some local financial institutions by the US for helping Zimbabwe transfer funds globally, for instance.
The penalties have also led to the loss of correspondent banking relationships with over 80 foreign banks.
What has happened is that crucial funding windows have had to be closed because it is difficult to transact with the country.
These worries were shared as recent as 2022, when the Zimbabwe National Chamber of Commerce (ZNCC) said life for industries was getting difficult.
"Businesses in Zimbabwe are so isolated to the extent that it is very difficult to do business with foreigners on credit (because) of the high-country risk of Zimbabwe coupled with the very knowledge that Zimbabwe is not getting support from the Bretton Woods institutions," Christopher Mugaga, chief executive officer at ZNCC said.
The Confederation of Zimbabwe Industries has also indicated that the effects of slapping many key state firms with sanctions have had serious implications on the economy.
Confederation of Zimbabwe Retailers president Denford Mutashu has also called for the removal of sanctions, saying they have damaged Zimbabwe's economy.
"They should be removed unconditionally and leave Zimbabwe to chart its own destiny as a people, with an array of skills and capabilities, to self-rule," Mutashu noted.
Having said this, I think it is now the right time for both sides to open avenues for re-engagement.
Re-engagement will immediately bring the protagonists to the table, and thrash out issues and agree on a solution.
For the sake of millions of ordinary Zimbabweans, instead of extending sanctions that have been proven to be ineffective, it is time for re-engagement.
Related Topics