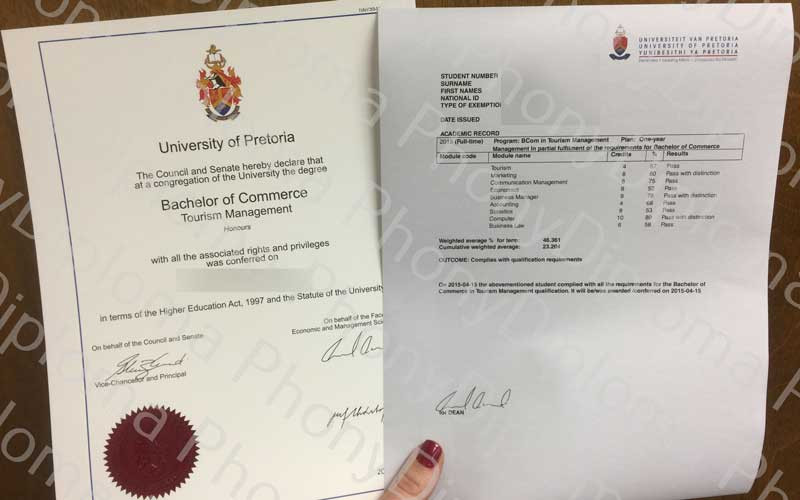 IN Zimbabwe, there has been a growing distasteful trend of people who have forged their qualifications, especially certificates, diplomas, bachelors, masters and doctorate degrees.
With an unemployment rate of 94%, more and more Zimbabweans are doing anything to get employment in this aggressively competitive job market. Sadly, our countrymen and women resort to "cooking" their qualifications in order to put themselves forward in the best possible light.
Some would say that fraudulent qualifications are the product of unemployment or the fear thereof. However, these very individuals who commit such frauds are in positions of authority in both government and the private sector.
In Zimbabwe, a degree, no matter how it was obtained, is seen as a ticket to the good life, especially in and out of the country, were the majority of citizens do not have basic education.
Just by googling fake diplomas and degrees, there are plenty of websites that offer diplomas and degrees for sale. Very well reproduced diploma and degree certificates are now easily obtainable at the click of a button. An individual can obtain a degree for an average of US$250 online without spending a day in the lecture room. Some Zimbabwean professionals are turning to these fake degrees for "life experience degrees".
In 2021, 85 fake UK university websites were shut down over five years as part of a national government crackdown on degree fraud, according to Jisc, the technology and IT agency for British higher education.
Among the fake universities shut was Newcastle Business College, which claimed to take thousands of British students on to its campus every year, yet had no physical premises in the UK and a telephone number that went only to voicemail.
An investigation showed it was offering fake MBA and DBA qualifications out of the Middle East. Because of the global perception that the United States (US) and the United Kingdom (UK) offer the best education, most fake degrees offered are for the US and the UK institutions.
South Africa academic institutions and South African Qualifications Authority (SAQA) have partnered with other international Qualification Verification Services (QVS) and this process exposed a number of cases of high profile individuals in government, business and parastatal organisations, who have blatantly falsified qualifications.
According to News24.com, these include:
City of Johannesburg's Roads Agency CEO, Tshepo Mahanuke allegedly provided the city with fake academic qualifications.
Former ANC spokesperson Carl Niehaus was forced to step down in 2009 after it was revealed that he had left a broad trail of financial mismanagement, racking up R4,5 million (US$247 236) in debt, and lied about having a master's degree and a doctorate in theology from the University of Utrecht.
South Africa's ambassador to Japan, Mohau Pheko, claimed she received her PhD degree from the American La Salle University in 2000.
Johnny Molefe, who had been newly appointed to the position of Vice Chancellor of Tshwane University of Technology, was found to have a highly questionable doctorate from a shady "university" in the Caribbean.
Pallo Jordan, ANC MP and struggle stalwart, claimed to have obtained his doctorate from the London School of Economics (LSE). However, upon enquiry, LSE denied having any records of Jordan studying there.
Former minister of co-operative governance and traditional affairs, Sicelo Shiceka, lied about having a master's degree in political economy from the University of the Free State and this qualification was listed in his official curriculum vitae on the department's website.
SABC chief operating officer (COO) Hlaudi Motsoeneng was found guilty of lying about having a matric certificate by public protector Thuli Madonsela. Motsoeneng claimed that he had matriculated from Metsimantsho High School in QwaQwa in 1995.
Former South Africa National Roads Agency SOC Limited (SANRAL) board chairwoman, Tembakazi Mnyaka, stated on her CV that she received a master's degree in town planning from the University of KwaZulu-Natal, but this was found to be not true.
Former SABC board chairwoman Ellen Tshabalala lied about having a BComm degree and a postgraduate diploma in labour relations. UNISA confirmed that she does not hold either the BComm or postgraduate degree she claimed to have on her CV.
South African Airways chairwoman Dudu Myeni claimed she had a BA in Administration from the University of Zululand when she was appointed in 2009.
Businessman Nico Bezuidenhout, who was appointed to the Mango board in 2006, rose to the position of Mango CEO and became the acting South African Airways CEO – all without a degree. Bezuidenhout misled the public into believing that he held a BCom degree in transport economics and industrial psychology, as well as an MBA degree. Bezuidenhout actually dropped out of two universities, the Rand Afrikaans University (now University of Johannesburg) and UNISA, before completing his degree.
Verifying diploma and degree qualifications are an important part of the recruitment process for employers of graduates, and for Higher Education providers recruiting first degree graduates onto postgraduate courses and research programmes. The production of fraudulent documents, or fake degrees and diplomas, has been going on in Zimbabwe, but it is only in the last 20 years that educational fraud or 'fake qualifications' have really become a worldwide problem.
This type of fraud is becoming more sophisticated, with credible websites and verification services often modelled on their authentic counterparts, including the direct lifting of content and sections of material from genuine university websites.
In Zimbabwe, we have the Institute of Chartered Accountants of Zimbabwe, Zimbabwe Institution of Engineers, Engineering Council of Zimbabwe, Institute of Chartered Accountants of Zimbabwe, just to name a few that have structures in place that can be used to verify the qualifications of locals.
The UK government has introduced the Higher Education Degree Datacheck (HEDD). HEDD is the UK Higher Education's official service for candidate verification and university authentication.
It was launched in 2011 with funding from the Higher Education Funding Council for England. It provides enquirers with the ability to verify a candidate's academic credentials or authenticate a university or college in the UK.
Qualification Verification Services (QVS) are there to protect UK universities, employers and graduates from diploma and degree fraud.
The European Union (EU) has developed a Qualifications Framework for lifelong learning (EQF) whose aim is to improve the transparency, comparability and portability of people's qualifications.
They aim to build a centralised system that any employer, education institution or stakeholder can visit to check and verify qualifications of those educated in Europe.
With the advancement of technology, through the United Nations, there is now a need to stop diploma and degree fraud by having an international centralised system where diploma and degree qualifications can be verified easily.
Mutisi is the CEO of Hansole Investments (Pvt) Ltd. He is the current chairperson of Zimbabwe Information & Communication Technology, a division of Zimbabwe Institution of Engineers.
Related Topics