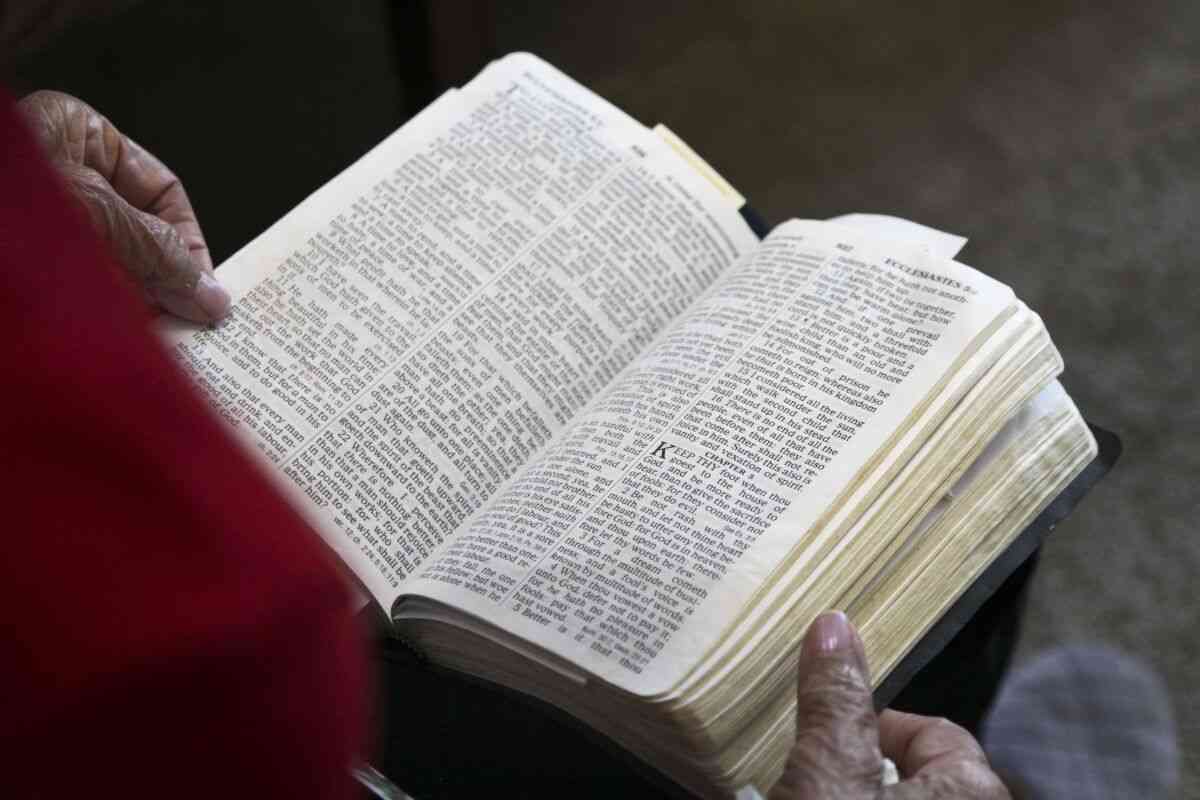 The Bible relates how those that are pure in heart have access to see God.
The Bible, speaking about the heart of man, says it is very deceitful.
But the reason Jesus came was to give man a new heart by replacing the stony heart with that which is fleshy.
So, because of Christ's works on the cross, men's heart was replaced and he was given a heart that has the capacity to see God.
The purpose of Christ's death was to reconcile men back to God and mend a relationship that had been torn because of sin and its nature.
God so loved the world that he gave us his son to take the place that we were supposed to take and this act not only changed our nature but it also translated us into a new position.
Many believers have yet to experience the joy and the fulfilment that comes with this new position because they have not been awaked to the reality that there was a transformation that happened that day, they chose to accept the call to salvation made through the death of Jesus.
Christianity is not a religion but a way of life.
Books of the world can not fully describe who God is and though some angels have never seen him yet the bible says we have access to see him.
Many people try to question the existence of God but God is visible in all that he has created which is around us .
Your very breath proves his existence. Men were drawn away from God because of sin, but God when he created, man his intention was for fellowship and to give them authority to govern a region, he had created just for them.
But man because of disobedience fell short.
But God in his Love chose not to give up on us.
Jesus suffered so that through his suffering and death, he could pay the price and ransom for our lives and salvation.
This reconciliation was for a people who did not deserve it but became qualified by grace.
The aim of Jesus Christ is not to reform the manners of society, but to change the hearts of sinners like you and me.
What causes man and society to be so broken is the heart so the purpose why Jesus came was that our hearts can be changed from being stony to becoming fleshly.
At times when you look into the world you see the coldness of men's hearts through some of the evil and inhuman acts man performs.
God seeing this gave a solution to change the hearts of man and replace the cold stony heart with that which carries life and can be touched with his emotions and love.
The solution to the attitudes of man is just a change of heart which comes by accepting the sacrifice done for them through Christ Jesus.
Many are yet to make this decision but there is still time and room for you to take this step and it takes a few simple steps believing that Jesus came to save you and deliver you from sin and its nature and then confessing it over your life.
Just that step has the capacity to change the nature of your heart.
But it's not enough you also have to find place to help you discover what has happened just now and what is demanded for this new life
God Bless You.
Humphrey Mtandwa is an anointed minister of the gospel and teacher of the Word based in South Africa. He has written several books including The Enoch Generation, Truthfulness and Theophany. He blogs at mtandwa.blogspot.com and can be contacted via e-mail or WhatsApp on +27 610286350.
Related Topics