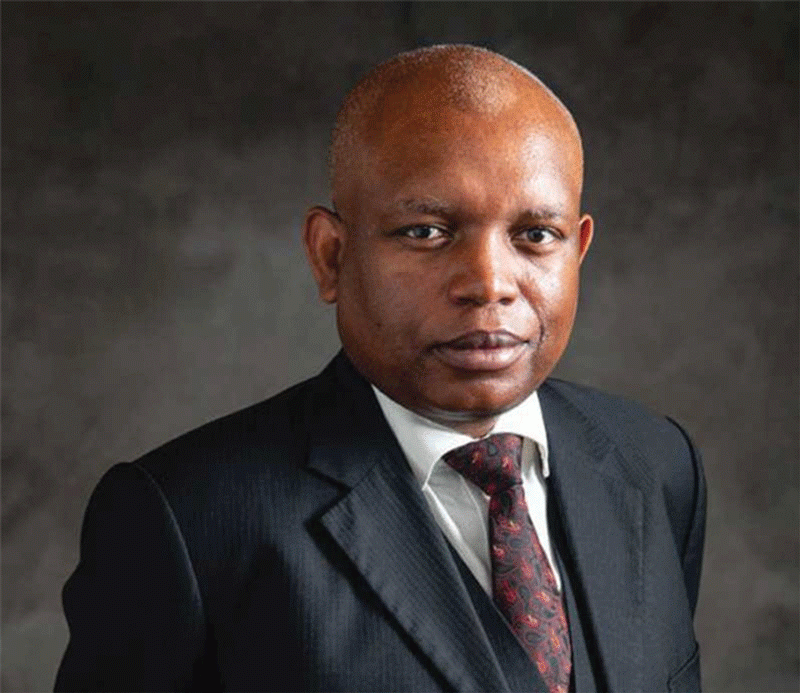 The Sports and Recreation Commission has challenged Zifa to come up with a new constitution by March 31 this year as a step towards new elections following recommendations by a Zifa Restructuring Committee (ZRC) which produced a damning report on the state of the game in the country.
The Blessing Rugare-chaired ZRC that had Tommy Sithole, Charles Sibanda, Desmund Ali and Joel Gombera was established following the dismissal of some Zifa board members, including president Felton Kamambo, Philemon Machana and Bryton Malandule over alleged misappropriation of Fifa funds.
As a result, Zimbabwe was last year banned by Fifa over government interference in football matters.
The ZRC produced a report for the SRC which was presented to the interim Zifa executive committee led by Gift Banda before it was shared with the media yesterday.
From the report, the SRC noted that ZRC established that the root cause of Zifa's problems emanated from its constitution.
"It is readily discernable that from the committee's recommendations that the root cause of Zifa's problems is a deeply flawed and outdated constitution whose details are unknown to the greater numbers of its members," an SRC statement read in part.
"The Zifa constitution because of its flawed nature allows for the eventual election of persons equally flawed in character and integrity and lacking basic management skills. These persons are incapable of separating the affairs of Zifa from their personal needs and ambitions, financial and otherwise. It is for this reason that any previous attempts at reform within Zifa became highly charged and personalised affairs with incumbent office holders thinking themselves attacked as individuals rather that the organisation itself or the office held within Zifa. Zifa was being run as a fiefdom. This lack of constitutionalism within Zifa is precisely why football in the country can be held to ransom by a handful of misguided, selfish and criminal individuals."
The SRC said Zifa needed a new constitution that could weed out individuals without football interests at heart.
The new constitution would deal with semi-literate councillors some of whom have been in the Zifa assembly for decades.
"During hearings, it became apparent that some Zifa stakeholders including so-called councillors of Zifa had never seen a copy of the association's constitution. These same councilors occupied office without limit of tenure. Some appeared to be semi-literate. The general view was that the Zifa congress simply rubberstamps the decisions of the executive committee on football matters as long as they were transported to the bright lights of the city, fed and lodged in comfortable accommodation — with all its temptations — and paid per diems, they were happy to cast their vote in favour of their blessers," the report read.
The ZRC also expressed misgivings over Members of Parliament holding positions in sports organisations.
"Strong sentiment was expressed in regard to banning holders of national office such as Members of Parliament, from holding office within structures of Zifa."
SRC chairperson Gerald Mlotshwa, who read the statement on behalf of the board at a media conference yesterday, added that MPs should be banned from holding any office in all national sports organisations.
ZRC also noted that the Zifa executive committee (Exco) was not accountable to the congress as should be the case. Exco members were said to have been providing cash rewards to councillors as a way to entrench themselves.
It was established that there was no junior development programme, with the funds being provided by Fifa specifically for development being diverted to other uses.
Women football was also suffering, especially due to lack of adequate representation in key positions.
Following its findings, the ZRC recommended a new constitution that demands a minimum threshold of educational qualifications for one to become an executive committee member while for councillors there should be "acceptable literacy skills."
It also recommended that government should fund the activities of the national teams so that developmental funds are used for intended purposes.
Mlotshwa said he believed that Fifa was in support of the SRC and that the world football governing body will endorse the programme despite its refusal to recognise the current interim board and its actions.
Fifa has maintained the ban on Zimbabwe and insisted that Kamambo and his board be reinstated first.
Related Topics