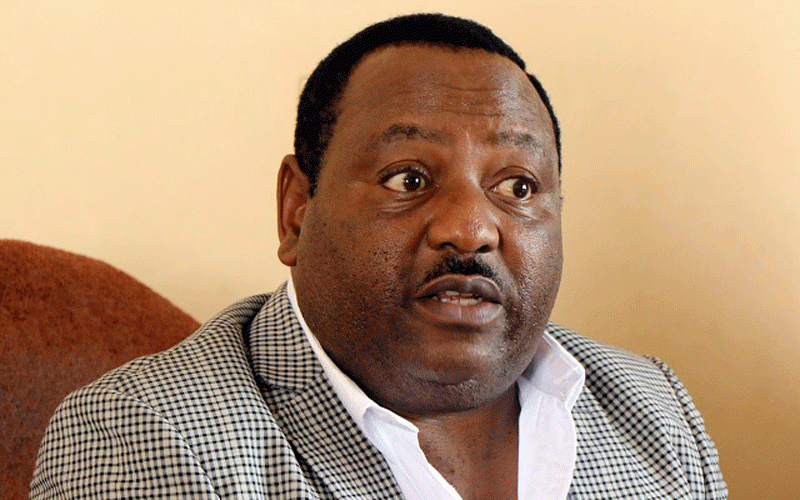 FORMER Zifa vice-president Omega Sibanda has urged the Sports and Recreation Commission (SRC) to lift the Zifa suspension which he says is the only way Zimbabwe will be reinstated back into the Fifa football family.
The SRC led by Gerald Mlotshwa is insisting on reforming the association before the country could be allowed back into international football.
A Zifa Restructuring Committee (ZRC) set up by the SRC, against Fifa's advice, following the dismissal of a legitimate Zifa board led by Felton Kamambo, has produced a report with a raft of recommendations that include establishing a new Zifa constitution which should be ready by March 31.
In the new constitution, the committee recommended a minimum threshold of educational qualifications for one to become a Zifa executive member while for councillors there should be "acceptable literacy skills."
The Blessing Rugara chaired committee noted that the root cause of Zifa's problems emanated from its constitution, before ripping into the Zifa councillors most of whom they said were semi-literate.
However, this has not gone down well with Sibanda who was Zifa vice-president from 2014 to 2018.
He has dismissed the report as hollow, and "a waste of time and public funds," since it doesn't have the backing of Fifa who are the owners of football.
"All what they are saying in that report is offside," Sibanda said. "That is all fallacy, it's a nullity what they are doing.
"The restructuring committee took one year, one month to provide their report and that report is busy attacking people. We can't have a report which is so arrogant in terms of wording. They are saying football people are semi-literate who rubber-stamp decisions as long as they are transported to the bright lights of the city. That is not a report. A report should have a reference. If they are saying the Zifa constitution is flawed, they should give a reference and put proposals on where it should be corrected. But they are busy attacking people and incriminating people on things which they did not do.
"For your own information, football is run by educated people. We have engineers, advocates and well trained businesspeople in football and so for someone to then come up with such a report discrediting the integrity of all people running football is being mischievous. Come up with an objective report which will assist people in future. Zifa has a strategic plan. The committee should have gone through it and to understand football but they decided to ignore it. They tried to invent something that was already invented long back."
The Vungu constituency legislator who has been in football for over a decade, said it is highly unlikely that Fifa will accept the new Zifa constitution.
"SRC says the Zifa constitution has to be aligned . . . aligned to what? The owners of the franchise (Fifa) are happy with it. Remember this constitution is registered with Fifa and the SRC as per law requirements, so if it's registered with them, what do they want to align on a document which they don't own. For a football association to come up with a constitution that Zifa has, they borrow things from the Fifa constitution. All those things in the Zifa constitution, you will find them in the Fifa constitution but obviously as a country we pick things which match our terrain.
"All what you are seeing happening here is child's play. If SRC understand their job well, they would know that they are offside. Theirs is an oversight role. They are a conduit between football and our government. They take what the football world says to the government and give requests. Zifa is owned by Fifa 100%, so who is SRC to come and do a forensic on something that they did not put up? Who are they to set a restructuring committee on a project which they don't own. What we see at the moment in Zimbabwe are two parallel structures i.e localised football headed by Gift Banda (Zifa interim president) and Mlotshwa, then the other structure which is recognised by Fifa, headed by Kamambo, Patrick Motsepe (Caf president) and Gianni Infantino (Fifa president). The localised football Fifa does not stop it from playing, they will play their league but desist from using Fifa emblems, you have no right to do that. That is why Caf wrote a letter to Banda to say hands off our money and equipment. SRC cannot say we are doing it our way then on the other side they want to encroach and say we are talking to Fifa. What do you want from Fifa?"
Mlotshwa claims all he is doing has the full blessing of Fifa although no evidence has been provided to prove that.
The SRC has also instituted a forensic audit on Zifa books which "unearthed" financial misappropriation of Fifa funds.
The audit by BDO says Zifa could have been prejudiced of over US$600 000 when Kamambo and his executive allegedly used a Fifa grant to procure "substandard" football equipment at inflated prices.
Surprisingly, the association's interim board led by Banda has started distributing the equipment to its affiliates.
"The wrongly set up forensic committee came up with an incriminating report which says people stole. But what happens after a forensic expert gives such a report? People should be arrested if there are criminal things. But what does the executive do? They take the same equipment which was said to be substandard and overpriced, and start using it. That is evidence which they have destroyed. People must be seen to be serious," Sibanda said.
Fifa is yet to endorse the BDO forensic audit.
With the world football governing body reluctant to endorse SRC's reform gospel and lift the suspension on Zifa, Sibanda is in the meantime urging the Premier Soccer League clubs to abandon the national league competition until the country is reinstated back into international football.
"Clubs are simply wasting their money by participating in a league which is not recognised by Caf and Fifa. Our current league is simply a social boozers league. Imagine Dynamos travelling all the way to Hwange and Kariba to play social football. While we are waiting for Fifa to lift the suspension, we would rather have provincial leagues just to keep players fit. Some people are saying Kamambo and his executive should resign, but even if they resign today, the suspension will still remain. Even if they all die today, the suspension remains there so the only way is for SRC to lift the suspension and we move forward because everything else they are doing is just a waste of time and public funds."
Related Topics