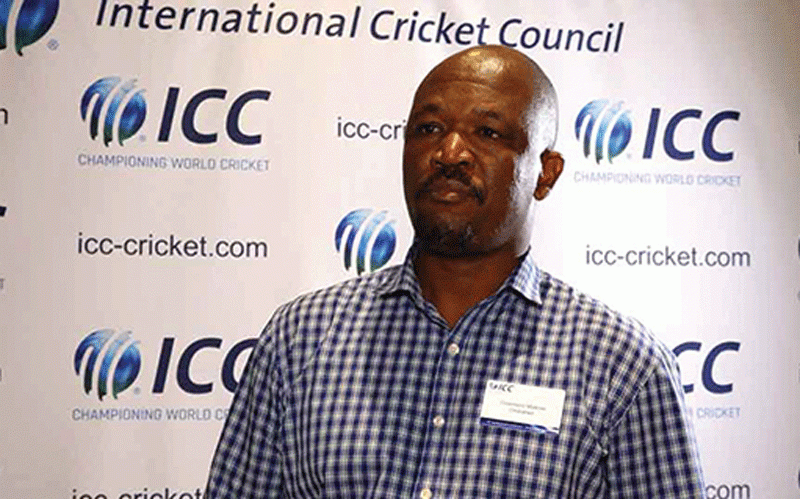 Zimbabwe has become the second International Cricket Council (ICC) member to introduce a global 10 over cricket competition following the launch of the Zim Afro T10 event in Harare yesterday.
The event, which is scheduled for August this year will feature six privately owned franchises.
Zim Cyber City is partnering Zimbabwe Cricket (ZC) in this historic event which is expected to change the face of the sport in Zimbabwe while marketing the country as a tourist destination.
ZC managing director Givemore Makoni was pleased with the new development of the sport in Zimbabwe.
"The domestic T10 event that we had last year was a miniature version of what we are trying to do. Now the big thing is here," he said.
"Those who follow cricket will realize that there are a lot of leagues mushrooming around the world. As we speak there is the IPL in India, The Hundred in England and the Big Bash in Australia. In this format there is the Sri Lanka T10 and the Abu Dhabi T10. I have been lucky to witness it's final (Abu Dhabi T10) and I can tell you it's something big which is coming to our country.
"We as Zimbabwe Cricket approached Mulk Holdings to try and set up a T10 format here. It's an exciting format, just 90 minutes long like a football match and keeps fans on the edge and I am sure with the number of crowds around Zimbabwe, it is something we can look forward to.
"It will bring in stars from all over the world and people you are used to watching on TV will be in our country," Makoni added.
Global T10 Sports and Zim Cyber City founder and chairperson Nawab Shaji Ul Mulk spoke about the importance of having the T10 tournament in Zimbabwe.
"T10 cricket being a new concept and to be adopted and played in a full member country like Zimbabwe is extremely important for us. Since it's a Zim-Afro Cup so it's more of the whole African region. So we will have to hold the competition in different African countries.
"We are actually planning to have 24 games in 12 days so the weekends will have three games and the week days will have two games," he said.
Six privately owned franchises are expected to compete in the competition which will be played at Harare Sports Club in Harare beginning mid-August.
The event will be sponsored to the tune of US300 000 in its inaugural season.
Only 70 international players chosen though a draft of over 500 players will take part in the event while a quota for local players will also be introduced.
Zim Cyber City CEO Tendayi Hlupo-Mamvura was part of the launch.
Related Topics