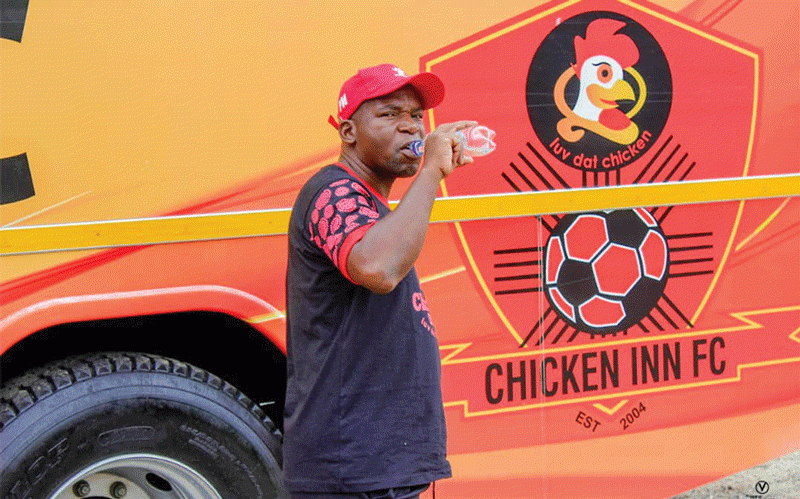 Chicken Inn FC coach Prince Matore is worried about the lack of precision in his team as they face red-hot Herentals at Luveve Stadium in tomorrow's Castle Lager Premier Soccer League week eight clash.
The GameCocks have gone for five matches without a win, but they have not suffered defeat. Their only victory of the season came on March 25 when they beat Tonderayi Ndiraya's Simba Bhora at Luveve Stadium.
Matore admits that his team lacks precision and that was something he has been looking to correct.
"I think the precision, the finishing touch, the scoring is the problem. If we improve on that it will be much better. The other departments, the defence, the midfield they have been doing well. The attacking part, yes they are creating chances but that precision, that finishing is what we are working on," he said.
Matore added that the current situation at Chicken Inn was worrisome after his boys once again failed to defend their lead against Triangle last week, when Wilson Mensah equalised for the home side in the 82nd minute at Gibbo Stadium.
"It's a worrying situation because the way we are playing we are aiming for the maximum points, we want maximum points, we are hungry for the win. We are working hard to get that win. "Yes, it's disappointing we are getting draws but what is important is the way they are playing. They are improving, so the most important thing now is just to focus and work hard for us to start winning."
Chicken Inn, who are tenth position and were amongst the title favourites at the start of the season, have struggled to break down their opponents even though their defence has been solid. Herentals are seventh on the standings and on Monday they beat defending champions 1-0 at the National Sports Stadium.
The GameCocks' defence will have to watch out for Herentals's Takudzwa Jim who is among the league's top goalscorers with three goals. Matore said they have their work cut out against The Students, "It's a tough game. Herentals are doing well. But I'm happy everyone is almost back now. Raphy (Raphael Kutinyu) is back, Callum (English-Brown) is back. It's only Hachiro who is out. So at least there is a pool of selection which is good for the team," he said.
Kutinyu is back in contention for a place following suspension.
He has received two red cards already this season and he will need to improve on his discipline.
He will be tasked with creating chances for the likes of Brian Muza, Malvern Hwata, Clive Augusto as well as the impressive Michael Charamba.
Related Topics