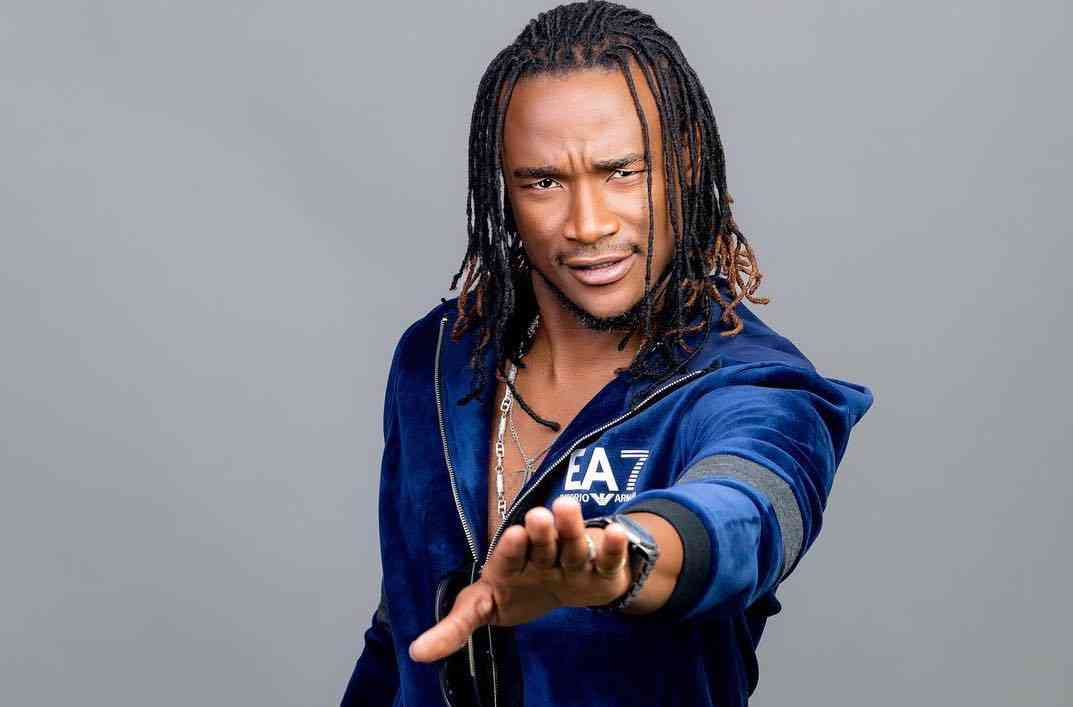 I have been asked this question on several occasions: "Fred, tell us who are the top musicians in Zimbabwe". I keep telling them that, he may be dead, but Oliver Mtukudzi still ranks as Zimbabwe's top musician.
Many of those who ask me this question assume that I listen to all music released in Zimbabwe. The truth is I don't.
There is an overwhelming number of releases that come up every month and if I spent twenty-four hours a day sampling all the releases, I would have no time to sleep.
In the past, Gramma Records, Zimbabwe Music Corporation (ZMC) and Records and Tape Promotions (RTP) used to send me samples of their latest recordings for review, but these three companies do not exist anymore. Every now and again, I get review copies from individual artistes especially from the gospel section and from sungura artistes. I do not get a lot from the Zimdancehall sector.
In order to answer the above question, I decided to go on the streets and do a little survey to find out which artistes are considered top musicians in Zimbabwe. Fortunately for me, I have an idea about all the artistes that were mentioned. The names that came up included Jah Prayzah, Winky D, Ammara Brown, Nutty O, Holy Ten, Enzo Ishall, Slim, Ex Q, Phatso, Poptain, Freeman, Tammy Moyo, Roki, King 98, Kiki BadAss, Thomas Mapfumo, Oliver Mtukudzi, Leonard Dembo, Bhundu Boys, Simon Chimbetu, Probeats, Takura and Killer T.
One punter, Munya Makudo, who was passionate about this question decided to spell it out differently and thought that I should have asked him who Zimbabwe's top five musicians are. That is the way he said I should have rephrased this question.
According to him:
"It's difficult to come up with the top five of all time but I have seen that we can all concur on the greatest of all time. After considering many facts I have come up with my own top 5," said Munya.
Oliver Mtukudzi is at number one.
He is the greatest of all time and I believe he proved himself. On this position he has no competition!
Leonard Dembo comes at number two.
Though his career was short-lived his music had a huge impact and is still played everywhere years after his death. This guy's talent was out of this world.
Thomas Mapfumo ranks as Zimbabwe's third top artiste;
The lion of Zimbabwe who is sometimes referred to as Hurricane Hugo is at number three. We can not talk of music and not talk about chimurenga music.
Simon Chimbetu comes in at number four.
This guy is one of the very best of all time and I think he makes it in the top four. He is one of the greatest composers of all time. Dendera is the greatest music ever created in Zimbabwe.
Jah Prayzah in my mind takes the fifth position:
While I know some people might disagree with me and will say;"How does Jah Prayzah fit in among these giants?'' But the truth is that he is a giant himself. In Africa we love and appreciate the dead than the living. Mukudzei is one of the best of all time and he makes it in the top 5! He is a complete musician who will achieve more than all the other musicians mentioned above."
Three of the musicians he mentions above Leonard Dembo, Simon Chimbetu and Oliver Mtukudzi are dead but in his mind they are still in the top five. There is no doubt that a lot of Zimbabweans still rate Oliver Mtukudzi as the best musician Zimbabwe has ever seen.
With 66 albums recorded, neither fire nor wind, birth nor death can erase Tuku's good works.
It is so sad that Zimbabwe lost such a great artiste. Great Zimbabwe University which had seen the greatness in Oliver Mtukudzi decided to give him an honorary doctorate in recognition of his great works.
Dr Mtukudzi was one of the greatest artistes to emerge from Zimbabwe.
He touched everyone's heart and soul. He had a song for everyone and for every occasion. His lyrics often carried social messages such as HIV/AIDS and often subtle political commentary as found in Bvuma (which was meant for the then Zimbabwean president to give up power because he was too old). Indeed, Oliver Mtukudzi, had a larger- than- life existence.
His death robbed Zimbabwe of a most renowned and internationally recognized cultural icon of all time.
Below are some of Tuku's achievements since 1985:
1985-1988: Tuku became One of the Best Selling Artistes in Zimbabwe
1992: He was given M-Net's Best Sound track Award, for Neria.
2002: Achieved Kora Award for Best Arrangement, for Ndakuvara.
2002: Sama Finalist (Best Traditional/African Adult Contemporary DVD) Live at the Cape Town Jazz Festival.
2002 and 2004: National Arts Merit Awards (Nama) for Best Group/Male vocalist.
2003: Kora Award Winner for Best African male artist and Lifetime Achievement Award.
2003: Reel Award Winner for Best African Language.
2003: Honorary Bachelor of Arts Degree from the University of Zimbabwe.
2003: Nama Awards Best Group/Artist.
2004: Nama Awards Best Group/Artist.
2005: Nama Awards National Arts Personality of the Year.
2006: Nama Awards Outstanding Album (Nhava).
2006: Zima (Best Music Ringing Tone (Handiro Dambudziko).
2006: Zima AWARDS: ( Selected as Music Ambassador)
2007: Nama Award Best Musician/Group.
2007: Cultural Ambassador - Zimbabwe Tourism Association.
2008: Nama Award (Outstanding Musician).
2009: Honorary MSc (Fine Arts) Degree awarded by the Women's University in Africa.
2010: MTN/ Sama Awards post-humously recognising his son's (Sam Mtukudzi) achievements in music.
2010: University of Zimbabwe (UZ) and The International Council of African Womanism (ICAW) Award: recognition of his luminary role in uplifting African women through his artistic work – music and a diversity of art forms – offered as community development at his arts academy at Pakare Paye in Norton.
2011: Titled Zimbabwe's first Unicef Goodwill Ambassador for Eastern and Southern Africa.
2011: Honoured by the Government of Italy with the prestigious Cavaliere of the Order of Merit Award in recognition of his work as an international musician. (The award is equivalent to what the Knighthood is to England).
2014: Honorary Doctorate (PHD) International Institute of Philanthropy. Doctorate Degree in Human Letters.
2014: Honorary Doctorate from Great Zimbabwe University (GZU) – Doctor of Philosophy in Ethnomusicology & Choreography (Honoris Causa).
2014: Presented with the Global Service Award by the Skagit Valley College in the United States of America for his contribution to children's rights.
Dr Mtukudzi achieved more awards between 2014 and before his death on 23 January 2019. Nama decided not to give him any more awards as he faced no competition at all. He simply got a lifetime achievement each year.
He was granted the national hero status by the Zimbabwean government after his death but his family had already been instructed to bury him at his rural home in Madziwa..
Many members of the international community took to Twitter to express their condolences at the passing on of the superstar musician. This is what they had to say:
South African President Cyril Ramaphosa – "Deeply saddened to learn of the passing of music legend & human rights activist Oliver Mtukudzi. He is immortalised through the contribution he made to the arts, with talent that fired up all of Africa. Deepest condolences to his loved ones.. From his No. 1 fan in the whole world.
Former South African President Jacob Zuma – "I am deeply saddened by the passing of the legend, Oliver Mtukudzi. His music has carried us through some of our darkest and happiest time, it has also united us across borders. I would like to extend my sincere condolences to his family and friends. Zorora murugare, dear Tuku".
Embassy of Sweden in Harare – "A star has left us. Our condolences go out to the Mtukudzi family as a nation on the passing of legend, superstar Oliver Tuku Mtukudzi. His music, unwavering dedication and commitment in achieving # gender equality and ending # child marriages will be greatly missed # MHSRIP.
Al Jazeera – Celebrated worldwide, Zimbabwe's most renowned Afro-jazz musician Oliver 'Tuku' Mtukudzi came to prominence as a voice of the revolution fighting white-minority rule.
Namibian President Hage Geingob called His Excellency President Mnangagwa and expressed his shock at the death of the star musician and expressed his deepest and sincere condolences.
The ministry of Sports, Arts, Youth and Recreation described the music icon as a cultural Ambassador par excellence, a mentor, a unifier, a social commentator and an exemplary family man.
Whilst Mtukudzi's persona was very public throughout his life, in death attempts were made to give the star the privacy he often craved while alive but even by burying him at Madziwa, many kilometres away from Harare, the crowds still followed him.
Feedback:[email protected]
Related Topics