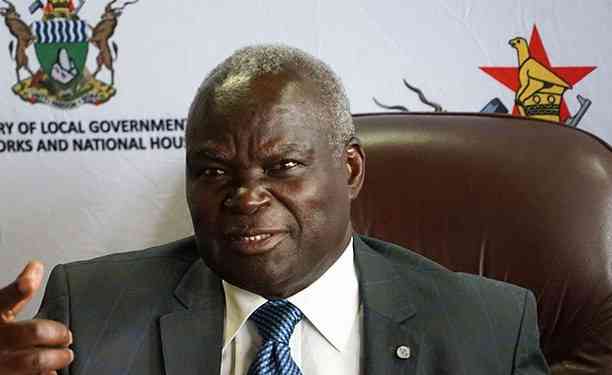 Local Government minister July Moyo's persistence in trying to foist the controversial Pomona waste management project on the Harare City Council warrants a thorough investigation to establish his real interest in the whole scheme.
After the local authority indicated that it was cancelling the deal with Geogenix BV, which has seen the private entity taking over the capital's dumpsite in Pomona, Moyo on September 27 wrote to council ordering it to rescind its decision.
He claimed to be protecting the interests of Harare residents and the nation at large by forcing the project on council despite protestations that it was too expensive for the city.
The minister is also unhappy that the local authority resolved not to oppose a court challenge by residents, who want the contract between the local authority and Geogenix BV cancelled.
The court case itself debunks Moyo's claims that he is protecting Harare's residents' interests because it is clear that the project is not wanted.
Once again, his directive shows how central government's interference in the running of local authorities has resulted in the deterioration of service provision in the past two decades.
The Pomona project, where council would have to part with millions of United States dollars every year to lease its own dumpsite that has been taken over by a private company under very controversial circumstances, is just a tip of the iceberg.
Central government continues to cripple local authorities financially by delaying approvals of budgets and imposing bad deals that bleed councils millions of dollars.
Residents are the ones who continue to pay the price for the mess through poor service delivery and lack of access to amenities.
Some of the people behind Geogenix BV are known to be politically exposed and it is clear that Moyo is doing their bidding by insisting on a contract that was rejected by the local authority.
It is high time the minister is held accountable over the Pomona project.
Institutions such as Parliament need to force him to explain why he appears to have taken a personal interest in the Pomona project and also elaborate on the residents interests he purports to be protecting.
Moyo has also been in the forefront of what seems to be another bad deal between local authorities and a company from Belarus that will see central government importing fire tenders on behalf of councils.
Councils in the major cities such as Harare and Bulawayo have made it clear that they do not need the fire tenders, but government is proceeding with the deal.
That is not a prudent way of handling public resources and Moyo needs to stop interfering with the effective running of local authorities.
Related Topics