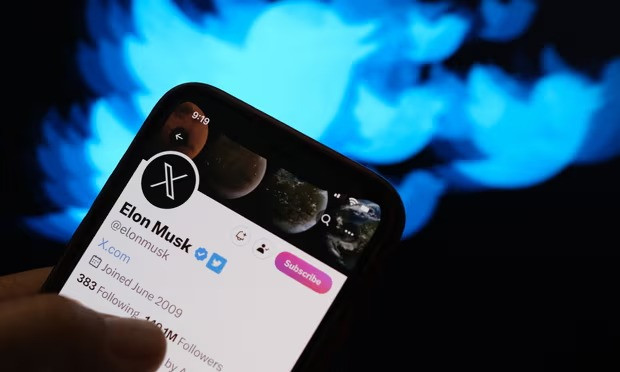 Elon Musk, the owner of the app formerly known as Twitter, has said the social media site "may fail", after a glitch caused pictures posted before December 2014 to be deleted.
In a post on the site, renamed X, Musk said: "The sad truth is that there are no great 'social networks' right now."
He added: "We may fail, as so many have predicted, but we will try our best to make there be at least one."
Over the weekend, a glitch on the platform meant that the site removed pictures and links on posts made before December 2014. The posts showed broken links instead of the pictures and videos that were previously there.
Several users noticed the glitch, with the technologist Tom Coates among those pointing it out. Coates referred to the glitch as "epic vandalism by Musk" and suggested it could be a cost-saving exercise.
Ellen DeGeneres' famous Oscars selfie from 2014 was also removed but later restored. The photo became the platform's most retweeted photo ever, with more than 2m shares on the platform. Former US president Barack Obama's viral tweet after his 2012 election win remained unaffected.
Some users speculated that the glitch was caused by an effort to save costs on storage data, while others attributed it to changes made on the platform in 2016 when it added "enhanced URL enrichment", designed to show previews for linked websites and attachments beyond the company's 140 character limit, according to The Verge.
The malfunction came after reports last week that suggested access had been slowed down from X to other social media sites including the Meta platforms Facebook, Threads and Instagram. The five-second delay also appeared on links to some news sites such as the New York Times and Reuters.
Earlier this year, users noticed that they could no longer post or send messages to each other, and saw a notification that said they were "over the daily limit for sending tweets". Direct messages were also not working. The company apologised for "the trouble" in a post. Previous glitches have also left users unable to log in or view their own posts.
Twitter has cut thousands of jobs since Musk's takeover, vastly reducing the workforce since November.
Despite the Tesla chief executive's aggressive efforts to cut down costs of the platform since his takeover, he has faced challenges with revenue. Last month, he reported a 50% drop in advertising revenue, along with a heavy debt load. The platform faces annual interest payments that stand at $1.5bn as a result of the debt it took on as part of last October's $44bn deal that turned the company private.
According to the Wall Street Journal, the social media company also faces suits claiming more than $14m (£11m) in unpaid bills since Musk took over.
X was contacted for comment.
Related Topics