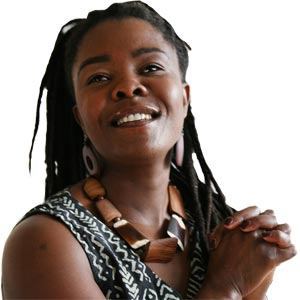 Busi Ncube says the dream of an Ilanga reunion is now shattered.
REPORT BY SILENCE CHARUMBIRA
For many years since the group split, music fans persistently requested that the original members do another song or two together.
Most of the group's former members would always say it was possible to have such an arrangement although it would take extra effort because they were busy with solo careers.
Ncube, a founding member of the group last week said the dream was now shattered following the deaths of Adam Chisvo last year and Andy Brown this year. Chisvo and Brown are former members of Ilanga.
Ncube (49) is now based in Norway where she is a music teacher at Majorstua School. "When Adam Chisvo died he had just come from Oslo where I had invited him for a tour and it was devastating to hear the news," she said.
"I lost my sister Doreen early this year and Brown also died this year and that is difficult to handle.
"It is so devastating but since I am not God, there is nothing I can do about it.
"It is more like my family is all gone because we (at Ilanga) were a family."
Besides Brown and Chisvo, another prominent Ilanga member and bass guitarist Don Gumbo died in 1998.
Ilanga is regarded as the most talented group to grace the local music scene as it boasted good and versatile vocalists and instrumentalists.
It was originally made of Gumbo, Brown, Virgillio Ignacia, Gibson Nyoni, Charles Mangena, Keith Farquharson and Ncube. When Mangena left he was replaced by the late Adam Chisvo as the percussionist.
Ncube is well-known for the hit True Love that she did with the group before it disbanded in 1989.
She said she is pleased with the development that Zimbabwean music has gone through so far.
"I am yet to see any of the young guys performing but our music is growing.
"It looks like they (young musicians) are carrying on with the legacy and coming up with new sound but what they need to emphasise on is originality.
"African music is totally different from European styles which have strong sound similarities. We have unique sound in Africa and a more diverse standardization."
The mother of two daughters, Tendai (29) and Angeline (22), will be performing at Book Café on Friday where she will collaborate with rising star Hope Masike.
"I would have loved to do more shows in Zimbabwe before I go back but there is so little time," she said.
Related Topics