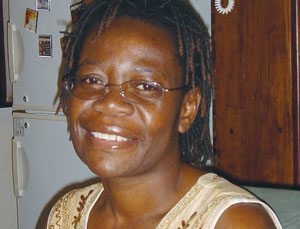 When you enter any relationship, you give up a bit of yourself. Sometimes you actually notice what it is you have given up but in most cases it does not register.
Column by Grace Mutandwa
The part of us that we give up is usually something we find easy to give up but there are bits of us that are difficult to give up. For me, those bits are my hard limits — things that I could never do or give up no matter how much someone means to me. We all have our hard limits but sometimes we never live long enough to find out or because they just never get tested.
Many people old and young struggle with various components of a viable relationship. For the older people, love is still very important but it gets complicated because with age you realise there are so many things you still want to do but you wonder if you can do all those things with the person you have chosen to love.
As people grow older they also mentally start compiling bucket lists. And the lists do not always comprise mad adventures like sky diving, bungee jumping or being the oldest person to climb Mount Everest! Sometimes it's just simple things like revamping the way you do things, the way you love, the way you make love, the way you cook or even the church you attend.
Living life to the full is mostly about self-belief and being comfortable in your own skin. Not many people achieve this level of self-discovery and not many are courageous enough to live their lives more robustly.
The choices we make when we are younger sometimes dictate the kind of life we end up living. Compromising on things that really matter to you might look like insignificant when you start out in a relationship but it might be the same thing that stunts and eventually devours your relationship. It is important to always keep in mind that when we enter relationships, we do so on the understanding that it is a lifetime choice and must therefore be built on solid foundations.
I keep on telling young men and women that they should never commit themselves to a person unless they are absolutely sure that they can live with that person's insecurities, fears and the annoying things the person does. You have no power to change even your own child, so please do not drive yourself into an early grave trying to achieve the impossible.
A woman who chain-smokes, or drinks like a fish when you first lay your eyes on her is not going to stop just because you have promised to love her forever. People only change because they want to. If you want a good Christian woman, do not look for her in a bar — go to church and other Christian gatherings.
Open communication lines for healthy relationships
If you want to marry an educated woman, look for one but do not try to get a woman who has no academic ambition to suddenly develop one. Like marriage, education is not for everyone and that is a simple truth. I know people will tell you that everyone must get a good education but that is in an ideal world. Some people are just not interested in taxing their minds.
A young man tells me he has found love and is happy with the young woman he has found. But he has one problem — her educational level is way below his. He wonders if it makes sense in this economy to marry a woman with a poor academic background, no professional skills and no job.
If you are in a relationship and have to seek constant validation from other people, then you must already know that you are making compromises. Anything that gives you sleepless nights is a hard limit. If it means so much that you marry a highly educated person, then move in circles where you will meet such a person. Education is both a financial and commitment issue — one needs both to succeed.
The young man says his woman is respectful and willing to do most of the creative stuff he suggests in bed but there are some things she refuses to do. She will not tell him why and it bothers him. And with HIV and Aids killing thousands every week, he is not even worried about both their statuses!
I am glad the young woman respects this young man but I surely hope he also respects her enough to understand and appreciate that what he might be asking his lover to do in bed might just be a hard limit for her. She does not have to explain why she does not like any particular route their sexual exploration might take and that should not be a major issue or crime. What should be important for this young man is that he learns to respect and listen to his woman. He must also do honest self-introspection and confront how he feels about his lover's lack of education — is it a deal-breaker for him? For many people, sexual exploration is something that comes with time and trust. It is indecent and unfeeling to railroad someone into trying something new in bed without proper preparation and communication.
Some of the best couples that I can describe as a perfect fit do not only just communicate well, respect each other's need for space and take an interest in each other, but also take time to find out each other's hard limits. They read widely. Reading is mentally stimulating and gives you many things to talk about and helps strengthen your trust in each other. Couples that share interests and have open lines of communication usually have a healthier sexual relationship and are more comfortable exploring more exotic things. Don't compromise
If you are young and still searching for a life partner, please do not compromise on the things you hold dear. And for those already committed and now making bucket lists, have the courage to discuss your list with your partner and if he or she is not prepared to accompany you on your journey of final adventures, do not take offence. Be civil and explain to your partner why what you want to do is important to you and also make it clear that although it would make you very happy if they accompanied you, you are also quite happy to do it alone. Have the courage to live life to the full.
Mudiwa2002@yahoo.com Twitter: GraceMutandwa1
Related Topics