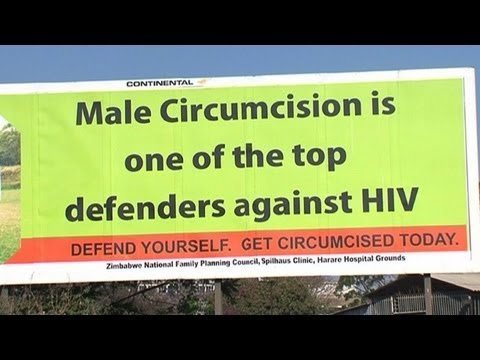 PROMOTERS of the male circumcision programme need to go back to the drawing board after only 8% of the targeted people responded positively to their campaign.
REPORT BY MOSES CHIBAYA
The government set an ambitious target to circumcise three million men by the end of 2015, in its bid to reduce HIV infections in the country.
But to date, only 8% of the target population has been reached, less than two years before the deadline.
United Nations Joint Programme on HIV and Aids (UNAids) country director, Tatiana Shomiliana, said there was need to re-strategise so that more young people can be mobilised for the circumcision programme.
She said while resources had been availed to circumcise over 100 000 males in 2012 alone, far less than half the target was achieved.
"An analysis is going on. We are trying to understand why. Do we target wrong people? Do we message wrongly?" Shomiliana said.
She said wrong packaging of messages was contributing to the poor response to the programme. Shomiliana cited the message "Be a winner, get circumcised" which she said does not clearly bring out what it is that one would be winning by getting circumcised.
She however commended young people for being more responsive to the programme than older people.
National Coordinator of the HIV and Aids and Tuberculosis Response in the Health and Child Welfare ministry, Owen Mugurungi said although they were not happy with the response, they hoped more men would get circumcised.
"We still feel that we can do better. We have only circumcised close to 8% of our target population," he said.
Mugurungi encouraged young people to get circumcised noting there were benefits not only for combating HIV, but for personal hygiene and prevention of cervical cancer to young women.
Male circumcision is part of the HIV prevention package that also covers men's sexual reproductive health.
Experts say male circumcision reduces the risk of heterosexually acquired HIV infection in men by approximately 60%.