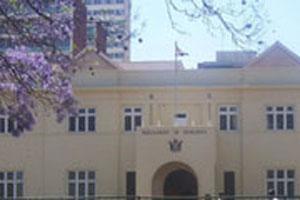 The new Constitution introduces proportional representation for the first time as a permanent feature of Zimbabwe's electoral system.
All proportional representation electoral systems — and there are many of them — are intended to ensure that the number of seats that a political party wins in a legislative election matches the party's share of the votes cast in the election.
That is not always the case with the first-past-the-post system, which is the system that up to now has operated in Zimbabwe.
First-past-the-post works fairly well if voters have to choose between only two candidates or parties, but if there are three or more there is often a mismatch between the total number of votes cast for a party and the number of seats a party wins.
Elections will be based on the votes cast for constituency candidates (i.e candidates standing for election in a National Assembly constituency) in the province concerned. So when a voter casts a vote for a particular candidate who is standing for election in a National Assembly constituency, that one vote will be counted in four separate elections.
Firstly, the election of the constituency candidate for whom the voter actually casts his or her vote. Constituency elections, incidentally, will be conducted on a first-past-the-post basis as they always have been.
Secondly, the vote will count towards the election of one of the women candidates put forward by the party whom the constituency candidate represents. In other words, if a voter votes for a constituency candidate who represents Party A, that vote will also go towards electing one of the six women candidates whom Party A has listed as candidates for election to the National Assembly in the province concerned.
Thirdly and similarly, the vote will count towards the election of one of the six senators whom the constituency candidate's party has listed for election to the Senate in the province.
The elections to the Senate and to provincial councils will have to be based on a party-list system (see sections 120 (2) and 268 (3)). There is a similar requirement for the election of women members to the National Assembly (see section 124(1)(b)).
Any vacancies that occur in the parliamentary seats elected by proportional representation — i.e senators or the 60 women members of the National Assembly — must be filled by persons of the same gender and belonging to the same party as the persons who previously held the seats (section 157 (1) (d)). There is no similar provision for the party-list members of provincial councils, but for the sake of consistency, the same principles should apply. This means that party lists voted for at the time of the elections must be long enough so that future vacancies can be filled from them.
Voting methods must be simple, accurate, verifiable, secure and transparent (section 156(a)).