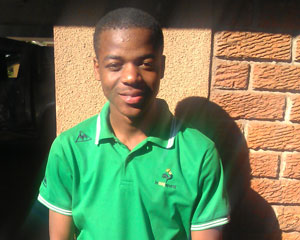 FRIENDLY Football Academy has successfully secured two more scholarship places for two players that are in their books, Standardsport has learnt.
Report by Brian Nkiwane
The football academy, which was founded by Richard Solobala and junior football coach Partridge Muskwe nine months ago, made a mark in the football circles when they secured a scholarship place for Tendai Jirira, barely three months after its launch.
Jirira, a former Prince Edward school pupil, enrolled at Northern Western Ohio University in January where he is studying for a Degree in Business Administration. The two that have secured scholarships are midfield kingpins Valentine Murombo (19) and Dumisani Manyange (21).
Murombo, who comes from Beitbridge, secured full scholarship at Jacksonville University in USA. The former Kyle College student in Masvingo is looking forward to commencing his Business Administration and Management studies. He will be leaving the country in August this year.
The other player, Manyange, from Mutare, got a partial scholarship at the University of North Western Ohio. He will be joining the university in January 2014. The former St Dominics High School pupil intends to pursue a degree in accounting.
Speaking to Standardsport on Thursday, one of the founding members, Solobala, said they have been doing all this for the good of the academy as well as the players.
"We have managed to secure scholarships for three players now. "We have been in contact with the university representative for more than six months and we have been sending them video footages which they used to recommend the two players. It has not been an easy job though," said Solobala.
Friendly Academy will be touring Spain in August with an Under-15 team of boys. The team is going to play in a number of friendly matches with the intention of exposing Zimbabwean talent to different football giants in that country and the world over.
"We are going to play Espanyol, Villarreal and other football academies in the 10-day long trip," Solobala said.