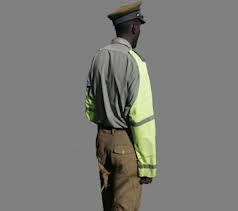 The once respected, responsible and credible Zimbabwe Republic Police has unexpectedly become one of the most disturbingly and unbearably dirty force, unfortunately at a time we seriously need a responsible, professional police force.
SUNDAY OPINION BY KIMION TAGWIREI
The general mandate of the police — enforcing the law, securing peace and order — has been gradually fading as the law enforcers dramatically turned to opportunists and corrupt money-mongers.
It has become public knowledge that the Zimbabwean police is turning roadblocks into money-spinning ventures, worsening most people mistrust of them.
When bribery and nepotism rise like how it has in the police force, it doesn't affect involved parties alone, but the whole nation suffers the consequences. Some people begin to take the law into their own hands the same way police have done, and anarchy slowly grows.
Who disagrees that most of our police officers are now absolutely corrupt? Not only on the roads where their corruption now seems normal to many; but in almost all areas. Where one or two officers deal with a case, they can safely change goal posts, demand bribes and release criminals.
We have resultantly come to a point where the rich live above the law, while the poor succumb to any corrupt machinations in Zimbabwe. Cases abound of criminals who should have been paying hard for their crimes, who are however boasting of their freedom. They are seen with the same team of irresponsible police officers who should be enforcing the law.
Some connected criminals can play any game with the law in Zimbabwe just because of their political affiliation. If politics can protect a criminal from prosecution, criminality worsens and corruption deepens.
It's disturbing that police chiefs have lost bearing due to politics. Seemingly safe under political cover, the spirit of corruption overflowed from the top to bottom ranks. This overflow touched almost all hungry officers who embraced it. Corruption spreads like a veld fire in the police force. In fact, it has moved like light — so fast that very few, if any, police officers are still clean in Zimbabwe.
Most Zimbabweans now take bribery as the best (though evil) way to prevent hell on earth, in Zimbabwe — so they bow to that, or form and cherish friendships of convenience with police chiefs, at all costs; as long as the relationships create a conducive environment for survival, in business or any deal.
Many people just fear the famous police cliché — "I can arrest you!" which flashes mental images of unpredictable hellish encounters in our dirty cells and jails, so they find no better option than paying bribes.
The police usually demand bribes, indirectly or directly, depending with the situation. Zimbabweans tend to normalise the abnormal whenever abnormality worsens. There is no responsible authority making loud noise against corruption — so it becomes the order of the day. The anti-corruption commission seems to be a toothless bulldog. This leaves the innocent and helpless ordinary men questioning — who shall police the police?
Cases of police officers sued or fired for corruption are reported, but those are very few, of very unfortunate officers who failed to play the institutional game well, with their bosses.
The shameful police corruption is creeping like cancer throughout the whole nation. Two years ago the Southern African Anti-corruption Trust ranked our national traffic police as the most corrupt institution in the region. ZRP as a whole is undeniably one of the most corrupt institutions regionally. This is shameful to say the least. Surprisingly, we often hear the police commissioner general, Augustine Chihuri saying ZRP is a dedicated, professional and disciplined force, proficiently discharging their constitutional mandate.
When such words are spoken by a commissioner, during a time when a serious reformation process is needed, people wonder who would save them. Can hiding behind fingers make up the messed up image of the police force? Zimbabweans know the truth.
If corruption is to be dealt with in Zimbabwe, it must begin with the police. These politicised officers are the major culprits. It becomes ridiculous that they are the very people expected to root out corruption. Our government must formulate and implement mechanisms that will deal with institutionalised corruption at all levels.
Feedback; tagwireik@gmail.com