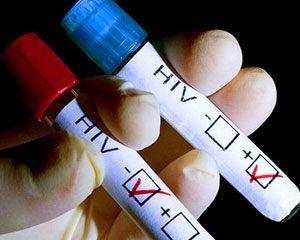 Eliminating paediatric HIV cannot be accomplished in a day or even a year.
Gender Lens with Moses Mugugunyeki
It requires concerted efforts on many fronts with government, civic society and community leaders all pulling together.
In 2011, all these fronts converged in Harare for the second national Aids conference, which ran under the theme Eliminate New HIV Infections in Children, Keep Mothers Alive.
The aim of the conference was to provide a national platform for high-level advocacy, reflection and planning around the virtual elimination of new HIV infections in children and keeping mothers alive.
During the deliberations it was agreed that achieving such a feat required fully involving the largest and most natural group of allies women have — men.
Parents-to-child transmission remains the second most common route of HIV transmission in Zimbabwe and the highest cause of HIV infection among children.
It is sad to note that many children continue to be born with HIV infection every year in Zimbabwe at a time when there is increasing evidence that the elimination of new infections among children is possible.
UNAids estimated that 1 159 097 adults and children were living with HIV and Aids by the end of 2011 in Zimbabwe. There were 138 642 children below 15 years that were HIV infected in 2011, which represented nearly 10% of the total number of adults and children that were infected with HIV.
There was however a slight decrease in the number of HIV infected children between 2009 and 2011, which could reflect increased mortality due to limited access to anti-retroviral treatment.
The proportion of women living with HIV and Aids as a part of HIV infected adults remained at about 60% between 2009 and 2011.
Zimbabwe is making headway in achieving its millennium development goal of reducing new HIV infections by half by the year 2015.
"There is hope that Zimbabwe will be one of the few African countries to have such an achievement and paediatric infections should be tackled in a way that reaches all the provinces in the country," said UNAids country coordinator, Michael Bartos who was speaking at a recent MDGs discussion forum.
Last year the country wrote a fairy paediatric treatment tale, having accomplished 70% success, raising hope of ensuring the universal coverage for children to meet the 2015 targets.
Such an achievement needs joint efforts from all, and men should not sit on their laurels while women fight a lone battle in dealing with HIV and Aids issues.
The role of men in society is unquestionable. It is for this reason that men should take their place in the HIV response, both for their own health as well as in support of women and children. Sadly, very few men access services on time as evidenced by treatment figures which show that fewer men are on treatment compared to women.
Research shows that a handful of men accompany their wives on visits to antenatal clinics. Women who are supported by their male partners in this way are more likely to consistently visit antenatal clinics as well as postnatal clinics.
It is believed that when the male partner is roped in, both partners get to know their status, and dangerous practices like forced breastfeeding or forced early weaning are unlikely to occur — the baby's chances of healthy survival are better than when the woman is left to do it on her own.
Experts say very few men in Zimbabwe are involved in reproductive health issues.
"In Zvimba district in 2009, only 6, 25% of pregnant women had HIV testing together with their husbands. Males were more likely to participate in Prevention of Mother-to-Child Transmission (PMTCT) if they resided in urban areas or formally employed or were living within 10km of a health facility.
"Formal invitation of males improves their participation in PMTCT," says a research conducted by the University of Zimbabwe's department of Community Medicine in Zvimba district.
The research also noted other factors associated with male partner participation in PMTCT which include level of education and PMTCT operating times.
According to the research, there is lack of men participation in PMTCT and community leaders should take it upon themselves to ensure men's engagement in preventing paediatric HIV.
For feedback email: mmugugunyeki@standard.co.zw