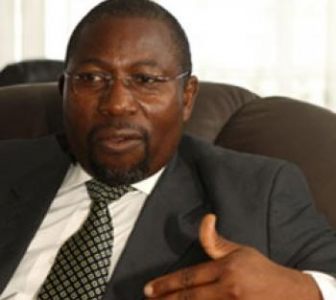 FORMER Energy and Power Development minister, Elton Mangoma has said mandatory ethanol blending is shrouded in secrecy, spiced with lies and benefitting a few individuals at the expense of ordinary Zimbabweans.
BY NDAMU SANDU
Government introduced mandatory blending last year starting at E5 (5% ethanol and 95% petrol). It said blending was encapsulated in the energy policy meant to reduce dependency on imported fuel, enhance security of supply and create employment, among others.
The mandatory blending doubled to 10% before being increased to 15%. It was cut back to 10% after the sole ethanol provider in the country, Green Fuel failed to meet the demands of the market.
Speaking a stakeholders' meeting convened by the Employers' Confederation of Zimbabwe (Emcoz) on Friday, Mangoma said mandatory blending was "surrounded with controversy, lies and conjecture, with many trying to hide the facts as far as possible".
"You are taking money from public pockets and putting it into someone else's pocket," he said. "This means that you cannot let an individual benefit by forcing people to buy a product that has failed to find traction on the market."
Billy Rautenbach controls Green Fuel through his companies Macdom and Ratings.
A growing number of motorists have said blended fuel is damaging vehicles that are not compatible with such fuel. They say blended fuel should be available as an alternative to fossil fuels and consumers must be allowed to make choices.
Blended fuel has also brought an extra cost as ethanol has a lower calorific value as compared to petrol.
The calorific value is the power one gets from either petrol or ethanol. For instance, 10 litres of ethanol is equivalent to 7, 2 litres of petrol.
"You bring pain to the villagers and motorists so that a few producers of ethanol are happy," Mangoma said. "Green Fuel said it would bring catalytic convertors. It never brought them."
'Country saves US$90m from blending'
Zimbabwe Energy Regulatory Authority (Zera) chief executive officer, Gloria Magombo says blending is not a new thing as it has happened before.
She said blending came as a result of the increased uptake of fuel since 2009. Fuel imports nearly doubled to 523 536 306 litres last year from 288 344 423 in 2009.
She said as a result of the 10% blending, the country saved US$90 million.
But Mangoma maintained that the country had not saved any money as there were other costs arising from the use of blended fuel. "Those are false savings because when my vehicle develops a problem, I will have to import spare parts," Mangoma said.
A representative of the Motor Industry Association of Zimbabwe, Simplisio Shamba said government should approach the matter with caution, advising them to take one step at a time.
"Government should issue a Statutory Instrument on the types of vehicles to be imported. When they come, we can go to E20," he said.
Magombo said in the long-term, government had to put in place deliberate policies on the types of vehicles to import. This means that vehicle dealers have to import cars that conform to local fuels. "It is important that in future we come up with incentives which allow the importation of vehicles which conform to local fuel," Magombo said. "This is where we should be going as a country."
The ethanol plant in Chisumbanje has in the past courted controversy over its valuation. Promoters have said it is valued at US$600 million.
Mangoma however, said the plant was nowhere near the US$600 million touted. "Where there is US$600 million, you can see it. You don't need to be told," he said.
According to the national energy policy, a minimum of E20 blending should be in place by 2015.
The increase in the blending ratio comes despite concerns by car assemblers that their vehicles won't take anything above E10.
Last year, Nissan Zimbabwe said the use of the ethanol blend above 10% would render all its products unwarrantable as they were designed to take a maximum 10% of ethanol blended gasoline only.
Concern has also been raised as to why government was shutting out other players.
Magombo said any company interested in producing ethanol for the local market should be in a joint venture with government.
Related Topics